When Tenisha Gibbs closes her eyes, she can still see her daughter, an outspoken 9-year-old who loved getting her hair done and taking selfies. 
Gibbs pictures her talkative little girl who thrived on attention and had a special way of befriending everyone she met.
For the grieving mother and other relatives of Da'Vieona Hamilton, her death Saturday following a crash involving a suspected drunken driver hasn't yet set in. They still expect to see her playing with her three siblings or asking to do a friend's makeup. 
"It's like somebody took my whole heart out of my chest. I don't sleep. I don't eat. Every time I close my eyes, I see her. I still can't even believe this happened," Gibbs said through tears outside her North Charleston home. 
Gibbs wasn't involved in the crash and rode past the scene on the way to see her daughters in the hospital Saturday night. She could tell it was bad judging by the condition of the cars involved.
North Charleston police said a man driving a Nissan Frontier was speeding as he entered the off-ramp to Cosgrove Avenue from Interstate 26 east and hit three vehicles.
The pickup truck continued across Cosgrove Avenue, where it collided head-on with a Chevrolet HHR driven by Da'Vieona's grandmother. The HHR then struck a Mazda CX-5. All three vehicles spun out on Cosgrove Avenue and landed in an embankment.
Da'Vieona, her 12-year-old sister and their grandmother were transported to Medical University Hospital, where Da'Vieona died a short time later. Her relatives are expected to recover.
Three others, including the at-fault driver, were hospitalized. 
Dale Edward Yarborough, 56, of Sellers Road in Hanahan is charged with reckless homicide, felony DUI with death resulting, and three counts of felony DUI resulting in great bodily injury. State Law Enforcement Division records show he has a prior misdemeanor conviction of driving under the influence from 2002, as well as a 2003 conviction of driving under suspension.
"I hurt from her dying, but I think the most hurt (comes) from how she died," Gibbs said.
Da'Vieona was a fourth-grader at Sanders-Clyde Elementary, where classmates and staff are grieving her death. Principal Judy Beard said the community is praying for her family. 
"Da'Vieona Hamilton was a special part of our Sanders-Clyde School community, and her passing is extremely hard on all of us," Beard said in a statement. "Our school won't be able to see Da'Vieona's light in person anymore, and that hurts beyond compare. But we know her light is shining in a much better place now."
Da'Vieona had just talked to her mom about plans for a birthday sleepover with classmates when she turned 10 in December. It's going to be tough on her siblings when they realize she's gone. Her older sister, Nautica, has been asking for her from her hospital bed. Gibbs isn't ready to break the news to her daughter or the girls' paternal grandmother, who also remains hospitalized. She doesn't think they could cope with it right now.
Their family has suffered immense pain in the past.
In 2006, when Gibbs was seven months pregnant with Da'Vieona, her boyfriend, 22-year-old David Hamilton, was gunned down during an argument with several other men outside a Charleston apartment. Gibbs hasn't gotten over the loss of Da'Vieona's father. Now this feels unbearable.
"I don't like to hear, 'Rest in peace.' I don't think that I should be burying a 9-year-old," she said.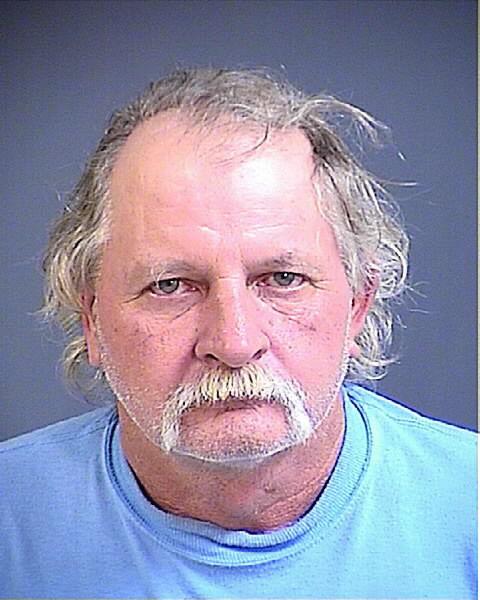 Relatives are cherishing photos of Da'Vieona, the ones that show her posing with colorful bows in her hair. Ronald Rivers, Da'Vieona's grandfather who helped raise her, said he'll be keeping his memories close.
"I'll remember her the way she was. I can see her face," Rivers said. "She won't be forgotten."
Yarborough's bond was denied on the charge of felony DUI with death resulting and set at $150,000 on the other charges stemming from the crash. At the time of the wreck, he was free on $35,000 bond for charges of pointing a firearm and domestic violence of a high and aggravated nature following a September incident in Charleston. The case is pending.
For reckless homicide, Yarborough faces a fine of up to $5,000 and 10 years in prison. Licenses are revoked for five years. On each count of felony DUI resulting in great bodily injury, he faces a fine of up to $10,100 and 15 years in prison. On the felony DUI resulting in death charge, he faces up to a $25,100 fine and 25 years in prison.