The crew of the Daniel Island Ferry sprang to action in May when the Wando River bridge's westbound lanes closed, creating headaches and gridlock to the region's already congested roads.
On Friday, crew members returned to the scene, this time as part of an experiment called "Boat to Work," where almost 40 passengers boarded the Ms. Evelyn in the early morning mist for a ride from the island to downtown Charleston. 
"It's an invigorating way to go to work in the morning," said Kevin Gray, a psychiatrist at the Medical University of South Carolina. "It's much better than sitting in traffic."
As planners and public transit advocates look for ways to address the traffic congestion in the area, some are framing the water option as a viable alternative for Daniel Island residents who make their daily commute to the peninsula by car.
The ferry currently operates on Thursday and Friday evenings. But after dock upgrades and the arrival of a bigger boat in the spring, the service is scheduled to expand.
The Ms. Evelyn is an open boat, and passengers cast a wary eye on Friday's cloudy sky, but the new boat will be larger with more enclosed space. 
Joined by CARTA, Charleston Moves, Lowcountry Go, Gotcha Bike, BoomTown and others, the Coastal Conservation League organized the Friday event to give people a preview of what a morning water commute would look like. 
"The future of transportation has to include a water option," Colby Hollifield, one of the ferry company's partners, told the crowd waiting to board on Daniel Island.
The trip includes a bottom-side view of the Arthur Ravenel Jr. Bridge, where many commuters moved more slowly than their peers in the ferry below. 
"It'd be nice to be able to do it a few days a week," said Arindam Chatterjee, a Medical University Hospital neuroradiologist and Daniel Island resident.
Chatterjee normally drives to work and said his commute typically takes 30 to 40 minutes. That's about the same amount of time the ferry took to get from Children's Park on Daniel Island to the Maritime Center on the peninsula.
Chatterjee said he'd likely take the ferry a few days each week but would continue driving on other days because of his fluctuating work schedule.
The handful of options provided to ferry riders like Chatterjee to complete the last leg of their trips included public buses, shuttles, ride-share applications and bicycles. He used a Holy Spokes bicycle, but some of Friday morning's passengers brought their own two-wheeled transportation aboard.
Justin Hansen, a general manager at Old Towne Grill and Seafood on King Street, said the drive from Daniel Island usually takes him about 25 minutes. He's starting a new job in West Ashley in the coming weeks and joked with the ferry captain that the next step should be a boat that jumps over the peninsula.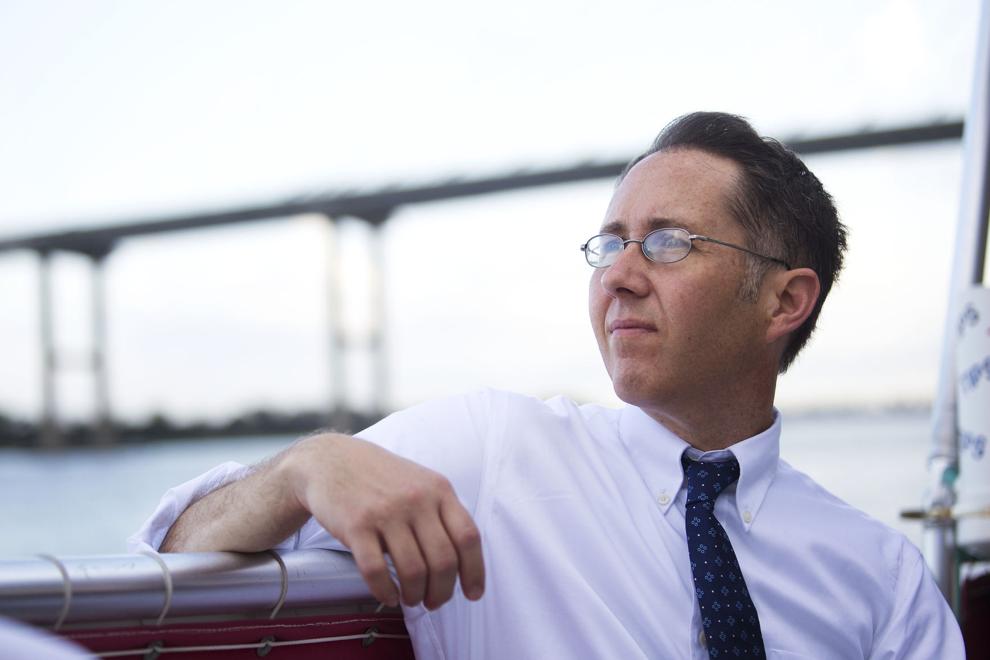 Along with commuters testing out the upcoming service was Charleston Mayor John Tecklenburg, who donned a Daniel Island Ferry trucker hat, and Jen Gibson, a Democratic candidate for a seat in the S.C. House of Representatives.
"I'm excited to be able to answer emails or read a book instead of sitting in traffic," said Gibson, who lives near but not on Daniel Island.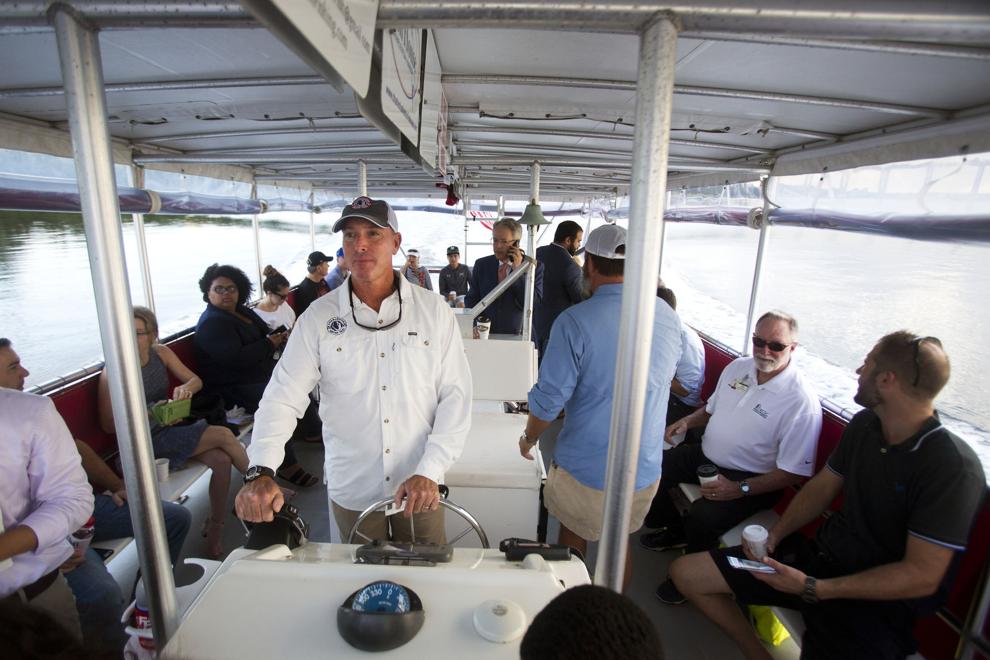 Forecasts called for scattered showers and thunderstorms throughout Friday. Fortunately for passengers, any rain managed to hold off until the ferry pulled up to the dock just after 8 a.m.
Passengers disembarked during a light drizzle, which didn't seem to bother them.
Meanwhile, the boat's operators and local transit advocates hope the ferry's future would see far sunnier skies.
Lauren Petracca contributed to this report.