MOUNT PLEASANT — For the first time, the number of cruise ships scheduled to dock in Charleston has hit the State Ports Authority's voluntary 104-ship annual limit, and that could send some cruise ship business here.
The passenger ship terminal on the Charleston peninsula is also scheduled for the maximum number of cruise ships in 2018. Cruise lines tend to plan schedules far in advance so that they can advertise and book passengers.
Across the Charleston Harbor, Mount Pleasant Councilman Gary Santos has for years been advocating the idea that smaller cruise ships could drop anchor in the commercial anchorage near Fort Sumter and shuttle passengers to Mount Pleasant in small boats, or tenders.
Now that Charleston is booked up with cruise ships through 2018, Santos, a port manager with Inchcape Shipping Services, said he's getting lots of interest.
"We're ready to go," said Santos. "We're excited about this fantastic opportunity.
"We already have one that's confirmed, that will be coming," he said, declining to provide details because the paperwork hasn't been signed.
The cruise ships that Santos is courting are smaller, luxury lines that typically carry several hundred passengers, rather than thousands like the Carnival Ecstasy, which anchors Charleston's cruise ship trade.
Passengers from ships at anchor would be shuttled to the Fort Sumter tour boat dock at Patriots Point, Santos said.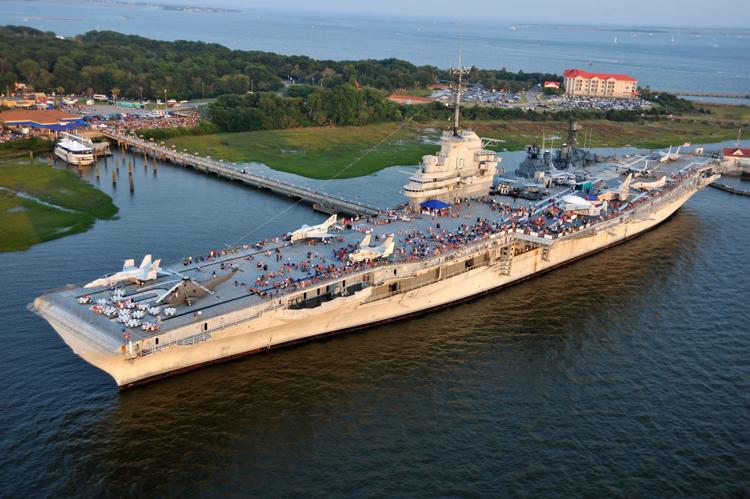 The idea of tendering passengers to Mount Pleasant from a cruise ship at anchor isn't unprecedented. In 2004, the 610-foot luxury cruise ship Silver Whisper anchored off Mount Pleasant and tendered about 250 passengers to town because there already was a cruise ship docked at Union Pier in downtown Charleston.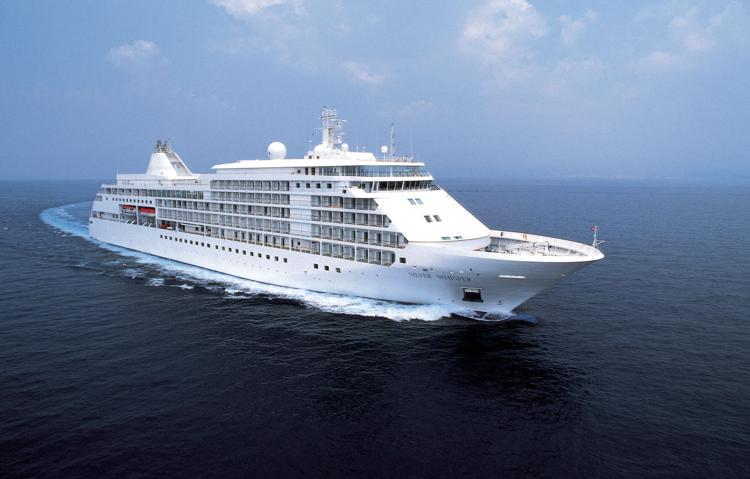 "I'm working with local tourist attractions in Mount Pleasant, like Boone Hall and (The Center for) Birds of Prey, to set some things up," Santos said. 
Jim Newsome, president and CEO of the State Ports Authority, said the maritime agency has turned away a handful of cruise ships that wanted to call on Charleston. He said the SPA intends to honor an agreement it made in 2010 to limit the number and size of cruise ships that bring visitors to the city's Historic District.
"That's what we said we'd do in 2010, and we've lived up to everything we told the city we'd do, and we'll continue to live up to that," Newsome said.
The ship-limit agreement was reached at a time when the SPA was seeking Charleston City Council's support for a new cruise ship terminal on Union Pier, a short distance from the current passenger terminal at the foot of Market Street near Waterfront Park. The council unanimously supported the agreement in 2010 with then-Mayor Joe Riley's strong support, but the new cruise ship terminal, originally expected to open in 2012, was stalled by ongoing litigation filed by opponents.
Cruise ships bring jobs and revenue to the city, but the growing business has for decades troubled some residents of the peninsula. Some homeowners feel overwhelmed by tourism in general, other opponents say the largest cruise ships are waterfront eyesores, others complain of soot and air pollution from the ships and traffic caused by the passengers. 
In 2008, 67 cruise ships visited Charleston. With cruise ships now at the 104-ship yearly limit, they now account for between 5 and 6 percent of the SPA's revenue.
David Wren contributed to this report.