Indictments handed down Wednesday struck at the heart of one of South Carolina's most powerful and enduring political machines, ensnaring a longtime kingmaker and a cadre of lawmakers accused of helping him advance a corrupt agenda in the Statehouse.
The state grand jury lodged criminal conspiracy indictments against veteran consultant Richard Quinn; his son, suspended Rep. Rick Quinn; suspended Sen. John Courson; and former lawmakers Tracy Edge and Jim Harrison, both of whom worked for Quinn while in the Legislature.
Harrison and Edge also face misconduct charges. Edge, accused of lying to the grand jury in March, was handed a perjury indictment, as well. All are Republicans.
The indictments upend a mighty political operation with tentacles throughout South Carolina government and beyond. Pundits said the charges could potentially spell trouble for politicians who aligned themselves with Richard Quinn & Associates, including Gov. Henry McMaster and Attorney General Alan Wilson. They and other former Quinn clients are seeking re-election in 2018.
The elder Quinn, a political power broker for decades, had been a clear target of the Statehouse corruption probe for months. But the 73-year-old consultant had largely remained on the sidelines as others around him were hauled in on charges by special prosecutor David Pascoe.
Wednesday's developments bring him front and center in the criminal case while looping in present and former lawmakers with close ties to his Columbia firm.
The conspiracy charge is a felony that carries up to five years in prison or a maximum $5,000 fine. The other charges carry maximum penalties of between a year and 10 years behind bars.
No bond hearing dates have been set on the charges, according to a written statement from Pascoe. He declined to comment on the charges or the allegations behind them.
Richard Quinn's attorney, Debbie Barbier, said she would not argue her client's case in the media, except to say Quinn is innocent.
Attorneys for his son and Courson, who both were indicted earlier this year on misconduct charges, expressed similar sentiments. Edge and Harrison did not return phone calls Wednesday seeking comment.
Richard Quinn & Associates had amassed the kind of power that can steer legislation, push wish lists in the state budget, mold regulations or kill proposals even before they have a hearing. It's the kind of power that built the perception that hiring this firm was necessary to getting business done in the state.
In addition to a deep roster of South Carolina politicians, Quinn has represented a long list of powerful institutions, including the state's flagship university (University of South Carolina), largest insurer (BlueCross BlueShield of South Carolina) and one of its biggest utilities (SCANA).
Quinn and his alleged co-conspirators are accused of using their legislative powers and connections to commit acts that constitute "official misconduct, fraud, corruption or habitual negligence," according to the indictments. Quinn also is accused of improperly acting as a lobbyist to sway votes in the General Assembly in favor of his clients. The indictments come seven months after State Law Enforcement Division agents raided Quinn's offices and hauled off crates of documents.
The latest players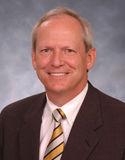 Harrison, a former House member who represented Richland County for 23 years, and Edge, who represented Myrtle Beach from 1997 to 2014, had confirmed they were brought before the grand jury to testify. Both have said they were told they were not targets in the ongoing investigation.
Harrison, 66, was the chairman of the powerful House Judiciary Committee for several years, putting him in a position to oversee and shepherd legislation on tort reform and myriad other issues affecting the state's criminal justice system. At the time, he also was a client and part-time employee of Richard Quinn & Associates, which reportedly conducted public relations and marketing work for South Carolina's association of trial lawyers, a trade group.
Edge, 50, had a significant position on the House Ways and Means Committee, where he chaired the Healthcare Subcommittee for two years. Ways and Means has a key role in drafting the state budget, from which taxpayer money flows. Edge also did campaign consulting on the side for Quinn, whose firm represented BlueCross BlueShield of South Carolina and Palmetto Health, the largest hospital system in the Midlands.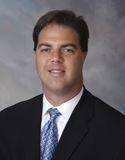 Harrison has told The Post and Courier that he never saw the firm's public relations work blend into lobbying at the Statehouse with the lawmakers they had on the payroll.
Soon after the indictments, House Speaker Jay Lucas, R-Hartsville, suspended Harrison as code commissioner and director of the South Carolina Legislative Council, which offers legal services and research for the General Assembly. Harrison got the job that pays about $150,000 a year right after he left his House seat in 2012.
Their indictments bring to six the number of present and former lawmakers ensnared in the probe. Former House Speaker Bobby Harrell and former Rep. James Merrill, both Charleston Republicans, have already pleaded guilty to ethics charges and agreed to cooperate with investigators.
Rick Quinn and Courson, meanwhile, have vowed to fight on.
Quinn, a 52-year-old Lexington Republican, was charged in May with failing to report more than $4 million in work from businesses and state agencies that contracted with his family's political consulting firms. He also is accused of steering more than $250,000 in House Republican Caucus business to his family's firms when he was majority leader.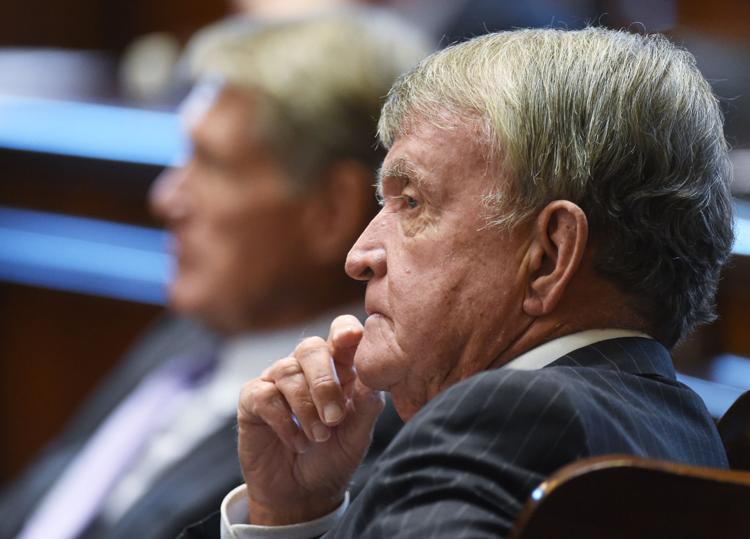 Courson, a Columbia Republican who is 72, faces charges of misconduct in office for allegedly pocketing $133,000 in campaign contributions by funneling money through Quinn's firm.
Courson declined to comment Wednesday. His attorney, Rose Mary Parham, said that Pascoe set a deadline of last Friday for Courson to plead guilty to his earlier misconduct charges or face more indictments. Courson, who fought unsuccessfully to have the charges dropped in motions argued last week, let the deadline pass.
"We're not guilty," Parham said.
Courson argued that Pascoe overstepped his authority in indicting him because he was not among lawmakers named in a SLED report that triggered the Statehouse probe. A judge on Tuesday, however, shot down that argument, calling it "absurd." Pascoe assumed control of the probe after Wilson recused himself, citing conflicts of interest.
Collateral damage?
Like the governor, Wilson had used Richard Quinn & Associates' services for years on his campaigns and has said he considered the Quinns friends as well as political allies. It remains to be seen whether that association will hinder their re-election efforts.
McMaster is being challenged in the GOP primary by former state agency head Catherine Templeton of Mount Pleasant, Lt. Gov. Kevin Bryant of Anderson and former Lt. Gov. Yancey McGill of Kingstree.
Templeton, who has nearly matched the governor in fundraising, was quick to pounce on the indictments, tweeting "We need a Cat to stop the rats!" in Columbia.
McMaster's spokesman, Brian Symmes, noted that the governor has not been targeted in the investigation.
"As a former U.S. Attorney and (S.C.) Attorney General, the governor understands that these are serious charges and that in order to maintain the public's trust in its government, investigations like this need to run its course," Symmes said in a statement.
Trey Walker, McMaster's chief of staff, testified before the state grand jury in August. Walker said he was not a target of the investigation, and he was not asked about the governor. Walker worked at Quinn's firm and was a lobbyist with USC and BlueCross and BlueShield of South Carolina, a pair of Quinn's clients.
Citadel political scientist Scott Buchanan said that while McMaster publicly severed ties with Quinn a few months back, that might not be enough to eliminate risks for him and other GOP incumbents heading into the primary and election season.
"How much they (voters) are following this and as more and more comes out with the probe, do voters get disgusted with everybody in Columbia and they end up throwing the bums out?" he said.
College of Charleston political scientist Gibbs Knotts said incumbents generally have the upper hand in primaries but the indictments "make it a better environment for someone who can run as an outsider." No one has formally announced a GOP primary run against Wilson, but the attorney general's earlier efforts to wrest the case back from Pascoe's control could make him potentially vulnerable, he said.
Wilson spokesman Robert Kittle said neither the attorney general nor his office had any comment on the indictments since they have not been involved in the investigation or party to its details.
New brand of misconduct
Wednesday's indictments highlight the changing nature of legislative corruption investigations. In the late 1980s, lobbyists plied South Carolina lawmakers with gifts and meals. One legislator ran an escort service out of his office in the Blatt legislative office building on the Statehouse grounds.
"What we found then was that there were very few ethics laws and rules," former U.S. Attorney Bart Daniel told The Post and Courier last year. "The atmosphere was so corrupt that people were selling their votes for almost nothing — $500, $1,000."
Daniel oversaw the federal Operation Lost Trust, which would end much of this sales bazaar with 27 convictions, including 17 lawmakers. But legislative watchdogs said corruption didn't end. It evolved into more elaborate schemes, said John Crangle, a longtime South Carolina government watchdog. In 2015, "Capitol Gains," a joint investigation by The Post and Courier and the Center for the Public Integrity, opened it wider, exposing how the system serves as a personal ATM for some lawmakers.
All told, this money machine dispensed more than $100 million to South Carolina candidates and elected officials since 2009 for such things as lawmaker car repairs, football tickets, male enhancement pills and turkey hunting trips. It showed how government contracts and caucuses could be used as money funnels to elected officials and how lawmakers earned scads of cash as consultants.
Tony Bartelme, Schuyler Kropf and Andrew Brown contributed to this report.