GEORGETOWN — A Hemingway police officer is accused of shooting and killing an unarmed motorist during a chase that started when he rolled through a stop sign.
Officer Cassandra Dollard, who has spent close to three decades in law enforcement, was charged Feb. 9 with voluntary manslaughter, three days after the shooting occurred. If convicted, she faces up to 30 years in prison. She is being held at the Georgetown County detention center awaiting a bond hearing, scheduled for Feb. 10.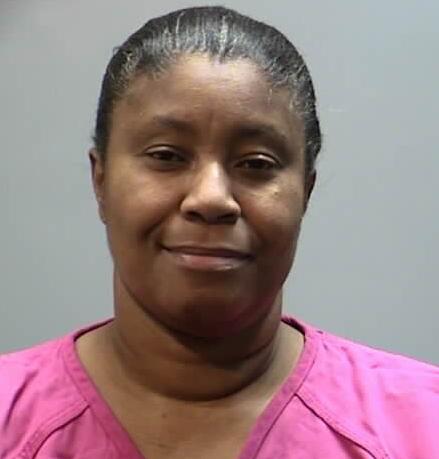 The arrest came just before prosecutors and state investigators met with relatives of the man who was shot, Robert Langley, and showed them the officer's dash camera footage. Family members heard Langley "gargling blood and fighting for air," family attorney Bakari Sellers said.
Dollard is believed to be the first South Carolina law enforcement officer arrested in the shooting death of a suspect since North Charleston officer Michael Slager killed motorist Walter Scott in 2015. Slager was sentenced to 20 years in prison after pleading guilty to federal civil rights charges.
According to an arrest warrant affidavit for Dollard, events unfolded this way:
At 1:24 a.m. Feb. 6, Dollard started chasing Langley, 46, after he rolled through a stop sign in the town of Hemingway in rural Williamsburg County. He raced off at speeds of up to 100 mph on S.C. Highway 261 while disregarding traffic signals and failing to stop for the officer.
Eight miles outside of Hemingway, Langley drove into a ditch at the intersection of Schoolhouse and Choppee roads in Georgetown County. Dollard told State Law Enforcement Division agents that when Langley tried to flee from the car, she shot at him fearing for her safety. Langley was struck in the chest and died from his wounds.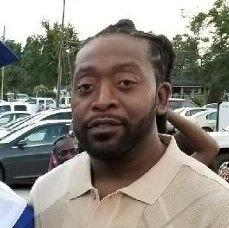 He was unarmed, the arrest warrant said. Dollard told SLED agents she did not identify whether Langley had a weapon when he was leaving the car. No weapons were found at the scene, according to the warrant.
Dollard also did not have jurisdiction to arrest anyone outside of Williamsburg County, the warrant said.
Langley lived on Folly Grove Road, a little over 2 miles from where he was shot.
Joe Marlow, a longtime resident on Schoolhouse Road, said he awoke to the sound of a police siren followed by a gunshot. He noted that the sound is not unusual in the rural area since residents might fire off a round to silence dogs or let their neighbor know the party is over.
"We live in the country — gunshots are no big deal," he said.
Attorneys for Langley's family said Feb. 9 that the incident did not justify a police officer shooting Langley.
Dollard was "out of her depth" and "not trained well or didn't listen in training," Sellers, a former state lawmaker and Columbia attorney representing the family, told reporters outside the Georgetown County Courthouse.
"I didn't know if she was having a bad day," he added. 
Over a career spanning close to 30 years, Dollard has worked for six South Carolina law enforcement and corrections agencies.
Dollard, 52, started with the Hemingway Police Department less than five months ago, according to S.C. Criminal Justice Academy records. She's also worked for the St. Stephen and Lake City police departments and the Williamsburg County Detention Center.
She has been fired twice.
Dollard was fired in 2014 from the State Transport Police, which oversees enforcement of commercial motor vehicles, after 8½ years for unspecified violations of rules, conduct unbecoming a state employee and negligence, according to state records. 
She also was fired from the Johnsonville Police Department after eight years in 2002 for "poor performance," records show. 
Dollard is Black, as is Langley.
A number of high-profile deaths of unarmed Black victims by law enforcement in recent years have led to nationwide calls for changes in policing. Violent protests took place in Columbia and Charleston in 2020 after George Floyd died while in police custody in Minneapolis. 
"No one expects this to come to their doorstep," Sellers said. "You read about George Floyd, you read about Breonna Taylor, you read about Ahmaud Arbery, you read about Mike Brown, you read about Tamir Rice, and now you have to add to that list Robert Langley."
Langley, known as "Junior," worked at a chicken processing plant for 14 years and was a father of 10. He recently became a grandfather.
"I'm still waiting for someone to tell me this is a dream," his eldest daughter, Nyasia, told reporters.
Relatives described Langley as a kind, compassionate man with a great sense of humor who developed deep relationships with his family and friends. He was remembered for motivating his children to work hard and be their best while being a good listener when they had problems. 
His mother, Roslyn Langley, said her son "was a special part of my heart."
"When they took him, they took my heart away," she said. "It hurts when you have a child and somebody takes that child away from you unnecessarily. It's a cruel way to take a man's life."
Langley had a record of run-ins with law enforcement over traffic violations in Georgetown and Williamsburg counties. 
He had prior convictions for failing to stop for a blue light in 1997, driving under influence in 2010 and driving with an open container of beer or wine in 2015, according to online court records. He had also been convicted of driving under suspension three times, driving without a license three times, resisting arrest and hindering a police officer, records show.
SLED took the lead in investigating Langley's death, standard protocol for shootings by police officers in South Carolina.
Hemingway Police Chief Alex Edwards called the shooting a "tragic situation" and said his department is cooperating with authorities.
Edwards declined to release the incident report without a Freedom of Information request, which can take weeks to fulfill. Under state law, police incident reports during the past 14 days must be released at the time they are requested.
Sellers praised law enforcement and prosecutors for moving quickly to resolve the case.
"They have done by this family as right as you possibly can do," he said. "From the night this incident occurred, the State Law Enforcement Division and the Solicitor's Office have been focused on finding justice, and so we trust them and believe that they will do the right thing."
Andy Shain contributed from Columbia.