Crews have begun a tree-trimming project along Charleston's South Battery, clipping oaks and palmettos that have grown too close to power lines.
The city of Charleston doesn't coordinate the trimming, but City Arborist David Grant spent Wednesday morning in the area after some residents expressed concern. The work is expected to take about two weeks, he said, bringing down several palms on the west side of the downtown street.
Dominion Energy's five-year trimming cycle means the areas around Colonial Lake and the Medical District will be pruned this year, spokesman Paul Fischer said. Dominion held a workshop in February for residents and updated them on the plans in mid-April.
Workers expect the pruning will take several weeks, Fischer said, if weather permits.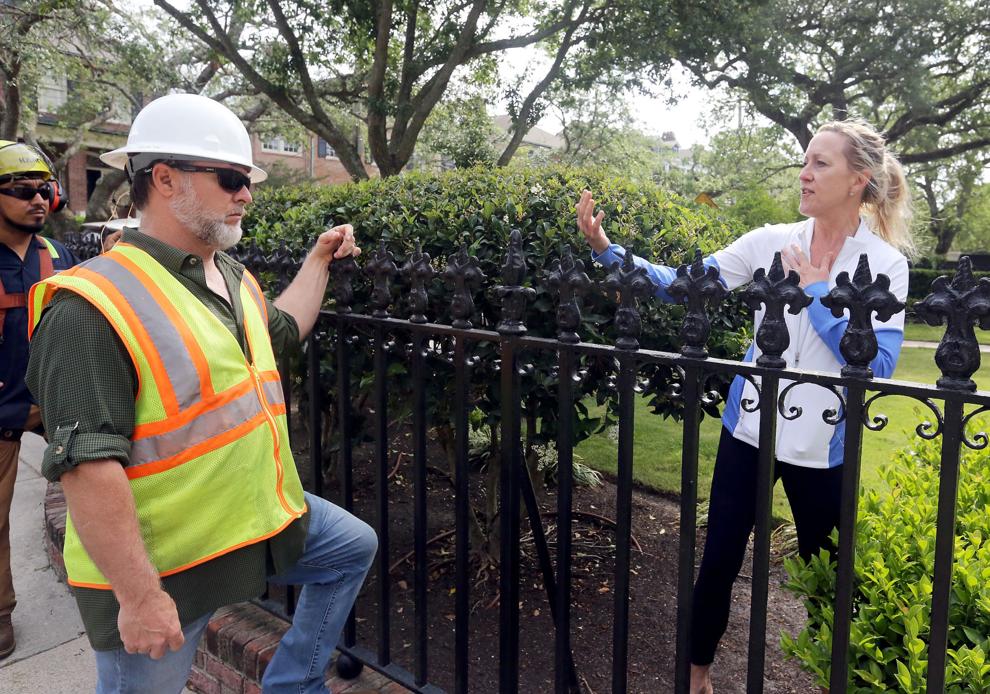 Since pruners only trim the trees every five years, Dominion trims trees at least 10 feet from power lines to prevent future outages.
Mary Halpin, who lives at South Battery and Council Street, hired Winthrop Tree Services to trim an oak in her backyard ahead of Dominion's arrival.
"It's a win-win ... to have it come down beautifully and safely," she said Monday.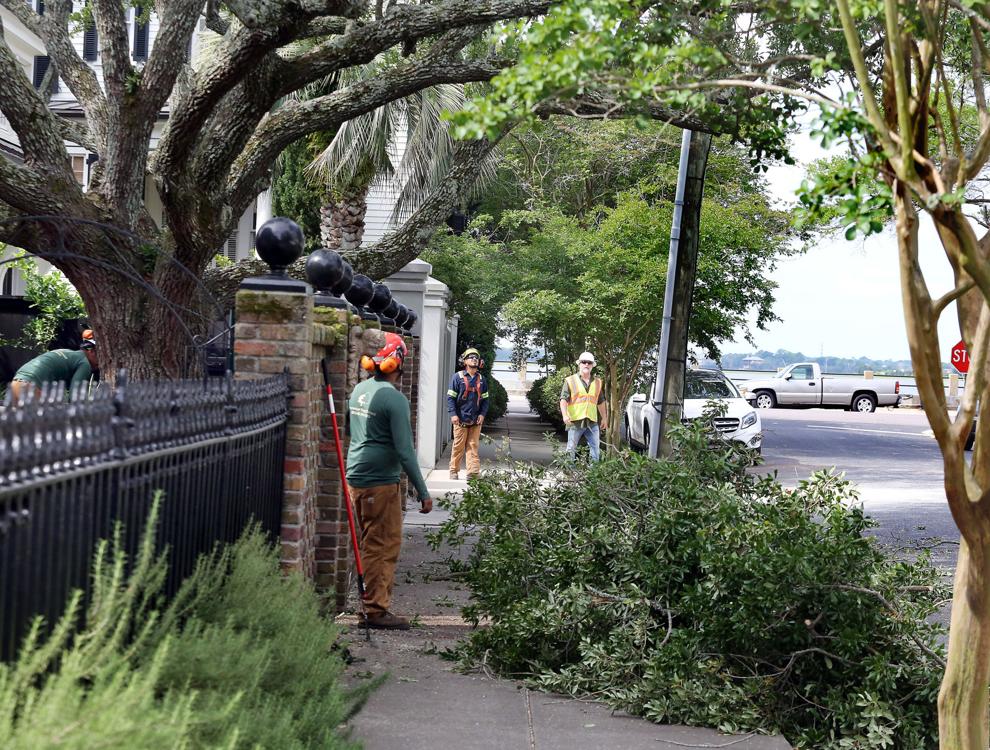 Grant came by her home Wednesday to discuss safety measures, he said, and make sure each tree-trimming service knew how much they'd have to cut.
"Dominion takes it seriously, and I take it seriously," Grant said. "What you don't know will turn you into a fried piece of char."
The city Parks Department will spend the summer evaluating the location of each felled tree, in hopes of replacing some with species that won't interfere with power lines. But oaks require regular trimming, and palms often grow tall enough for the fronds to near the neutral power wire.
"We do our best to engage the public when the time comes," Parks Director Jason Kronsberg said. But until planting season comes in the fall, residents can contact Grant about individual trees they'd like to replace.