South Carolina educators had to face the COVID-19 pandemic's devastating impact on students' learning when the 2020-21 S.C. School Report Card was released.
It came out on Sept. 1 as some districts and schools across the state were forced to shutter as COVID-19 infections tore through their student bodies. At least five districts and a dozen schools have reverted to virtual learning.
The report card was a blow, but state education officials already knew that the pandemic had negatively impacted students' academic progress. They plan to use close to $3 billion in pandemic relief funds awarded by the federal government to improve education in the Palmetto State, a large portion of which is slated to help students catch up on the learning they lost during the pandemic year. 
"The question here is not so focused on these results, but what are we going to do about them," State Superintendent Molly Spearman said during an Aug. 31 Zoom conference with reporters.
The S.C. Department of Education's report shows how school districts perform by summarizing students' standardized test scores, graduation rates, and other such markers of academic progress. It also looks at performance metrics like student engagement and college and career readiness. 
From 2019 to 2021, spring standardized testing scores for students in third grade and higher dropped in nearly all areas with the exception of English 1 end-of-course exams. The number of English language learners who met their proficiency goals fell 43 percent.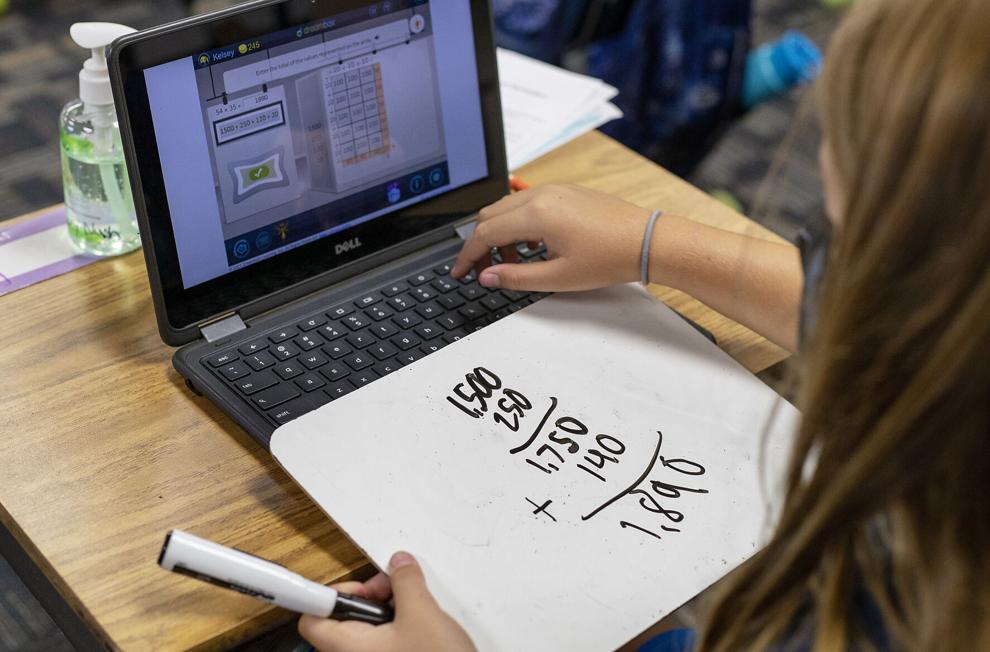 While South Carolina has new resources available to combat pandemic-related education shortfalls, the delta variant's rapid spread through K-12 schools has deeply concerned those on the front lines of the battle to improve students' education. Patrick Kelly, a high school history teacher and lobbyist for the Palmetto State Teachers Association, criticized the state's refusal to institute a mask mandate. 
"Students are suffering right now because adults aren't making wise choices and adults aren't listening to their public health officials," Patrick Kelly told The Post and Courier.
A rule in the South Carolina state budget prevents districts from using public funds to implement a mask mandate and efforts to skirt the rule have been shot down. On Sept. 2, the S.C. Supreme Court ruled that the city of Columbia's mask mandate for all day cares, elementary and middle schools violates the law.
District specifics
The pandemic mostly exacerbated education problems that already existed historically in each district.
Lee County School District saw the amount of eighth grade students meeting or exceeding grade-level expectations in English/language arts drop by approximately 70 percent in 2021 from 2019. But in 2019, only 21 percent of students met or exceeded that state standard, compared to the 45 percent state average for that year.
The case was similar in Calhoun County, where the number of students meeting reading expectations plummeted by 56 percent during the same period. Yet a bit over a third of students met this requirement in 2019. Representatives from both counties didn't respond to requests for comment.  
Lee and Calhoun counties are both smaller districts that serve approximately 1,500 and 1,580 students, respectively. Larger, well-funded districts weathered the pandemic better.
In Charleston County, the state's second-largest district, the number of students meeting the state's reading standard dropped by 10 percent and the number meeting SC Ready math exam standards fell by 12 percent from 2019. In Horry County the number went down by 3 percent and 5 percent respectively during the same period. 
Josh Washburn, Horry County School's executive director of accountability and instruction, said the students' performance held strong because of academic skills they'd learned prior to the pandemic.
"(The skills) enabled them to go ahead and transfer that information, transfer those skills over and keep going forward," Washburn said.
An unreliable measurement
Although the 2020-21 scores are educators' first chance to see how the pandemic has impacted students, they shouldn't be looked at as the only indicator of student success.
In a normal year, the tests are only a small snapshot of a student's life. The state's standardized tests, which include SC Ready, SC Palmetto Assessment of State Standards and end-of-course exams, are only given once in the spring. Education experts find that problematic.
Kelly said this method of trying to capture everything about student achievement through their performance one day on a test was "simply not aligned to every reality and everyday existence." He pointed to an instance in which a football student in his AP U.S. Government class took a hit in a game. The student went to school the next day and took his AP exam only to find out later that he had a concussion the entire time.
"We have hundreds if not thousands of those stories across South Carolina every year during testing season," he said.
When you add a pandemic to the equation, the number of variables that could affect a student's performance are amplified, since no district offered the exact same learning format last year.
At the start of the 2020-21 school year, 12 districts were fully virtual and 43 offered a mix of in-person and virtual learning. By April 14, when state lawmakers voted to require districts to offer full-time, in-person learning to all students, seven of South Carolina's 79 districts were still operating in a hybrid virtual and in-person format.
For many students, the school year meant being pushed between learning models and constantly adapting. Spearman was so concerned about how these variables in student learning would impact test scores that she asked the U.S. Department of Education for a waiver from the tests but was denied. Instead, the tests became optional so students in virtual learning didn't have to risk contracting the virus in person.
"It's very difficult to validate the information with all the many variables that were so different for our students as they dealt with COVID in their communities," Spearman said during the conference. 
Ultimately, 88 percent of the state's student population participated in the tests last year. In 2019, the state saw 99 percent participation.
Even students who were in person for the entire year dealt with shortened instructional time as bell schedules were altered to prevent unnecessary spread of the virus.
"If you diminish the amount of available time for student learning, you can't be surprised when standardized test data shows students didn't perform as well as they would in a normal year," Kelly said.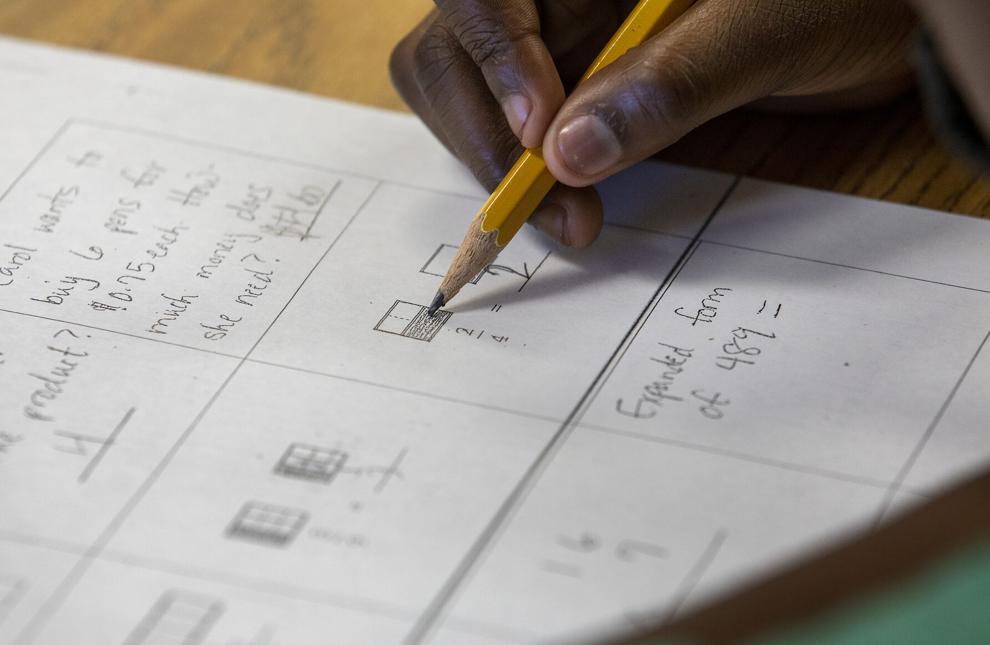 Taking action
The State Superintendent's office sees the 2020-21 report card as an added incentive for districts to prioritize student learning and remediation when planning how to spend their COVID relief funds.
The state department has a number of plans to help districts improve scores and accelerate learning for students. The state plans to offer expanded professional training opportunities through its Palmetto Literacy Project, which helps schools where less than 30 percent of students are meeting grade-level expectations on the SC Ready English/language arts exam.
The department is also offering intervention programs for schools that experienced significant drops in math scores, roadmaps to success for school improvement and a learning object repository, which offers teachers a digital library, said David Mathis, deputy superintendent of college and career readiness at the department.
"Every teacher in the state will have access to more resources than they could have in the past," Mathis said.
On the local level, districts have submitted academic recovery plans, which indicate how they hope to spend their COVID relief funds. In the plans, districts outlined goals for the next three years and outlined strategies to achieve those goals. Among the most popular priorities were boosting early learning offerings, creating more robust summer programs and efforts to keep and retain teachers. 
Spearman said the biggest focus is on accelerating learning for students who were behind before the pandemic and continue to fall behind during it. The way that's done is by having students in the classroom learning as much as possible.
"It's not so much learning loss because many of them never got the instruction to lose it," Spearman said.
District officials are hopeful that 2021-22 can be a better year than the past two. But with rising case numbers, more frequent quarantines and a hesitation among the public to get vaccinated, students continue to be left in limbo. 
The number one way the public can support its youngest community members is to get vaccinated and wear a mask in schools, Spearman said. 
Stephanie Mirah in Greenville and Alex Brizee in Myrtle Beach contributed to this report.