SWANSEA — Jeff and Laurie Ickes are glad to stretch their legs after driving to the Columbia area from northern Georgia. They hike up hills, through woods and fields and past graves marked with natural stones and wood. 
The Ickes have traveled for hours, across state lines to visit this specific burial ground, Dust to Dust Cemetery, in preparation for the passing of Laurie's parents. 
Dust to Dust Cemetery, located near Swansea in Lexington County, 20 miles South of Columbia, is one of few cemeteries in the area that offers burials in a natural setting without embalming or vaults. Although more people are choosing green burials in recent years, just five green cemeteries are located in South Carolina, with a couple of dozen across the Southeast. 
"It's what my mother wanted," Laurie Ickes said. "So we're willing to drive."
Green burials, like those offered at Dust to Dust, don't fill bodies with chemicals, are environmentally friendly, significantly cheaper and all around simpler, said Michael Bishop, owner of Dust to Dust. 
"There's so much stress in the waiting-around process (of traditional burials) and trying to line everything up and get everybody together," Bishop said. "I mean, (green burials are) just common-sense burials."
Many people find this kind of after-death care appealing. Rita Morris, who bought a plot at Dust to Dust in preparation for her own death, grew up in the foothills of the Ozark Mountains in Oklahoma. After spending her childhood immersed in nature hiking, swimming and fishing, Morris said she cannot stand the idea of being embalmed and therefore filtering chemicals in the earth when she is buried.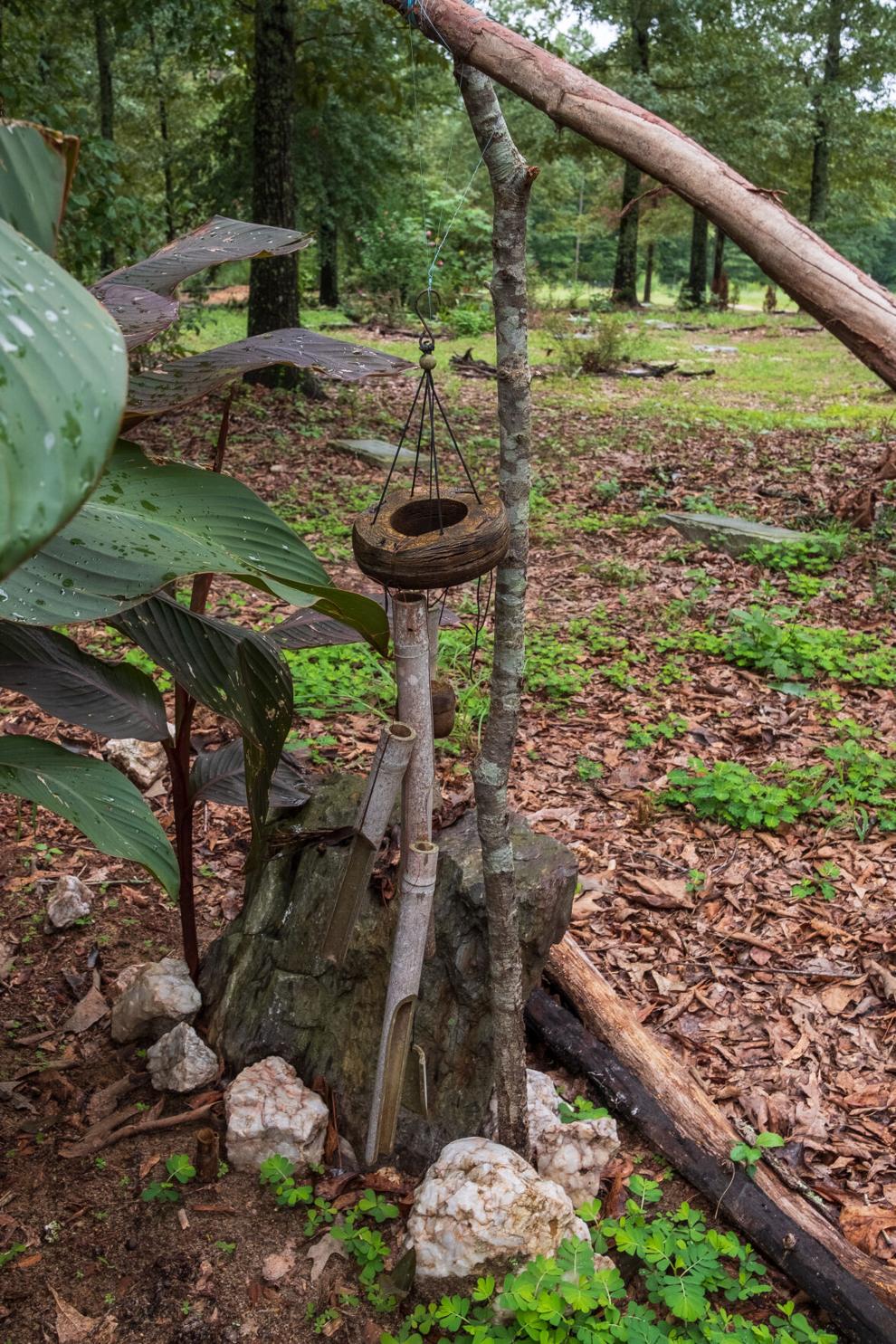 Geoffrey Kempf, an army veteran who is buried at Dust to Dust, was Wiccan, and believed in returning to the earth in the most natural way so that he could be reincarnated, said Nicole Sykes, Kempf's sister. 
Traditional burials
The embalming process, which is most commonly used in the United States to prepare bodies for burials, has roots in ancient Egypt but became common in US culture during the Civil War, so that bodies would not decompose while being brought home from the battlefield, said Chris Leevy, managing director of Leevy's Funeral Home in Columbia. 
The embalming process has three main functions: disinfection, preservation and restoration, Leevy said. After the body is washed and disinfected, funeral homes flood the body with formaldehyde, a chemical that restores the body's appearance and glues proteins together so that the body does not decompose, he said. 
Although embalming is not legally required before burial, if a family wants to have a public viewing of a loved one's body, such as a funeral or wake, funeral homes sometimes require the body to be embalmed if the service occurs more than 24 hours after death, Leevy said. 
"Decomposition starts at the moment of death, right?" Leevy said. "Decomposition is going to change the look and smell of a person … and sometimes we just have to hold the bodies." 
Green burials 
In recent years more people are electing not to be embalmed and choosing instead to be buried in green burials, Bishop said. 
In green burials, bodies may not be embalmed but they may be cremated. Bodies may be placed directly in the earth, wrapped or buried in a biodegradable box. This way, decomposition into the earth happens faster and more naturally, Bishop said. 
Millions of gallons of embalming fluid are buried each year, Bishop said. He views this as heavily polluting the earth.
Bishop's goal is to create a cemetery that looks as though it is a part of nature. Trees, leaves and grass are cleared only as necessary. Graves may be marked, but only with stones, wood or other natural materials. 
"In 100 years, my vision is just that its going to be big trees and a cemetery," Bishop said. "Just a beautiful forest." 
Since opening his business in 2009, Dust to Dust has seen steady growth, with a jump in recent years, he said. 
"The first year we did one," Bishop said. "The second year we did four, the next year we did nine. Then I did 16 or so (in a year). Last year, I did 78." 
Also seeing a growth in business is Greenhaven Preserve, a green cemetery 20 miles east of Columbia. 
Greenhaven was founded in 2011 by Susan Cade's friend, who wanted to preserve natural beauty in the Midlands. He preserved 40 acres of a large plot of family land in Richland County and asked Cade and her husband, who have a long history at perpetual-care cemeteries to start a green cemetery. 
With guidelines similar to those at Dust to Dust, Greenhaven has become a more popular option for people planning after-death care for themselves and their loved ones. 
"I would say we've had a 10 or 20 percent growth in the last three years," said Cade, a director at Greenhaven.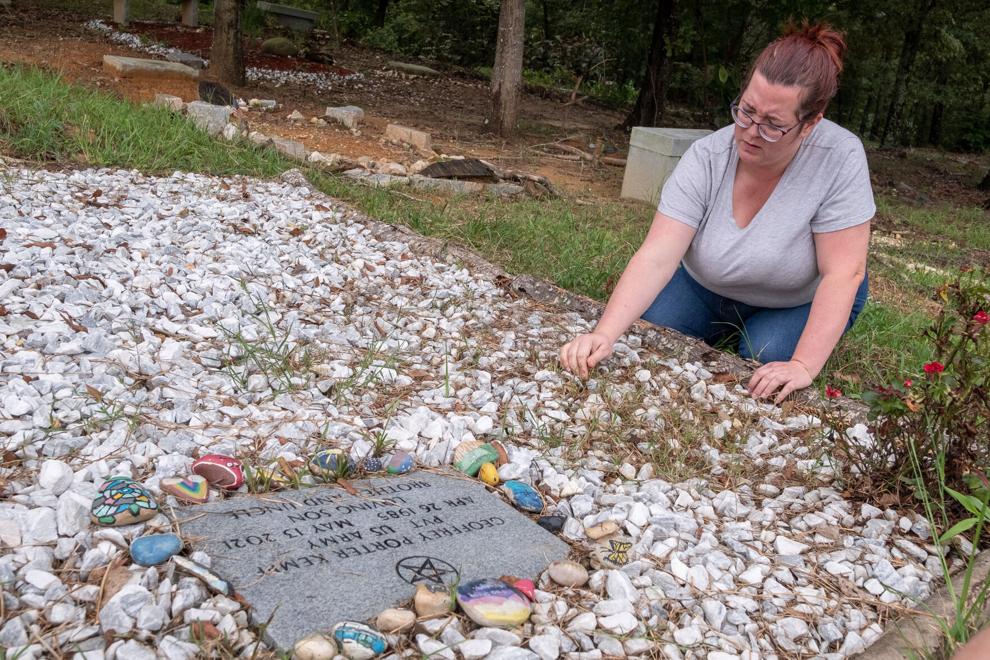 Despite the increasing interest there are only five green cemeteries in South Carolina, with the two near Columbia and three in the northern part of the state. With few options in the area, both Dust to Dust and Greenhaven see clients driving hours from as far away as Charleston and northern Georgia for burials.
"This is traditional," Bishop said. "And it's the future." 
A more affordable option
Thirteen years ago, Bishop started Dust to Dust after his grandmother left him four plots in a perpetual-care cemetery. Although the plots had already been purchased, Bishop still owed thousands of dollars for opening and closing fees and grave markers. 
"I was like, I just want to be buried on this family farm," Bishop said. "And I can't be the only guy that says 'Just bury me,' right? So I started a business." 
Green burials cost between $1,500 and $2,500. 
Non-green burials costs can vary much more. At family-run funeral homes and cemeteries, embalming starts at $900, and plots in non-perpetual-care cemeteries start at $850. 
On the higher end of the spectrum, embalming can cost $3,000 and plots in perpetual-care cemeteries can cost around $2,000. 
Cremation ranges anywhere from $950 to $3,000.