Derick Wade of The Darling Oyster Bar admits he was a little freaked out the first time he cooked red lionfish, a large venomous and predatory species roaming the Atlantic Ocean near the South Carolina coast.
At the time, Wade was working at the Kiawah Island Golf Resort where serving sustainable seafood was made a priority, like it is today at the King Street restaurant where he serves as executive chef. After breaking down that first lionfish, Wade realized the endeavor was similar to working with swordfish or grouper — as long as he wore gloves to avoid getting pricked by one of its venomous spines.
Pan-searing the fish in butter, Wade was pleasantly surprised by its flavor, which he described as a mix between lobster and shrimp. The Wisconsin native was even more drawn to cooking with lionfish when he realized what it could do for South Carolina fisheries.
Lionfish feed on herbivores, small fish that eat algae from coral reefs. Their presence not only damages the coral reefs that are already impacted by pollution and climate change, it decreases available food sources for snappers, groupers and other fish that show up on restaurant menus and also feed on these fish.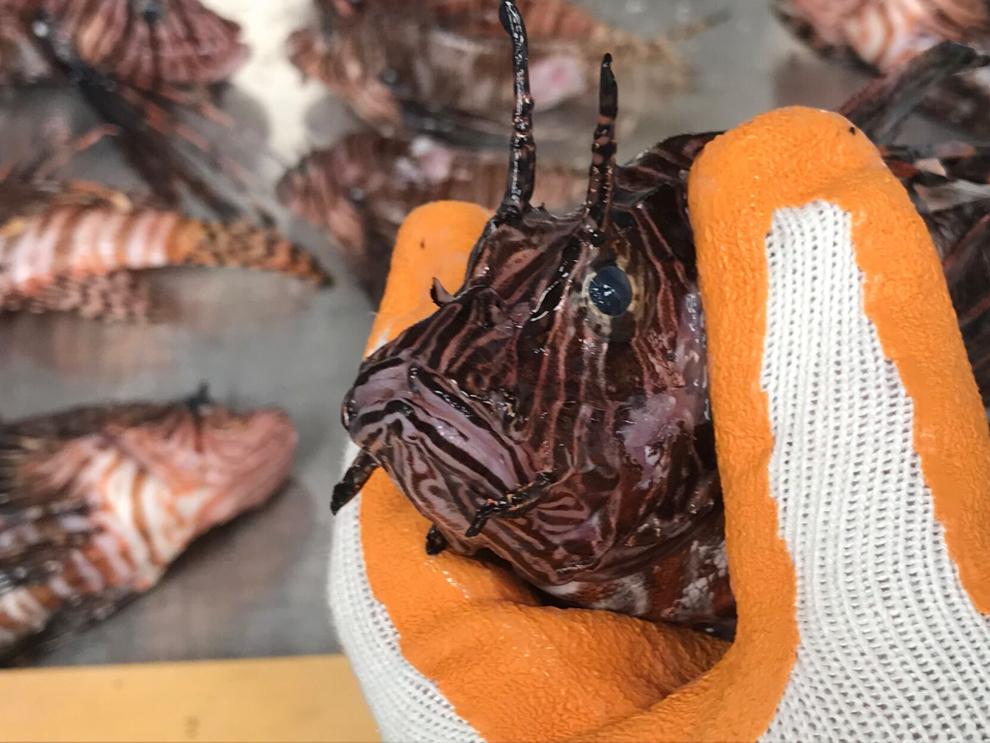 "Immediately, lionfish are going to be in direct competition with the food sources for snapper and grouper," said Arnold Postell, dive safety officer and curator of large exhibits at the South Carolina Aquarium. "The lionfish are going to decimate those populations."
Postell first learned about lionfish at a Florida seminar about five years ago. He was shocked and discouraged to learn that lionfish — more prevalent along the Florida coastline where the water stays warm year-round — were swimming up to South Carolina waters.
"It all seemed very doom and gloom, so it never became a primary focus," said Postell, who started studying lionfish as the Aquarium launched its reef research program. "In the end, the overall message was actually our efforts can make a difference."
That's where the JuLionfish Festival comes in. Throughout July, divers have been competing to catch as many lionfish as possible, with the campaign culminating in a July 29 event featuring lionfish tastings and cooking demonstrations.
Austin Blake (Oystercatcher Restaurant & Bar at Wild Dunes Resort), Shaun Brian (CudaCo.), Lucas Owens (Julep in Greenville), Steven Goff (Tastee Diner in Asheville, N.C.), Wade and a to-be-determined chef from 167 Raw will participate at the festival, open to those who pay $65 for an all-inclusive ticket. The Darling chef will serve a lionfish taco, smoking the flakey white fish before finishing it in the pan.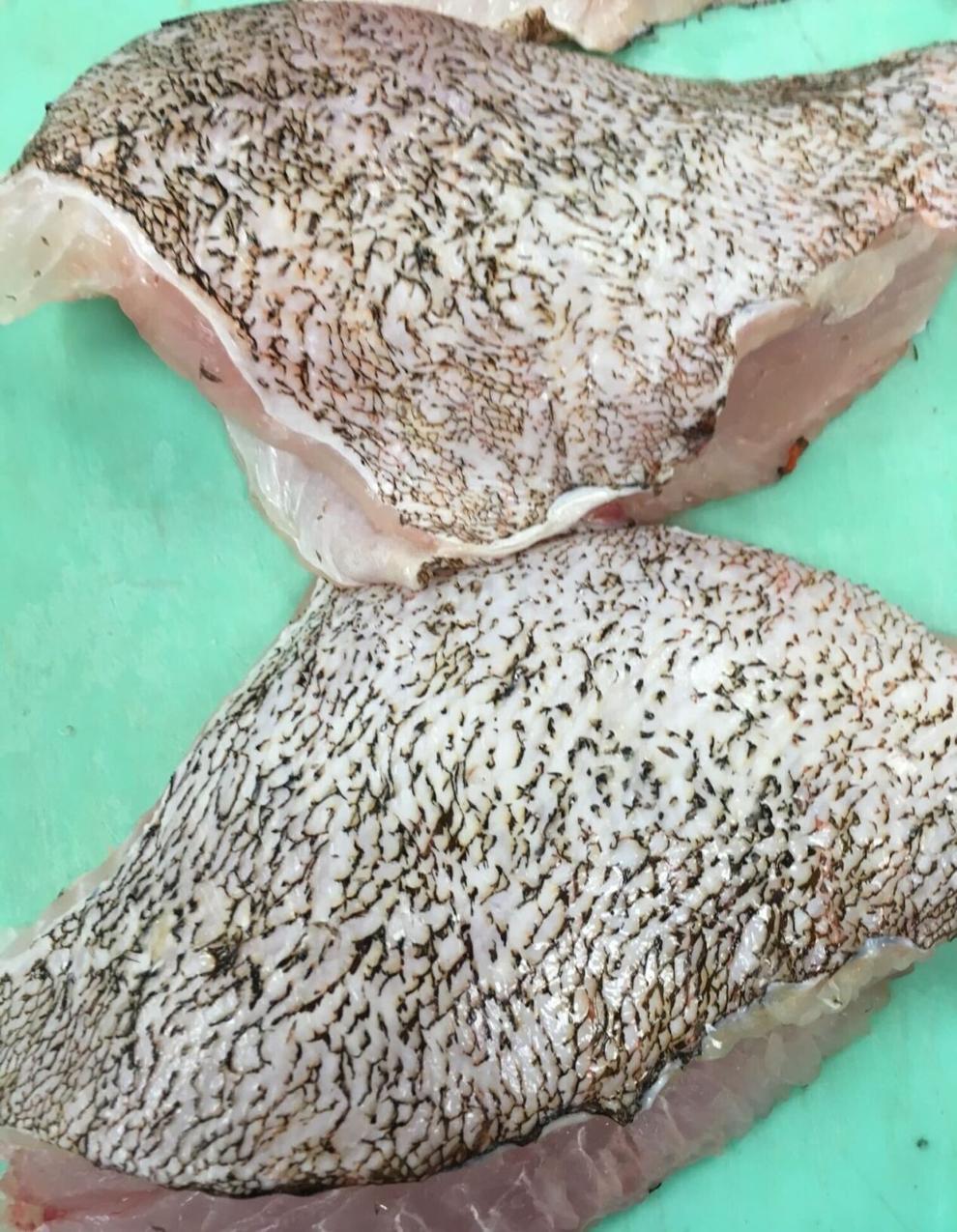 While the derby and festival are raising awareness for the need to rein in the state's lionfish population, diners shouldn't expect to see this fish on menus across the Lowcountry. Not yet, at least.
Lionfish can be caught with a snorkel, spear and net in shallow water, but diving gear is required to catch them in deeper dwellings. Beyond the skill it takes to catch the fish, some seafood purveyors hesitate to work with them, given the venomous spikes that could injure handlers.
Wade has served lionfish several times at The Darling, and he plans to incorporate it into his menu more in the future. His chefs wear metal, cut-resistant gloves when breaking it down, exercising caution throughout the process. 
Getting cut by one of the spines lining its fins is the only way a lionfish can harm you. If properly cleaned, the fish could be eaten raw and is often served in ceviche. 
"We're big advocates for all the sustainable fishing," Wade said. "We put heavy pressure on certain fish because of what people know. You want to carry the local fish, but sometimes that translates into certain fish getting overfished."
What it means to serve sustainable seafood can be confusing at times, but the mantra championed by local chefs is cut and dry when it comes to lionfish.
More lionfish on restaurant plates is a win-win for everybody.