HANAHAN — Workers digging just outside Charleston's main water plant recently unearthed a 20-inch diameter pipe nobody knew was there.
They quickly knew it was really, really old: The pipe was made of wood staves held together with metal bands, sort of like a tubular barrel.
"We knew that wooden pipes were a thing, and we knew we probably had some a long time ago, but no one in our organization had ever seen one," Charleston Water System spokesman Michael Saia said.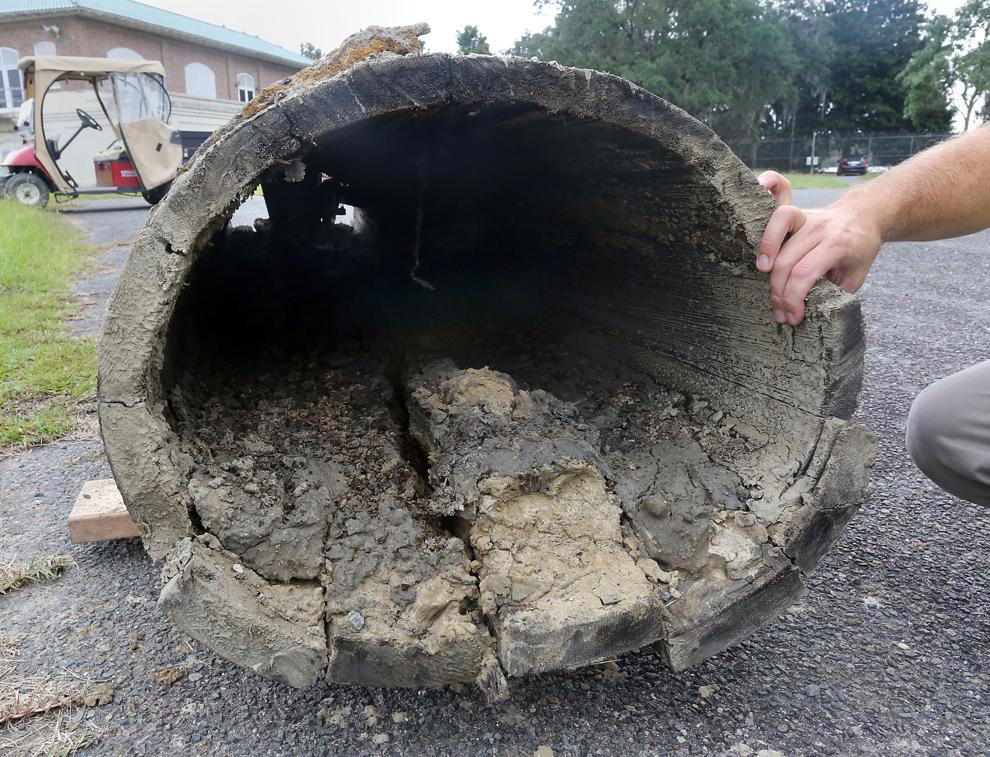 Throughout its history, the pipes carrying Charleston's water supply have been made of all sorts of things, including cast iron, wood, PVC, steel and high-density polyethylene. Today, most are ductile iron pipes.
The recent discovery sent the utility's staff scrambling to their archives; records indicate the wood pipe was installed by 1918, said Don Benjamin, the utility's assistant director of engineering and construction.
Since the utility has been using cast iron pipes as far back as 1879, Benjamin guessed that it might have opted for wooden pipe because of materials shortages during World War I, which ended in 1918. But there's no firm proof of that.
Andy Fairey, Charleston Water System's chief operating officer, said wood-stave pipes often leaked at first, but once filled with water, the wood would swell to keep them relatively water-tight.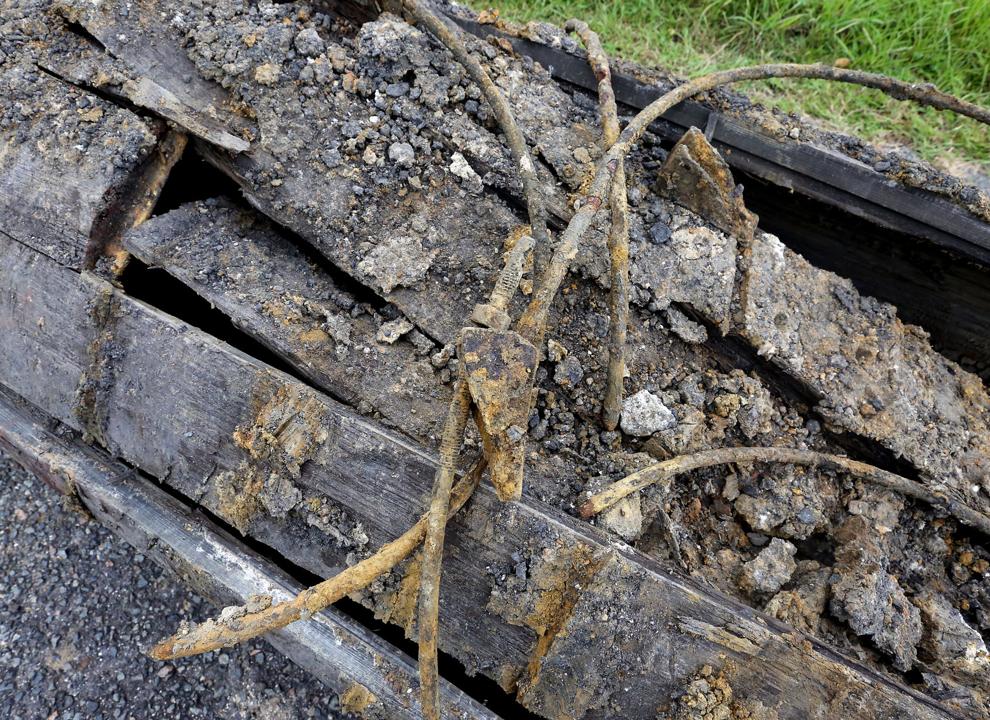 The leaks eventually would increase as rust caused their metal bands to expand and fail, he added.
"The drawback is it has a relatively short life."
The utility's records show this pipe was probably taken off-line by 1933.
The pipe led from Charleston's water plant, originally known as the Saxon Pumping Station. It first was built around 1903 and is now known as the Hanahan Treatment Plant, named — like the municipality surrounding it — after pioneering utility engineer J. Ross Hanahan.
Fairey said the pipe is in pretty good condition, and Charleston Water System CEO Kin Hill said the utility will look into preserving and displaying it, probably somewhere at the plant.
"We're not sure yet what that entails in terms of time and effort and energy and cost," Hill added, "but it really is a piece of our history."