Downtown Charleston workers worried about escalating parking costs on the peninsula will have a new option in a few weeks.
The Charleston Area Regional Transportation Authority announced Wednesday its downtown park-and-ride shuttle is launching April 15.
The following day the city will double parking meter rates from $1 to $2 per hour and extend its enforcement period to 10 p.m.
Right now, meters are enforced from 9 a.m.-6 p.m.
The extra four hours means restaurant workers may no longer park at metered spaces for free during their night shifts.
The city of Charleston has resurfaced a 175-space parking lot at 999 Morrison Drive, which will be lit and monitored by security cameras.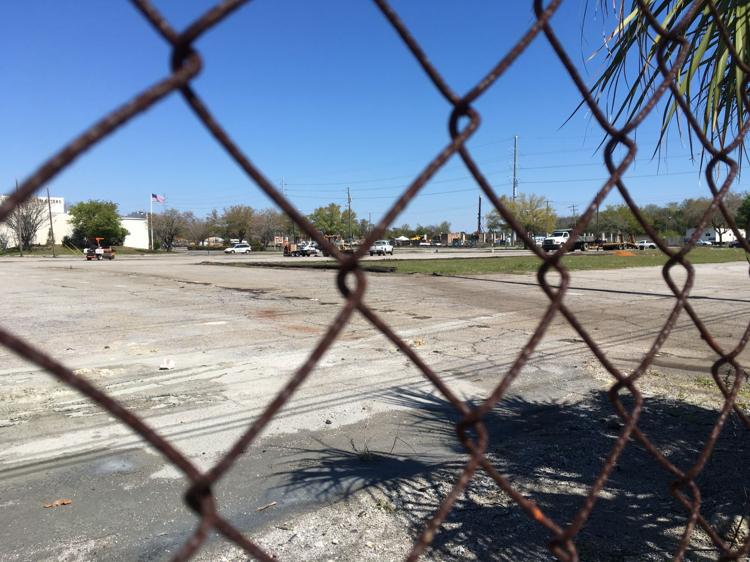 The lot will operate from 6 a.m. to 3 a.m. daily, with bus service every 15 minutes on a new downtown-only route that runs from the parking lot, down Meeting Street to Broad Street, and back up East Bay Street. 
Each stop is within a 10-minute walk of most restaurants, bars and hotels.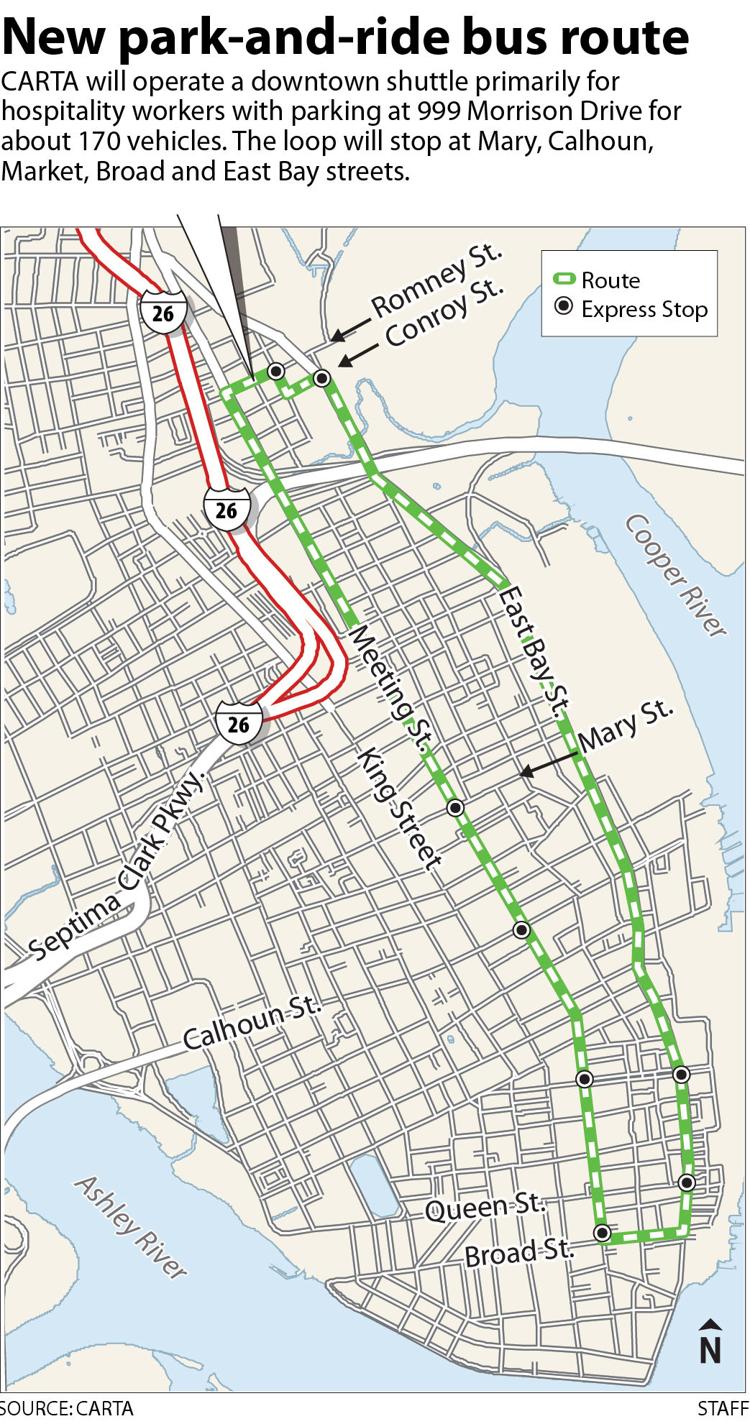 The cost is $5 to park for a full day. A parking attendant will be on site during all hours of operation.
The service will be branded as the "HOP," short for Hospitality on Peninsula shuttle. It's aimed at workers of the many downtown hotels and restaurants. 
Others not parking in the lot can hop on the shuttle at any stop along the way, at no charge.
"The HOP park-and-ride service is an important way we are addressing an obvious need of workers in downtown Charleston," said CARTA Board Chairman and City Councilman Mike Seekings. "This lot and shuttle, essentially a pilot program that has been developed from scratch, is the first step in a regional strategy to tackle a number of pressing transportation issues, namely parking and congestion."
The lot location is temporary. The city is using it until the Charleston Digital Corridor breaks ground on its new offices for startup companies.
At that point, the city and CARTA will work to find a new site. Seekings has said another lot in West Ashley could be added soon.