The Charleston region is quickly becoming a place only the wealthy can afford to live. With soaring housing prices, stagnant wages and a swelling population, the Lowcountry is barreling down the same path that made cities such as New York and San Francisco some of the most expensive places in the world to call home.
Typical rents and home prices have risen well beyond what most people can afford. From Summerville to West Ashley to Awendaw, entire neighborhoods that were filled with middle-income families less than 10 years ago are now out of reach for much of the workforce.
In many parts of Charleston County, it takes at least a six-figure income to buy a typical single-family home. The county's median household income is about $55,000, and roughly half earn less than that.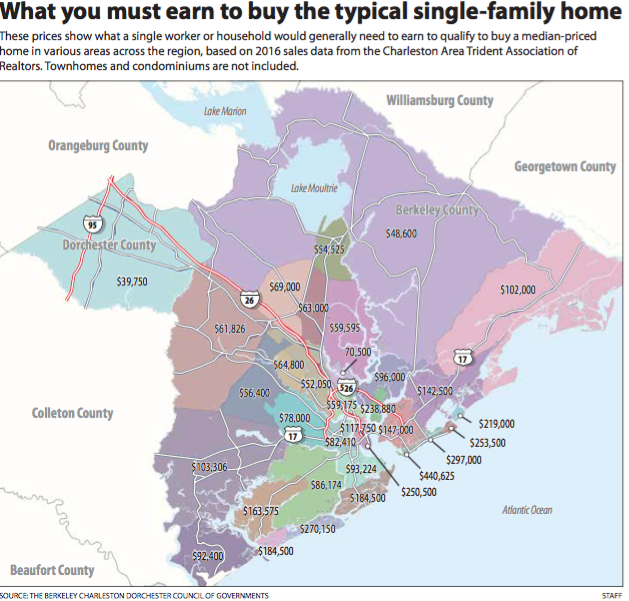 Renting isn't any easier. The average rent in the Charleston metro area in September topped $1,600, higher than the national average and other major cities in South Carolina, Georgia and North Carolina, according to a Post and Courier analysis of rental listings data.
Prices are even higher closer to the region's job centers. As a result, teachers, nurses, police officers and others workers often can't afford to live in the communities they serve. Many are heading farther into the outskirts in search of cheap housing, and that means more commuters piling onto already congested roads.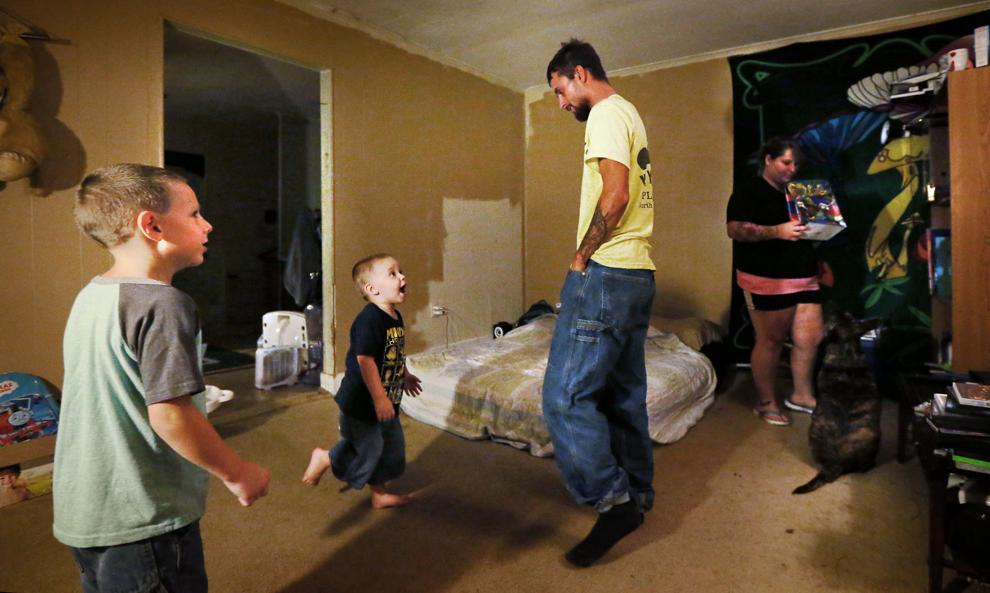 Kaila Hodges and Will Warner, a young married couple with two small boys, have searched all year for an affordable apartment near Warner's commercial plumbing job in North Charleston. They've lived in a rundown house in rural Kingstree for $700 a month, crashed with family members in North Charleston and slept in their car at a Ladson campground.
At the moment, they're living in a camper parked in St. Stephen, about 45 miles away.
"I've looked out in Charleston, Summerville, Goose Greek, Moncks Corner," Hodges said. "Finding a house is awful. ... To be honest, I've never felt so discouraged."
Greenville and Columbia are beginning to feel the crunch, as well, but Charleston by far has the most advanced shortage of affordable housing in South Carolina.
If the trend holds, the region could soon find itself struggling to lure workers to its growing job market — a problem that has plagued other high-cost areas such as California's technology hub, Silicon Valley. That can lead to myriad ripple effects: longer lines at the grocery store, higher prices on menus, more students per classroom.
Downtown Charleston is already seeing staffing shortages.
Camille Rhoden, a manager at an outdoor gear shop on King Street, spent nearly six months this year trying to find part-time workers because most applicants lived elsewhere and the store couldn't pay for their parking. Many also worked two jobs to get by.
Housing issues are complex, even for the experts. So let's look at some local programs and i…
"I feel like a lot of people are exhausting themselves just to pay rent," she said.
Hominy Grill, a signature Charleston restaurant for two decades, recently ended its dinner service because it couldn't staff the night shifts.
"As the affordable housing gets pushed farther and farther out, you know, getting to work becomes a problem," owner Robert Stehling said.
The Berkeley-Charleston-Dorchester Council of Governments warned three years ago that the housing shortage was becoming a regional crisis, and a task force outlined strategies for change that had worked elsewhere in the nation. The city of Charleston adopted several initiatives, but other governments generally ignored the call to action.
At the same time, Mount Pleasant and Charleston have enacted zoning policies that threaten to choke the supply of new housing and further drive up costs for people who don't already own homes.
For many, the question is when, not if, their cost of living here will rise again.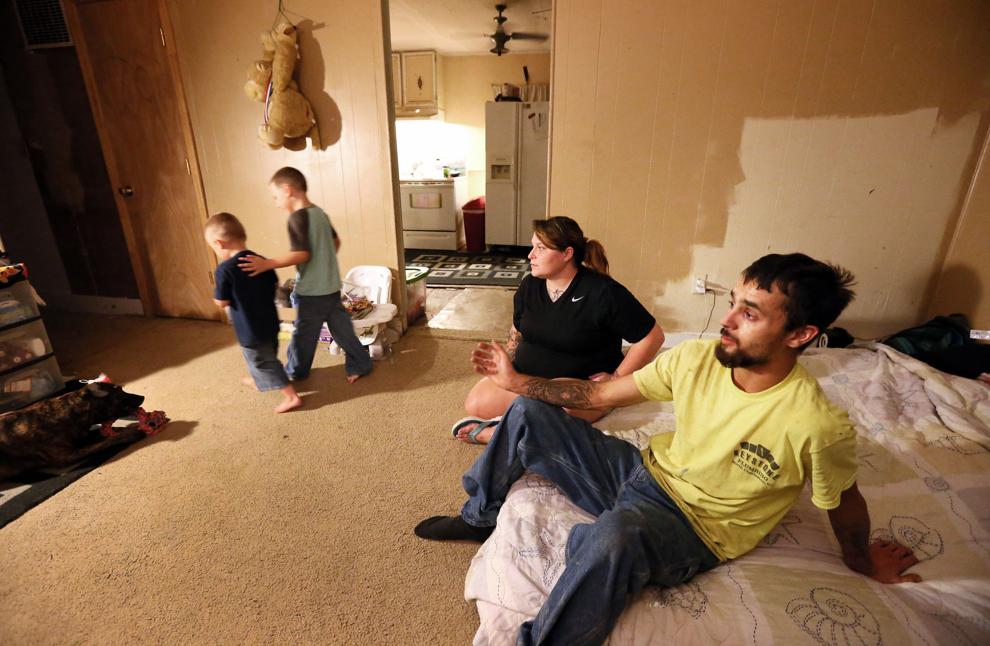 'Bad for business'
The Council of Governments' Housing Needs Assessment in 2014 found that half the region's renters were living in housing they couldn't afford, a much higher proportion than the national average. That conclusion was based on the limited federal data available on rents, which captures a relatively small sampling of households and uses five-year pricing averages.
To get a better read on the problem, The Post and Courier conducted a broad analysis of the region's rental market, analyzing salary averages, data from real estate giant Zillow and some 20,000 Craigslist rental listings. Among other things, the newspaper found:
Average rent prices have climbed 16 percent since 2014, while average wages in the region have remained 15 percent below the national average.
Rental rates have grown almost twice as much as the region's wages from 2011 to 2016.
Average rents aren't just high because of new, pricey units. The share of affordable units has been shrinking rapidly across the entire region, mirroring what's happening in San Francisco, Denver, Seattle and other big cities.
Workers in Atlanta and Raleigh made more money than their Charleston counterparts and spent less of it on housing.
Michelle Mapp leads the South Carolina Community Loan Fund, a nonprofit that helps finance affordable housing projects. She calls the gap between wages and rents the "compounding problem." 
"We know our housing costs are too high and that our wages are too low," she said. "The challenge is, even as you recruit new employers who are paying higher wages, that exacerbates the problem because the demand on housing continues to grow."
The U.S. Department of Housing and Urban Development says households should spend no more than a third of their income on housing and utility costs. That way, they can afford health care, groceries, savings and other necessities.
The less you make, the harder it is to make that budget work — especially in Charleston.
Chelsea Stein became a third-grade teacher in Winston-Salem, N.C., after graduating from Clemson University five years ago because she couldn't afford to move back home to Mount Pleasant.
"I would not be able to afford an apartment and sustain a social life in Mount Pleasant," she said.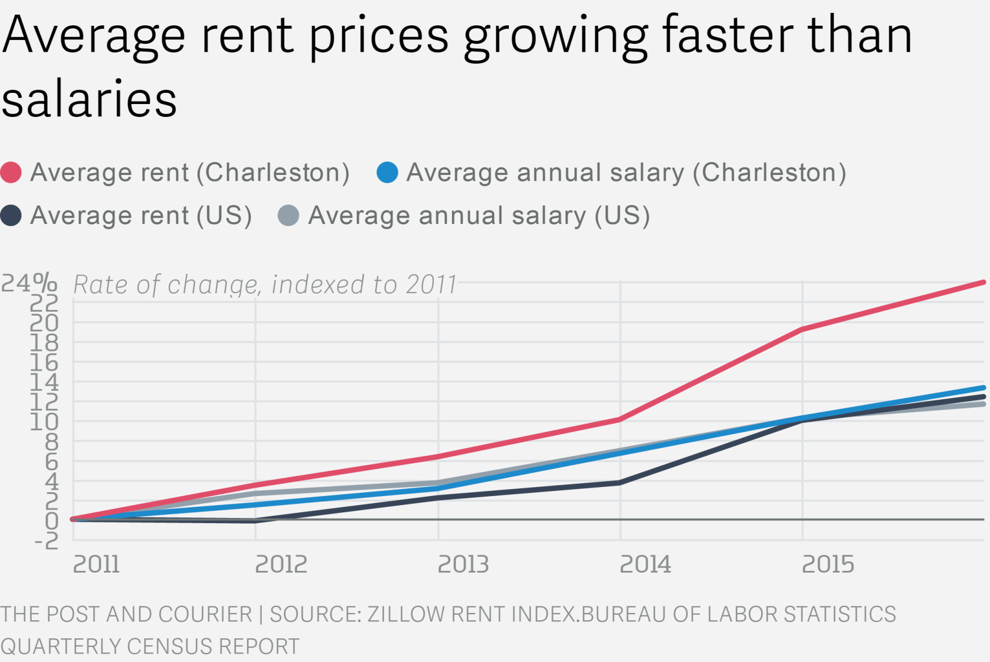 Will Moore is a 28-year-old data manager for a downtown technology business. He barely makes his $800 rent for a room over a garage in North Charleston because he also has to shell out $100 each month for work parking. The region's limited housing options nearly caused him to move this year and leave a job he enjoys. 
"My company could have lost me, and I know they like me," he said. "It's just bad for businesses."
The region's most affordable places to live are in North Charleston, Ladson, Summerville and rural areas of Dorchester County. But Kathryn Basha, senior planner of the Council of Governments, said even those areas are seeing major price hikes that could soon price out workers as well.
Stehling, the owner of Hominy Grill, said he's seen plenty of line cooks and chefs come from big cities to work in Charleston's top-notch culinary scene. But he's noticed many don't stick around for long.
"I have a lot of people come in from San Francisco and New York, and they think it's going to be cheaper here, and it's not," he said. "Wages are low, and they can't afford housing, and in six months to a year, they're moving someplace else."
Basha said the housing crunch will lead to staffing shortages in other industries, too.
"If your labor force can't afford to live here, and your quality of life goes down, the bigger industries aren't going to want to move here," Basha said. "It's the quality of life here that's been so attractive."
Not enough housing?
A housing shortage might seem counterintuitive if you're counting the cranes dotting the skyline and the long list of new developments in the works. More than three dozen apartment projects are planned in the city of Charleston alone. Several new mega subdivisions are also headed to the region, including the 5,700 homes going on the Wildcat Tract in Berkeley County.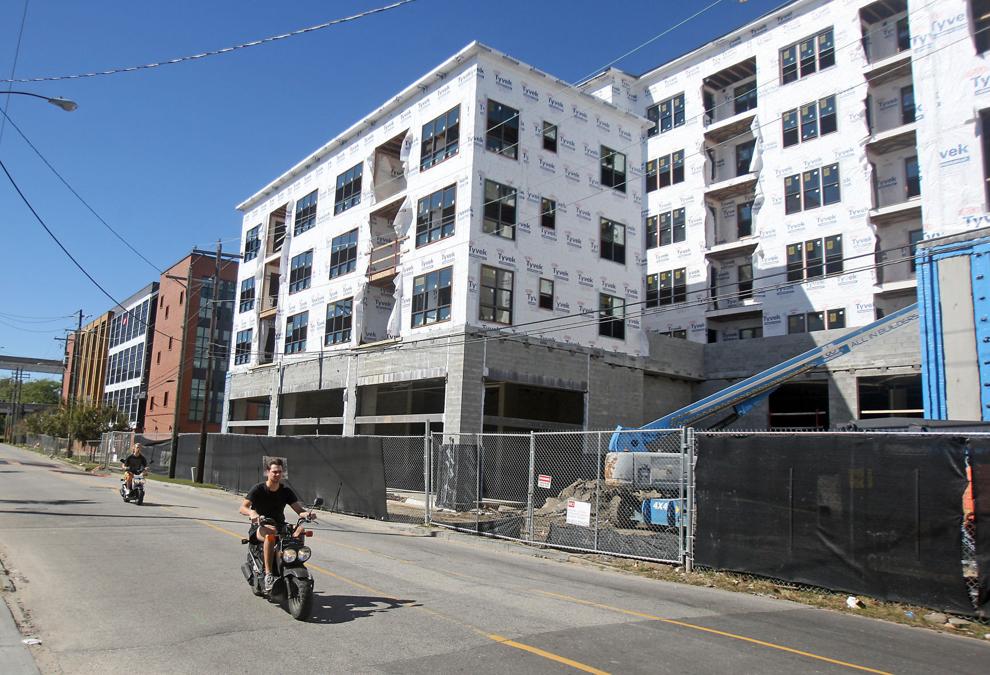 There's plenty on the drawing board, but experts say the supply of move-in ready homes has been low for years and hasn't kept pace with a population growing by 48 people per day.
The proof is in the prices.
A recent study by the Joint Center for Housing Studies of Harvard University found Charleston among a minority of metro areas — 16 percent — where home prices have nearly doubled since 2000.
Rental units priced at $800 or less — once plentiful in the Charleston area — are a rare find.
Still, apartments were 94 percent full at the end of 2016, and the stock of homes for sale has been declining since 2015, according to the Charleston Trident Association of Realtors.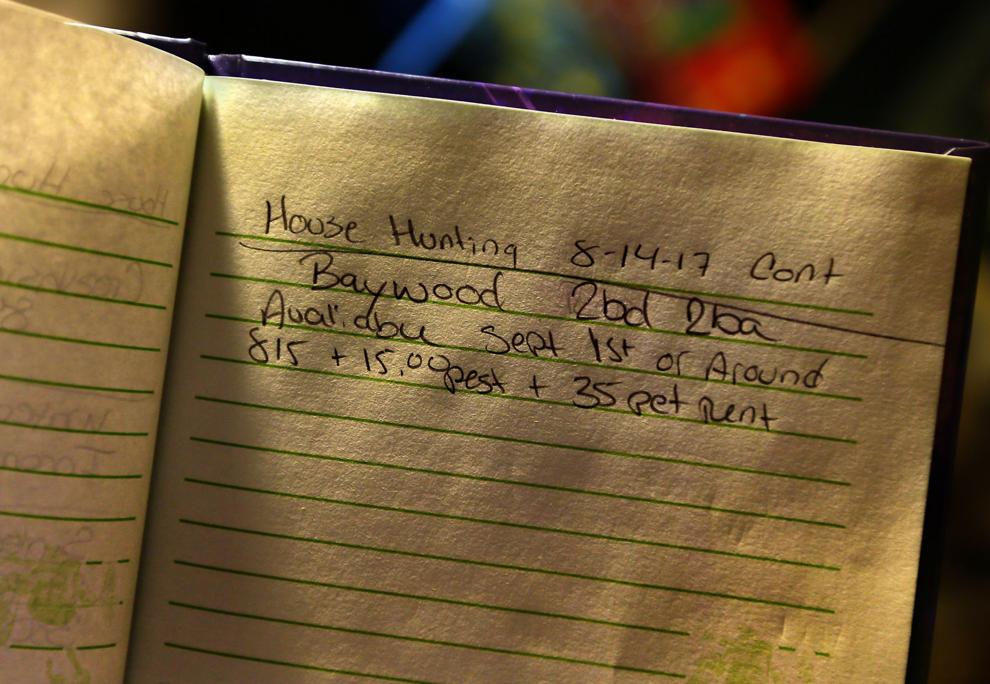 The trickle of new homes hasn't been enough to make a real dent in prices. And even if all the planned projects were built today, working families might not be able to afford them.
Higher construction costs and climbing land values have made developers more likely to build large single-family homes and luxury apartments than modestly-priced units such as town homes.
"Is there help on the way? Yes. Is it enough? We'll be able to answer that in five or 10 years," said Dave Sansom, president of the Charleston Trident Association of Realtors.
Several growing cities around the country face similar problems. In Boston, Seattle and Denver, there are more new jobs than homes, driving up rents and pushing workers to outlying areas. The extra traffic has led to more gridlock, and more polluted air.
San Francisco has become the cautionary tale. In some parts of the Bay Area, households earning $100,000 are considered low-income.
Technology workers cram into dormitory-style houses or, in some cases, live in their cars. Google is considering building its own subsidized housing for entry-level workers.
Mapp said Charleston is on track to follow the same pattern.
"If you look at our numbers relative to theirs, we're probably on a faster pace to be where San Francisco is now," she said.
The problem is also creeping inland.
Greenville has a task force studying its growing affordable housing shortage, and the city is buying vacant land for future construction of moderately priced homes.
"We're getting plenty of $800,000 condos, and plenty of apartments that are well over $1,500 a month," Greenville Mayor Knox White said. "But what we're not getting is enough rentals that are well below $1,000. So we've got to try to do something about that."
The Charleston area is hardly alone in its struggle to address the shortage of affordable ho…
In Columbia, Mayor Steve Benjamin recently called on City Council to draft a plan by year's end to address the capital's housing crunch.
The politics of local zoning rules, however, can complicate the problem even more.
A tall order
A city on the coast can't grow in all directions like Charlotte or Atlanta, especially when rivers and wetlands cover much of the landscape. Land is inherently limited, and prices reflect that scarcity.
But local land-use decisions in past years have paved the way for an especially high-cost housing market at the Charleston region's core.
The city of Charleston set an urban growth boundary in the 1990s to preserve rural places and limit sprawl to the west. That made land closer to the city's center even more valuable. Height limits meant to preserve the city's historic district have further penned in density downtown and prevented developers from building up.
"We have a super finite building envelope," Charleston Planner Jacob Lindsey said. 
Housing experts say the region needs more apartments and townhouses because they're more affordable and limit sprawl. But area cities and towns have long favored single-family homes with spacious yards. In 2014, such developments made up more than half the region's housing stock, according to the Council of Governments.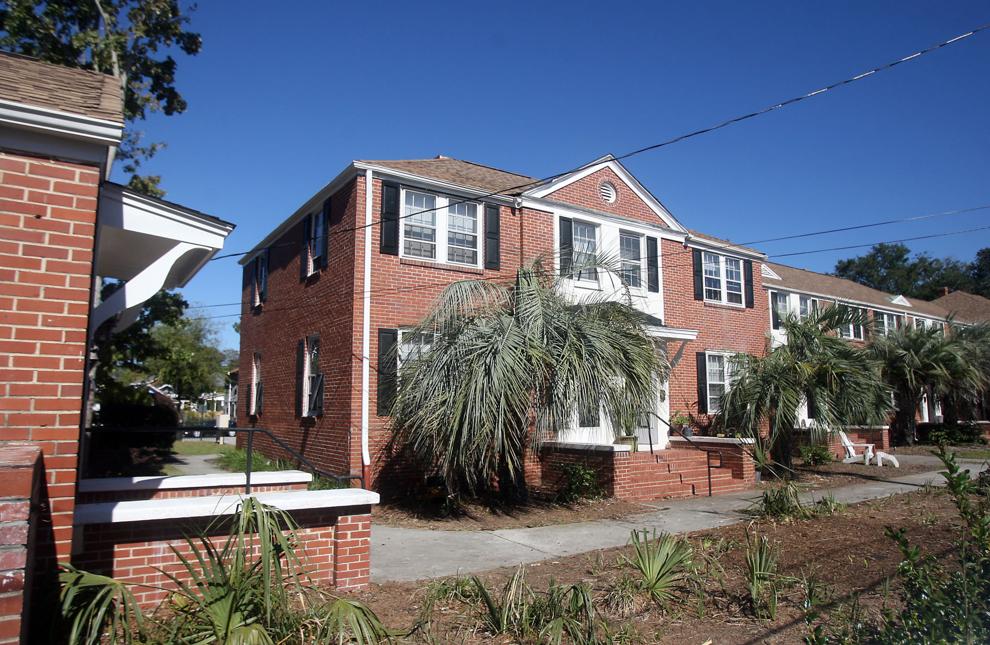 Attempts to change that dynamic has been met with fierce resistance in some communities.
After a backlash from residents, James Island leaders this year halted new apartment projects for six months to slow down growth, and City Council is now poised to reduce density and height limits on commercial Folly Road. In Mount Pleasant, where the population has tripled in 16 years, Town Council enacted a two-year moratorium on new apartments and scuttled a program that encouraged developers to build affordable housing. Containing growth has also become a central election issue in Summerville, where the population has nearly doubled in the past two decades.
Stockton Williams, executive director of the Urban Land Institute's Terwilliger Center for Housing, said residents have legitimate fears about growth leading to more traffic and crowded schools. But blocking new developments drives up housing costs when the supply is low, making the area even less affordable, he said.
"A big, principle driver of the housing supply shortage is the resistance at the local level — the neighborhood level — to virtually any type of new housing development," Williams said.
Mapp said discouraging anything but single-family homes tells prospective buyers and renters, "We don't know where you're going to live, but you're just not going to live here."
Williams and other researchers say it might be time to give states a larger role in planning for growth and encouraging cities to adopt policies that allow more affordable housing where needed.
Connecticut and Massachusetts, for instance, offer grants to cities that create mixed-income housing districts near jobs and infrastructure.
State Sen. Marlon Kimpson, D-Charleston, wants to try something similar here. He is pushing a bill that would allow local governments to require developers to include some affordable homes or apartments in their projects.
Steps forward
Mount Pleasant and Charleston are looking for other ways to address the problem.
After a task force found that less than a third of the town's workers can afford to live there, Mount Pleasant brought on a part-time staffer to study potential solutions. Creating a nonprofit organization to address affordable housing is one possibility, Assistant Town Administrator Christiane Farrell said.
In Charleston, officials have targeted areas on the Upper Peninsula where apartment developers can build more units if they agree to offer lower rents in 20 percent of their units for 25 years.
Two apartment complexes — Elan Midtown and East Central Lofts — have come on board, with 41 workforce units combined. City officials said the units are usually full, but the two complexes didn't respond to calls or emails from The Post and Courier to provide further details.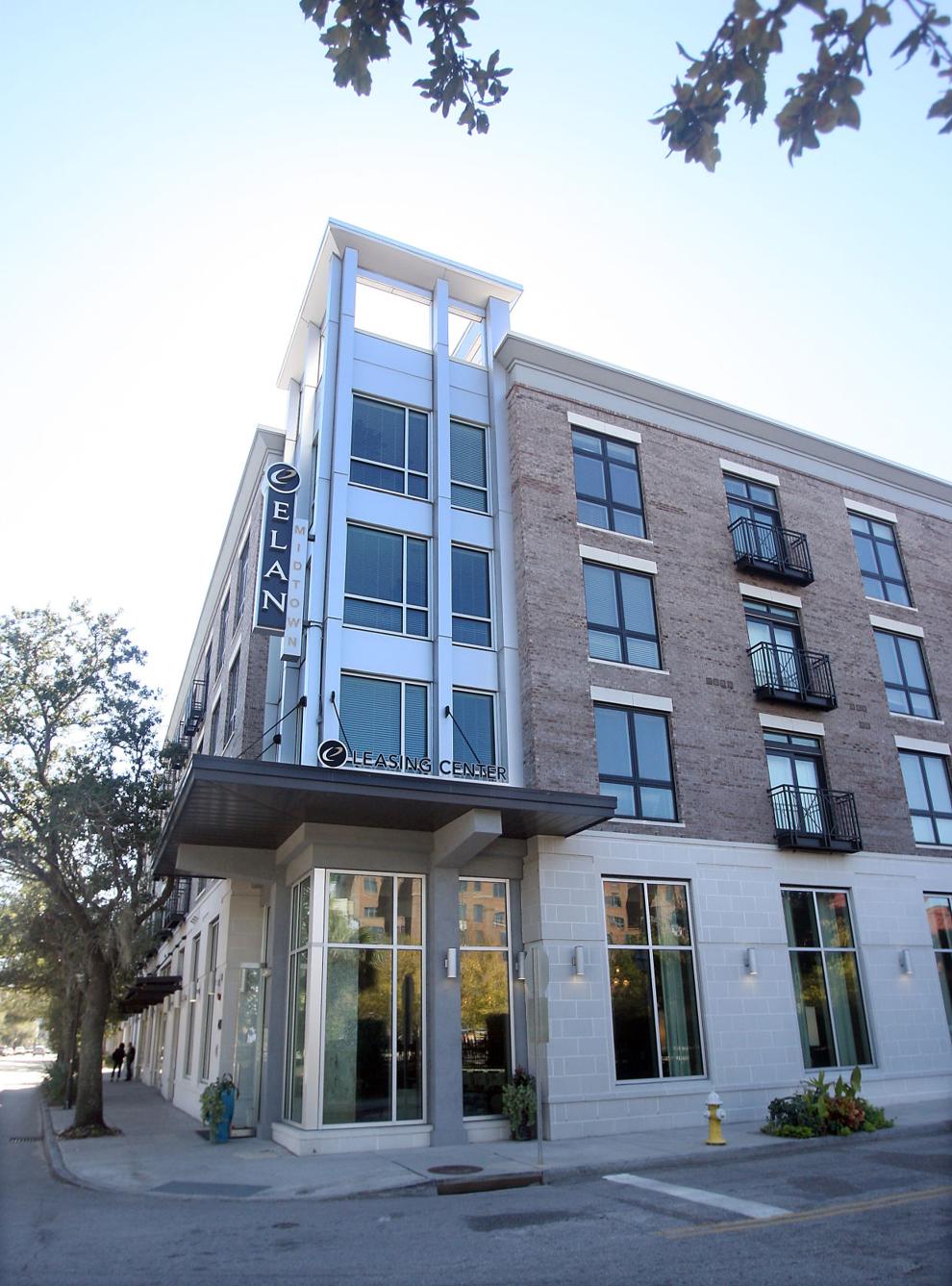 At Elan Midtown, even the lower rents end up costing more than $1,000 with trash and sewer fees. In East Central Lofts, a 264-square-foot workforce unit is $818. That's smaller than a typical shipping container.
Another 360 workforce housing units are planned in other apartment complexes. But some, including City Councilman Mike Seekings, doubt the program will make a great difference.
"That's just not a zoning scheme and development plan that gives us real relief in a critical issue," Seekings said.  
The program allows developers to opt out of creating workforce units by paying a sliding fee, which helps fund the city's affordable housing programs. Only one has done so to date.
Still, that fund could get a big boost Tuesday if voters approve a ballot measure allowing the city to borrow $20 million to help build more than 800 affordable housing units across Charleston. 
For residents like Anna Wegscheid, the help can't come soon enough. The 27-year-old mall worker struggles to pay her student loans and rent for a shared apartment in West Ashley.
"I like this city, but it's definitely more of a struggle to pay for things than it was in Atlanta, where I came from," she said. "I'll probably have to move away."