Charleston Police Chief Luther Reynolds said Monday he is "deeply disappointed" in his department's handling of a man's drunken driving arrest last year after it recently came to light that an officer refused to get medical treatment for the driver. The driver died four days later of internal injuries.
Reynolds promised change, saying his department will immediately conduct an audit of its body camera program after learning that footage showing field sobriety tests and other interactions leading up to the man's arrest in August was mislabeled and deleted.
"I am very unhappy with our performance ... and I think there's a lot of things that need to occur so that we don't have a similar outcome in the future," Reynolds said.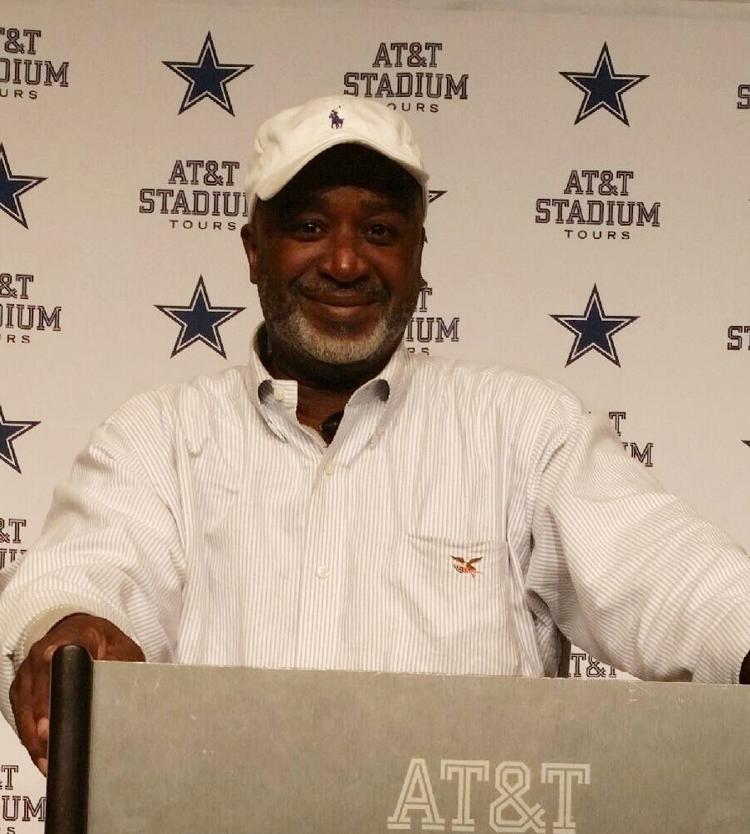 His comments came after the family of the driver, 58-year-old Nathaniel Rhodes, and their attorneys held a news conference Monday alleging that police and EMTs prioritized a breath test in the DUI case instead of providing timely medical care to a suffering Rhodes.
At the scene of the wreck, an officer signed a form refusing treatment for Rhodes — a decision that has drawn criticism from both the Rhodes family and the police chief. The officer then led Rhodes through a series of field sobriety tests.
Rhodes was then taken to the department's headquarters for a breath test. There, Rhodes sat "slowly dying" as he suffered from a lacerated liver and at least eight broken ribs, said Justin Bamberg, an attorney for the family and a state lawmaker.
Rhodes was eventually transported to Medical University Hospital, where he died four days later from complications of blunt force trauma to the abdomen.
"We believe that the delay in getting him to emergency medical care to be examined definitely made a difference in that had they got him there he would still be here today," Bamberg said. 
At this time, the Rhodes family has not filed civil action in the case. 
Charleston police officials said they were collecting information for a media request in the case last week when they came across a Charleston County EMS document showing that Officer Paul Kelly refused hospital transport for Rhodes. Kelly signed his own name on the document in the space designated for a "patient or guardian." Rhodes did not sign the form. 
The department on Friday called in the State Law Enforcement Division to investigate potential misconduct.
Kelly, who Reynolds said has worked for the department for about five years, was placed on paid administrative leave pending the investigation.
The Charleston County Sheriff's Office said it will also conduct an internal investigation into the actions of personnel with Charleston County EMS.
Reynolds said Monday he didn't know why Kelly signed the form on Rhodes' behalf, adding that officers neither have the authority nor the expertise to make decisions about a person's medical care other than providing an initial assessment at a scene. 
"They don't have authority to grab somebody and take them to jail if they require treatment, as this individual clearly did," Reynolds said. "Mr. Rhodes clearly was in distress and ... had serious injuries that needed significant medical attention, all of which we are not skilled, trained, equipped or able to provide."
Kelly responded shortly after 5 p.m. Aug. 12 after Rhodes was involved in a two-vehicle crash at the Septima P. Clark Parkway and Coming Street in downtown Charleston. He found Rhodes lying on a stretcher in an ambulance. 
Kelly wrote in an incident report that EMS told him that Rhodes didn't need to remain in the stretcher — that he was "only being transported for evaluation" and that they were unaware of him requiring medical treatment. 
Kelly said he asked Rhodes to perform field sobriety tests because he found an open wine bottle in his Chevrolet Uplander.
Rhodes was then arrested and transported to police headquarters. When entering the station, he fell to the ground, police said. But before EMTs arrived to further examine Rhodes, he was brought to a room where police administered a breath test, according to video footage provided by Bamberg.
"You can tell me you're not drunk, (and) this is your chance to prove it," a police officer says to Rhodes in the footage.
The video shows Rhodes wheezing as police try to get information from him. He slouches in his chair and struggles to keep his head up.
Two paramedics arrive to further assess Rhodes, who says he's unsure whether he needs to be taken to a hospital. An EMT asks a police officer in the room whether Rhodes should be transported. The officer replies that they would like to complete the tests ahead of him being taken to a hospital.
Rhodes complains of "super pain."
One of the paramedics can be seen looking into the video monitor and saying how "good" he looks on camera — all the while Rhodes sits slouched in his chair, breathing heavily.
Rhodes' widow, Annette Rhodes, and 28-year-old daughter Megan Johnson wept as attorneys showed the footage at the news conference. Johnson said her family is seeking change and answers. 
Among the steps for immediate action, Reynolds said, will be an internal audit of the department's body camera practices. 
No video of Rhodes' field sobriety tests exists because it was mislabeled and automatically deleted once a 30-day retention period elapsed. Reynolds said he is considering a 180-day retention period. 
Reynolds said the department will also redo training on body camera practices. Kelly would have labeled the video of Rhodes, which should have been marked in the department's system as a collision. Labeling the video correctly would have ensured that it would have been saved until the adjudication of a criminal case and any ensuing appeals and civil litigation. 
Reynolds said there's a lot to be examined in Rhodes' case, including the professionalism of those shown in the video at the department, the way Rhodes was treated and the lack of urgency. 
Annette Rhodes said it's an "every day fight" to try to move forward after the loss of her husband. She and her loved ones are relying on God. 
"But it's hard, it really is, because I never thought today I would be facing something like this," she said.