Charleston's police chief announced May 17 that he would enter hospice care amid a yearslong battle with a rare and lethal cancer.
Luther Reynolds has led the state's largest municipal police force for five years even after losing his leg to the sarcoma in 2022.
In a letter to city residents, Reynolds wrote: "After speaking with my doctors and praying for God's guidance and grace, Caroline (Reynolds' wife) and I have decided that the time has come for me to end my cancer treatments and enter hospice care."
He thanked the city and its residents for their support since his diagnosis in late 2021, and in his tenure as police chief.
"Now, as I set out on the final journey that God has planned for me, I'm thankful that I will be able to spend these days in the city I've come to love, surrounded by family and friends," Reynolds continued in his letter to the city. "It is the last great gift in a life that's been full of them."
Charleston City Councilman and Public Safety Committee Chairman Peter Shahid helped lead the process to hire Reynolds after former Chief Greg Mullen retired in 2017.
"Luther immediately stuck out like a shining light," Shahid said in a phone interview May 17 after Reynolds' announcement. 
Reynolds was sworn in as chief in April 2018 after a nearly 30-year career with the Montgomery County Police Department in Maryland. He joined the force there in 1988 and worked his way through the ranks from patrol officer up to assistant chief.
Over the years, Shahid and Reynolds worked closely together and developed a friendship. The councilman called their time working together "an honor."
"He is a man of faith, he is committed to his family and his community and he has a genuine love for the people of Charleston," Shahid said.
When the city commissioned a racial bias audit of the Police Department, Shahid said Reynolds was open to the feedback, made sure the department cooperated with the process and worked to implement the resulting recommendations.
"I think that speaks very highly of a man who is willing to embrace change and make sure that our citizens are safe and that we have a department that is doing their job and being fair to everybody," Shahid said.
Reynolds spent most of his law enforcement career near Baltimore, where he worked the riots that engulfed that city in 2015 after Freddie Gray died in police custody. He saw officers pelted with concrete and buildings torched by protesters. Similar violence flared in 2017 when he worked the inauguration of President Donald Trump in Washington, D.C.
Shahid was in contact with Reynolds when unrest in downtown Charleston in May 2020 turned riotous, and said the chief was actively making on-the-spot command decisions. In its aftermath, Reynolds was quick to blame outsiders for the violence. But jail records later indicated the majority of those arrested hailed from the Charleston region. 
Many residents and business owners were upset by the damage the city sustained, saying officers didn't do enough quell the uprisings. Reynolds met with them to gather feedback.
"He listened to the citizens and their complaints and he never got angry," he said.
Shahid said that process made Reynolds a better chief.
"He is intelligent and open-minded but at the same time he was going to make sure that people who committed crimes were investigated and punished, but fairly," Shahid said.
Councilman Robert Mitchell, who represents the East Side and also serves on the Public Safety Committee, said he always found Reynolds to be responsive and helpful as a chief.
"I worked with him a lot, and I used to call him concerning issues in the community and he was always there to listen and try to get things done," Mitchell said. "I really have a lot of respect for him."
Following a late-night shooting that injured 10 people on Memorial Day 2022, Reynolds again faced criticism for the department's response. East Side residents who attended a news conference the next day said they contacted authorities about the party well before shots were fired. It was the third unauthorized event held on the block in the span of about a month
"We need to do better," Reynolds acknowledged at the time.
An after-action report revealed a lack of clear expectations and communication throughout the ranks affected officers' response.
Mitchell said he knows that Reynolds has a love for the city and he hopes that the city can show him that love back.
"The only thing we have is praying for the family and doing whatever we can do as a city to help them," he said.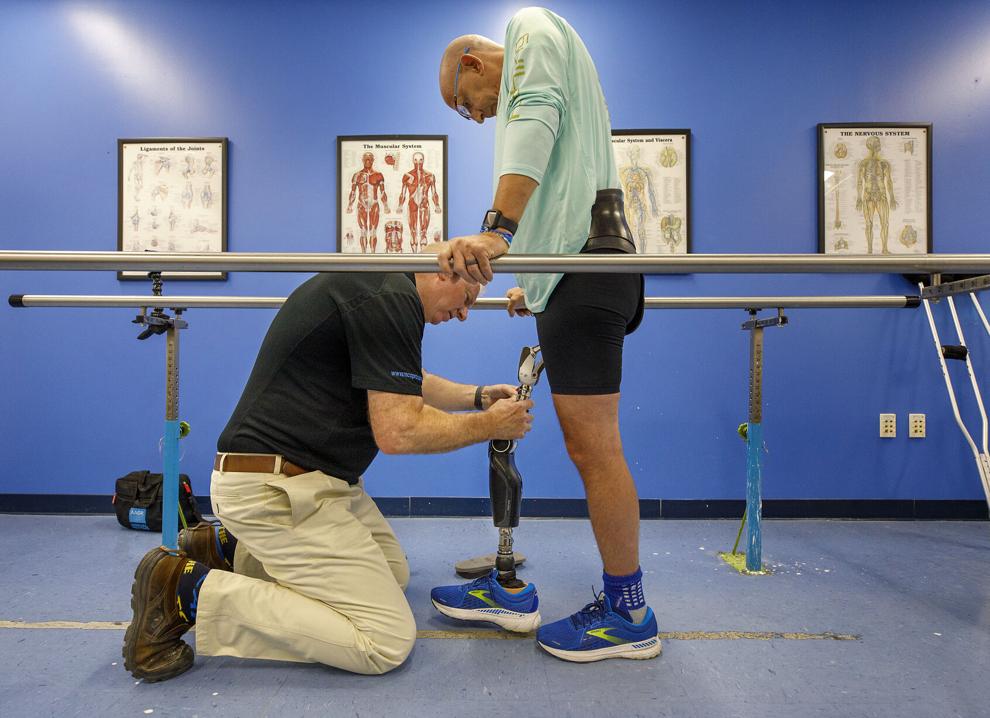 Councilman Jason Sakran, who represents parts of the upper peninsula and West Ashley, reacted to the chief's announcement on Twitter: "It's been an honor working with Chief Reynolds. He has led this department with integrity and honesty, in particular during this difficult time as a law enforcement professional. Please keep his family in your prayers during this time."
Councilman Stephen Bowden, who represents outer West Ashley, called Reynolds "a good man who has led CPD admirably during a difficult period for his profession, our community, and our country" on Twitter.
"Please join me in praying for him, his loved ones, and the men and women of CPD during this difficult time," Bowden tweeted.
Jerome Harris, a member of the Charleston Citizen Police Advisory Council, said he is keeping Reynolds in his prayers.
"He has been committed to public safety of the highest quality," he said.
Reynolds was well-respected among his counterparts at law enforcement agencies across the region.
"He is a consummate professional," Mount Pleasant Police Chief Mark Arnold said. "I will miss working with him a great deal."
Recently installed North Charleston Police Chief Greg Gomes called Reynolds "a great leader, humanitarian and an outstanding law enforcement partner."
Charleston County Sheriff Kristin Graziano said Reynolds was "a good sounding board" when she came into the office in 2020. When she'd come to him with an idea, he'd up it, she said, asking why not take it a step further.
"He's not afraid to have those tough conversations about change," she said. "He's just one of those people, super positive, very open-minded, that you don't see in this line of work. He can see everybody's perspective, not just his own, and that's what he's taught me, to look at the way other people see things."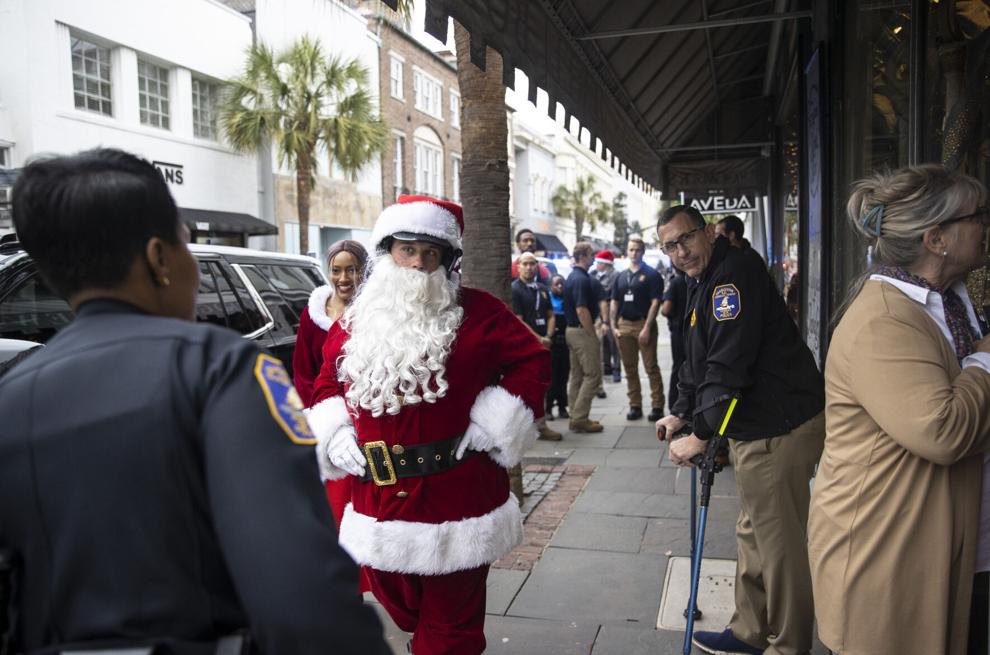 She applauded his decision calling it "brave" to have been so public with his decision, as he's been throughout his illness. 
He has a strong support system, through his law enforcement connections, and his family, Graziano said. Caroline Reynolds is formidable, in her own right, she added.
"She is his protector," the sheriff said. "She's had a tough time, but she's a tough woman. "
City spokesman Jack O'Toole said that after speaking with Reynolds, Mayor John Tecklenburg asked the department's three deputy chiefs to temporarily lead the police force, which they did during an earlier absence when Reynolds was first going through cancer treatments.
"Luther Reynolds may well be the finest, bravest man I've ever known, and I love him like a brother. I ask our citizens to join me in keeping him and his beautiful family in our hearts and prayers throughout this difficult time," Tecklenburg said in an email.
The city's next police chief will be selected from within the ranks of the department or through a nationwide search, but the city hasn't decided which route the search will take.