After years of mounting concerns and pedestrian deaths, Charleston city officials have unveiled a series of improvements they say will increase safety on a major thoroughfare: the Septima P. Clark Parkway. 
The parkway's intersection with Coming Street in particular has seen at least four pedestrian deaths since 2012, drawing ire from critics who say its poor design doesn't give people enough time to safely cross the street. City officials said on Tuesday that crews had installed new pedestrian signals, put up signage and improved access to a nearby pedestrian bridge — changes they say are the first steps toward a safer Crosstown, as the parkway is commonly known. 
"Safety of all modes of transportation has to be a priority," said Keith Benjamin, director of the city's Department of Traffic and Transportation. "I feel that it's my responsibility, and the city's, that people feel safe."
The improvements are as follows:
Two-stage crossing signals at the Coming Street intersection that instruct pedestrians crossing the Crosstown to walk to the median and wait for the next "walk" signal before continuing to the other side.
Advanced walk signals at the Crosstown's intersections with Ashley Avenue and President Street gives pedestrians several seconds head start to cross the roadway before a green light is given to parallel vehicle traffic.
"No turn on red" signs have also been put up at the Ashley and President intersections to increase pedestrian safety.
New signs direct walkers, runners and bicyclists to a pedestrian bridge on Todd Street.
A new pedestrian bridge access point allows access from the Crosstown.
Officials also stated that traffic signals at all Crosstown intersections between Lockwood Drive and Coming have been retimed as part of a city-wide signal retiming effort over the last year. 
Signals at East Bay Street and Morrison Drive, as well as on President Street, Courtenay Drive, Folly Road, Maybank Highway, Savannah Highway, Old Towne Road and Sam Rittenberg Boulevard, and various intersections on Johns Island have also been retimed.  
But for some, the changes are too little, too late.
Lynnette Ranz's daughter Lindsey was 21 years old when she was fatally struck by a pick-up truck while jogging at the Crosstown and Coming in January 2014. Ranz was the second College of Charleston student killed at the intersection in a span of two weeks.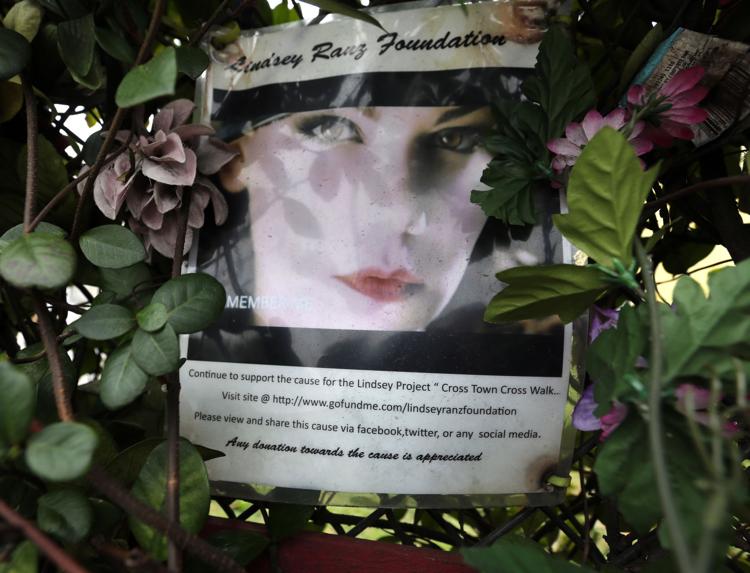 Her death prompted a study on whether a pedestrian bridge was possible at the intersection. The study fell short of such action, instead recommending improved caution signs and modernizing the decades-old pedestrian bridge near the Rutledge Avenue intersection.
These changes, Ranz said, fall short of making the area truly safe.
"It's the entrance to the interstate," she said. "People are flying through there. They're not slowing down or even wanting to stop. There's nowhere for police to do enforcement."
Ranz said she will grieve her daughter's death for the rest of her life, but is dedicated to working with city and state officials to make sure safety improvements are put in place. 
The changes announced on Tuesday, she said, are a start but more needs to be done. 
Benjamin said the city is dedicated to continuing improvements to the roadway and that the newly-implemented signals and signage are only the first steps in an ongoing effort. 
Other potential changes, like converting Line Street into a two-way road, are being explored, he said. 
"These are not the only solutions," Benjamin said. "We have to acknowledge where we're missing the ball."