An 11-year-old Danish girl taking an evening stroll on the sidewalk with her parents Monday night was fatally struck by an SUV being driven by an intoxicated man, Charleston police said.
The family was visiting from Middelfart, Denmark, and had arrived in the Holy City last weekend.
The girl, Selma Akguel, died of her injuries early Tuesday at Medical University Hospital, the Charleston County Coroner's Office said.
Jeffrey William Wakefield, 30, of Dogwood Road in West Ashley was arrested shortly after the crash near a popular downtown park south of Calhoun Street. He faces charges of reckless homicide and felony driving under the influence resulting in death. The DUI count carries up to 25 years in prison.
He was denied bail and remained Tuesday at the Charleston County jail.
Police said Wakefield "showed signs of impairment" and failed a field sobriety test. The authorities also took samples of his breath and his blood, but they would not say whether he was suspected of being drunk.
Arrests on DUI-related charges in the city have risen in recent years, Charleston Police Department statistics showed. After 279 people were arrested in 2015, 292 were jailed in 2016 and 345 last year.
But so far this year, 125 arrests have been made, putting 2018 on a slower pace than the past three years.
Police Chief Luther Reynolds promised on Tuesday a renewed focus on efforts to target impaired drivers through education, enforcement and traffic engineering. He and other officials gathered in front of Colonial Lake and said the girl's death had shaken the community. 
Reynolds expressed "outrage for this senseless and tragic loss of life in our great city."
"This was preventable and never should have happened," he said. "I am very angry. ... I and members of our community are disgusted. This hurts all of us."
Wakefield had one prior arrest in South Carolina: a misdemeanor prostitution charge in Columbia in September 2016, state records showed. It wasn't clear whether that case had been resolved. A police investigator said during a court hearing that Wakefield also has an "extensive driving history" in Georgia.
Before 9 p.m. Monday, police said, he was southbound on Rutledge Avenue when his SUV went through an intersection just south of Calhoun Street, jumped the sidewalk and hit the girl as she walked. The area is close to Charleston's busy hospital district, which includes the Medical University of South Carolina and Roper Hospital.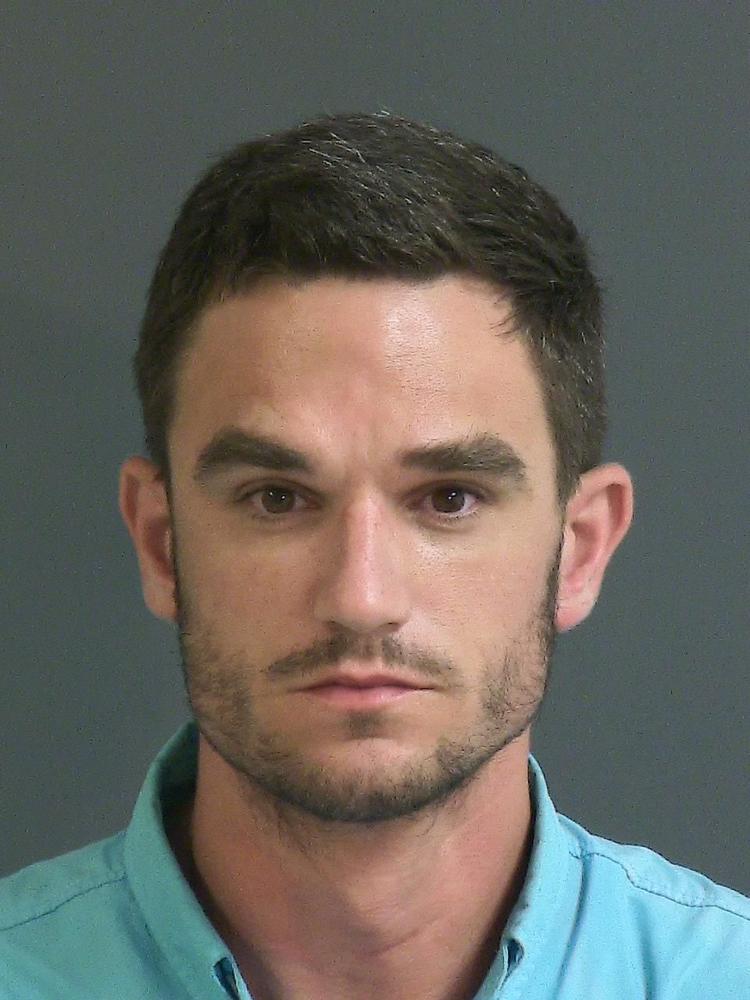 The SUV traveled through Cannon Park and stopped only after hitting a tree, Reynolds said, raising his voice as he and other officials gave impassioned statements during the news conference.
Mayor John Tecklenburg said he was disturbed by the parents' loss in a community where his own children once played. 
"Folks, we've got to put a stop to this," he said. "Save our children."
Before the fatal crash and about a half-mile away, police said Wakefield's SUV hit an unoccupied parked car near Rutledge Avenue and Morris Street, then left the scene.
Adam Sumner, who lives on Ashley Avenue across from the site of the fatal crash, said he had just stepped out of his home when the SUV jumped the curb, darted across the grass of Cannon Park and slammed into the tree.
"I heard the bang," Sumner said. "I heard the screams."
Sumner rushed toward the damaged SUV, its airbags deployed. At first, he didn't see the girl.
The driver was still inside.
"Did I hit that girl?" the man asked, according to Sumner. "Did I hit that girl?"
The driver exited through one of the back doors, Sumner said. The girl lay about 30 yards from where the vehicle stopped, he estimated.
"Had this driver not struck a tree," Reynolds, the police chief, said during the news conference, "I'm not sure he would've ever stopped."
Gregory Yee contributed to this report.