The case against a man accused of shooting a Charleston police officer has lingered in court for five years.
Mark Lorenzo Blake Jr., 32, has filed his own motions, has appealed a judge's refusal to toss out his charges and has gone through at least three lawyers before deciding to represent himself.
His prosecution in the attempted murder of Cory Goldstein, the patrolman who survived five gunshot wounds, is older than 99.7 percent of more than 5,500 pending cases in Charleston County's highest criminal court, a docket shows.
But the case that helped propel a change in South Carolina bail procedures might finally see its closing chapter. Blake's trial is set to begin Monday in downtown Charleston, offering the officer who went on to join the federal law enforcement ranks a chance to move past a confrontation that could have killed him.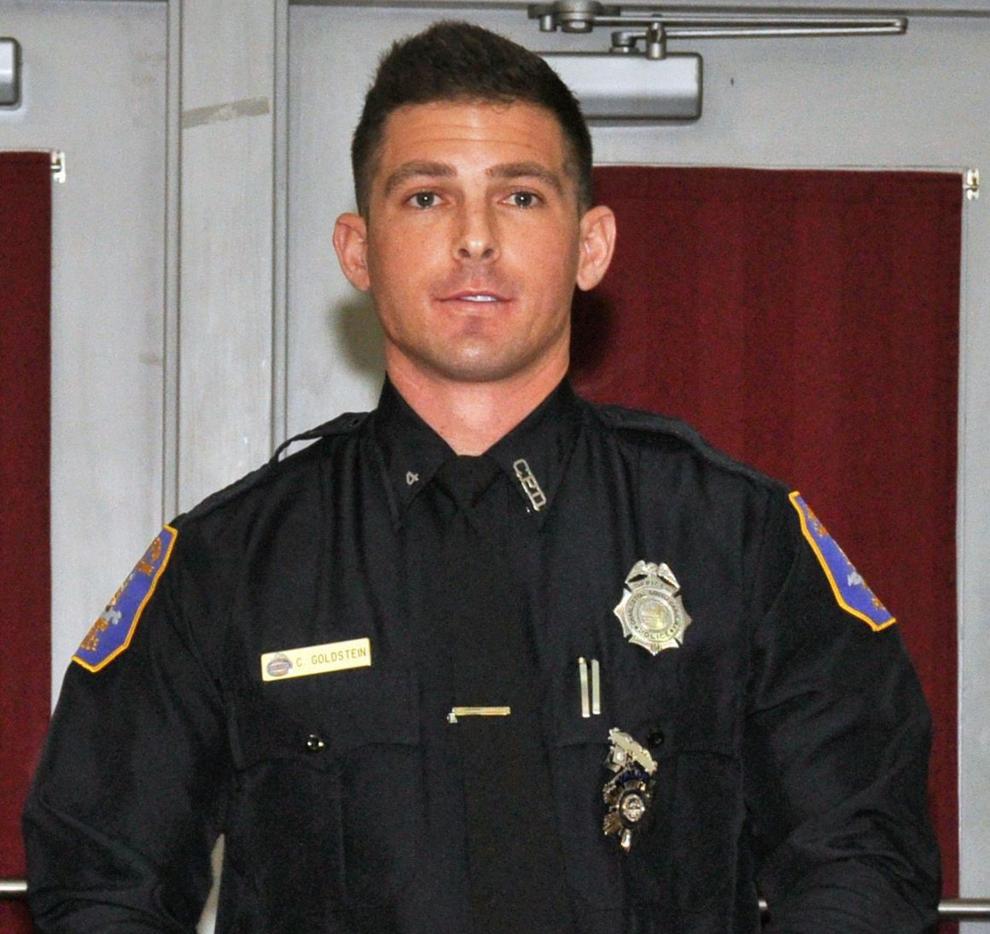 "It's not dictating his life," Goldstein's attorney, Frank McCann of Charleston, said. "But he wants (Blake) prosecuted. ... The prosecution is long overdue."
The delays have also given prosecutors time to make moves necessary to imprison Blake for life if he's convicted. Though his charge carries a maximum of 30 years behind bars, his violent past and the convictions it prompted as he awaited trial could send him away forever.
'Finally,' a trial
The ordeal started when Blake was driving a Hyundai rental car whose darkly tinted windows and North Carolina license plate caught Goldstein's eyes during a March 30, 2013, patrol through West Ashley, authorities said. Goldstein, who had been with the Charleston Police Department for a year, trailed the sedan.
Goldstein reported later that the car ran stop signs and cut through parking spaces near the Citadel Mall. The officer flipped on his blue lights.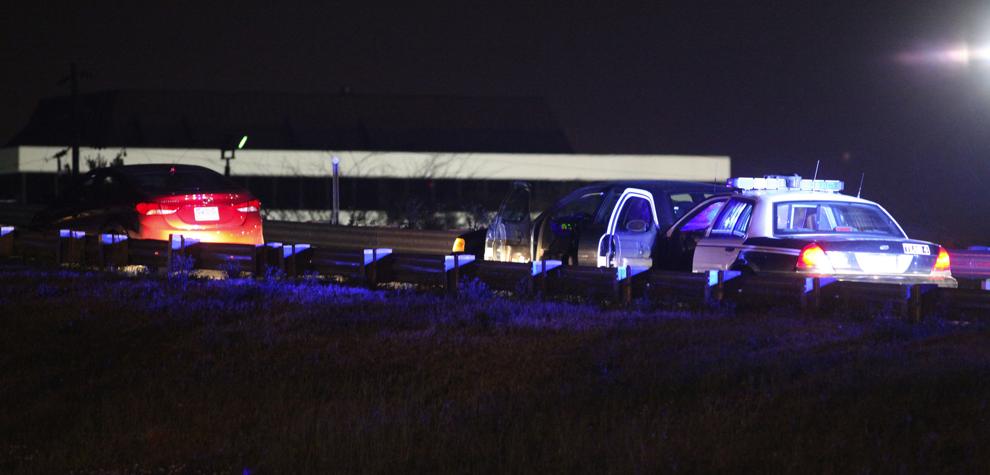 The Hyundai stopped at first, then sped off and ran a red light, the police said. It crashed into a barrier along a Savannah Highway entrance ramp to Interstate 526.
The driver ran, and Goldstein chased him. Behind a Comfort Suites hotel on Sam Rittenberg Boulevard, investigators said Blake turned and fired a .40-caliber Glock.
Bullets hit the officer in a leg, hand, arm and his chest. His ballistic vest likely spared his life.
He shot back.
Blake was wounded but also survived.
Through attorneys who spoke for him during court proceedings, Blake has questioned the officer's initial reasons for following him.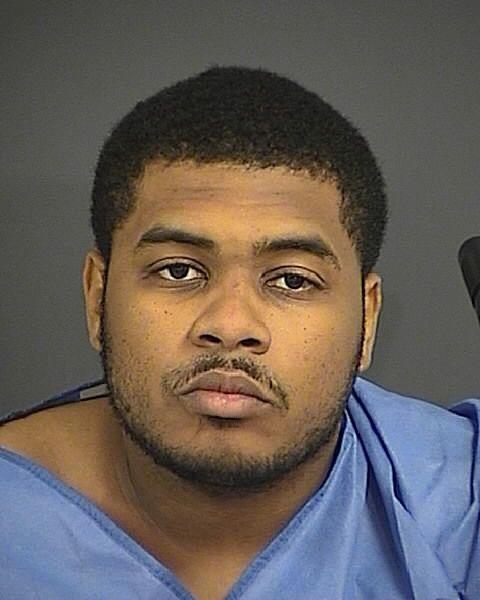 But Blake's differences with his lawyers have tied up the prosecution.
One of his earliest attorneys, Eduardo Curry of North Charleston, indicated in 2014 that Blake lacked "confidence" in the lawyer and filed a grievance over his handling of the case. Two years later, Blake voiced a similar complaint about his new attorney, William Runyon of West Ashley. Blake started to represent himself.
Prosecutors' attempts to resolve the case before trial — and likely spare Blake a longer prison term — have failed. He said in court documents that he had "unambiguously declared" from the beginning that he wouldn't plead guilty.
In handwritten filings, he asked for a speedy trial. When a judge rejected his request for his charges to be dismissed altogether, he filed an appeal that also failed. He has blamed prosecutors for "unreasonable and deliberate" delays. At one point, he noted, Goldstein was unavailable to testify because of law enforcement training.
Blake said last year that he "has always been more than willing to proceed" with a trial. A month later, he asked for a postponement and got one.
Ninth Circuit Solicitor Scarlett Wilson, whose office is prosecuting Blake, declined to discuss the delays until after the proceeding.
"We do expect this trial to finally go forward," she said.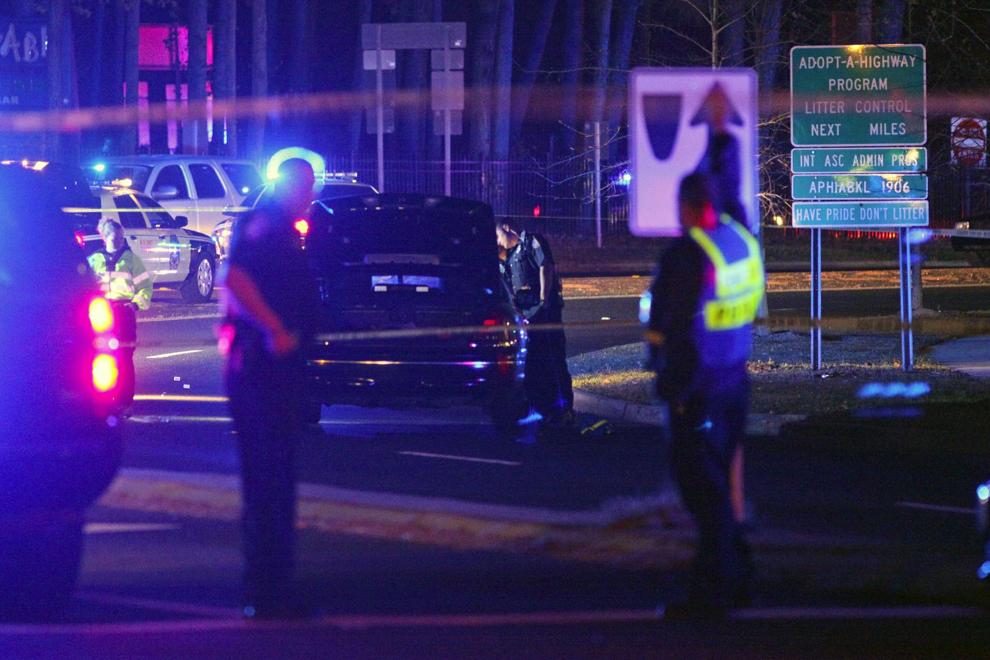 Third strike?
Through the delays, Wilson's office managed to win convictions against Blake on two serious drug crimes stemming from arrests before the shooting.
When Goldstein stopped him, Blake had been free on bail on drug charges — sparking further discussion after the shooting about South Carolina's bail process for repeat offenders. The law was eventually changed, requiring bond hearings to take place in circuit court for people who are already out on bail in a violent crime when they get arrested on another violent offense.
While awaiting trial, Blake was convicted in June 2016 of second-offense possession with intent to distribute heroin; he was sentenced to 12 years in prison. Two months later, he was convicted of third-offense cocaine trafficking and given 25 years behind bars.
Getting two serious convictions on his record will allow Managing Assistant Solicitor Stephanie Linder to pursue Blake's life imprisonment for Goldstein's shooting — a sentencing law known as the "three strikes" rule.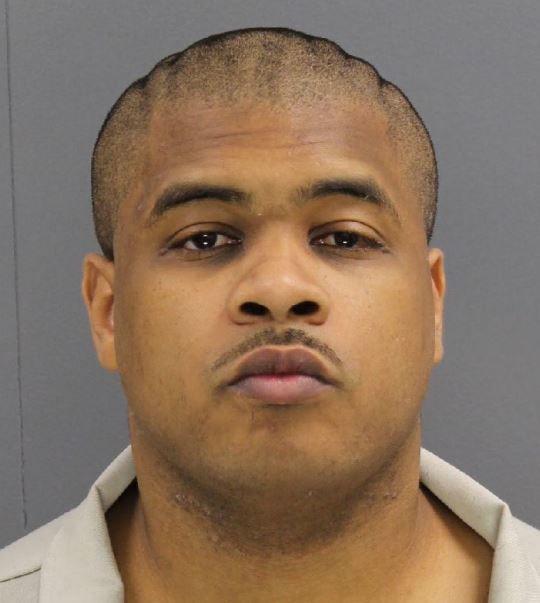 Shortly after his second conviction, Blake was handed a notice of the prosecutor's intent to seek a lifetime term. He refused to sign it.
With his court date approaching, Blake has filed more attempts to get the case dismissed, further delayed or moved to a different county. They haven't succeeded.
Because he will be acting as his own lawyer when he steps into the downtown courthouse, he will have a chance to make his own arguments and question witnesses, including Goldstein. Assistant Public Defender Jason King is expected to be there to offer legal advice if Blake wants it. King declined to comment.
Goldstein was 23 at the time of the shooting. He recovered and returned to the police force but left the next year. He's in his late 20s now and works in another state as an agent for the U.S. Bureau of Alcohol, Tobacco, Firearms and Explosives, his attorney said.
Goldstein has never complained about the time it has taken for Blake to face trial, McCann said.
"He just feels lucky to be alive," he said.