NORTH CHARLESTON — Christy Mills hoisted boxes and bags from the trunk of her car and lugged them into her new apartment in January.
"I can breathe a little bit," the divorced mother said after living with friends for the past six months.
Mills wasn't living in a tent, but she was experiencing something called "situational homelessness," where a person is not living outside but is close to being on the street. Shelters to Shutters, a new nonprofit in Charleston, along with a Lowcountry apartment group and a multifamily complex owner, helped her land a new home and a new job.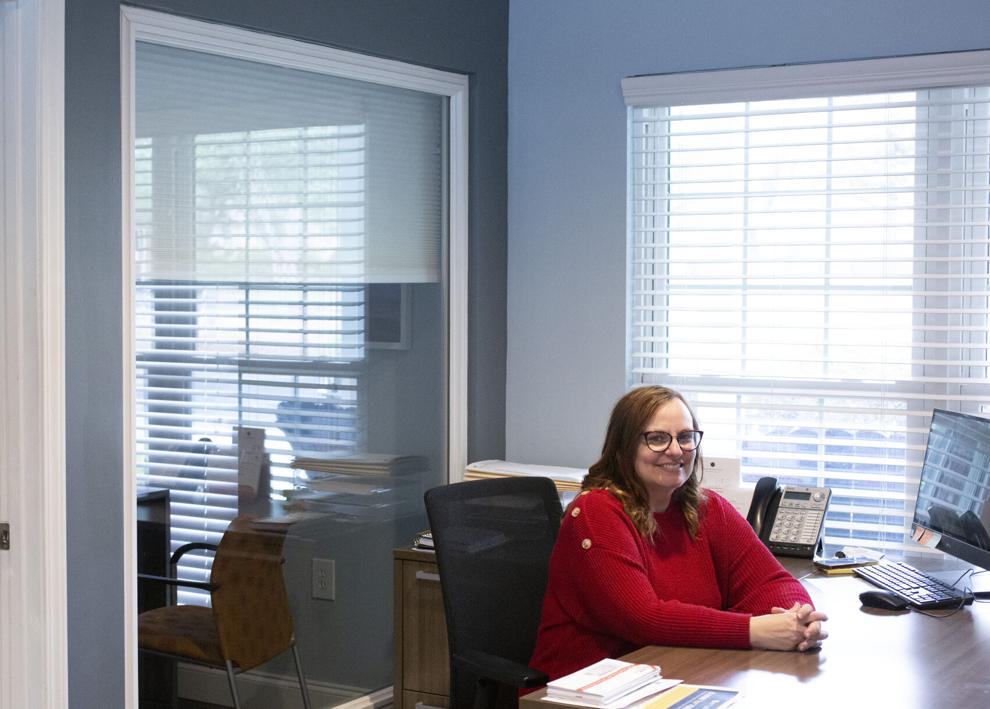 Mills' misery started in September 2021 when the 45-year-old lost her medical billing job after another company bought out the one she worked for.
Living in an apartment with four children, she knew she had to find work. Mills decided to become an insurance agent, earning a salary based solely on commission of sales.
"It was horrible," Mills recalled. "I didn't know anything about insurance, and I wasn't making any money."
The six-month stint ended last March, and Mills resorted to deliveries for restaurants and grocery stores. She made partial payments on her $2,000-a-month rental agreement, but fell behind considerably from April through June.
"It got to the point where I couldn't afford the apartment anymore," Mills said. "I either had to voluntarily vacate or be evicted."
She moved out and moved in with a family in Hanahan who have two children and live in a four-bedroom house. Two of her teenage children came with her. Her youngest child, a 12-year-old boy, went to live with his father in Berkeley County. Her daughter, 17, moved in with an older sibling from Mills' previous marriage.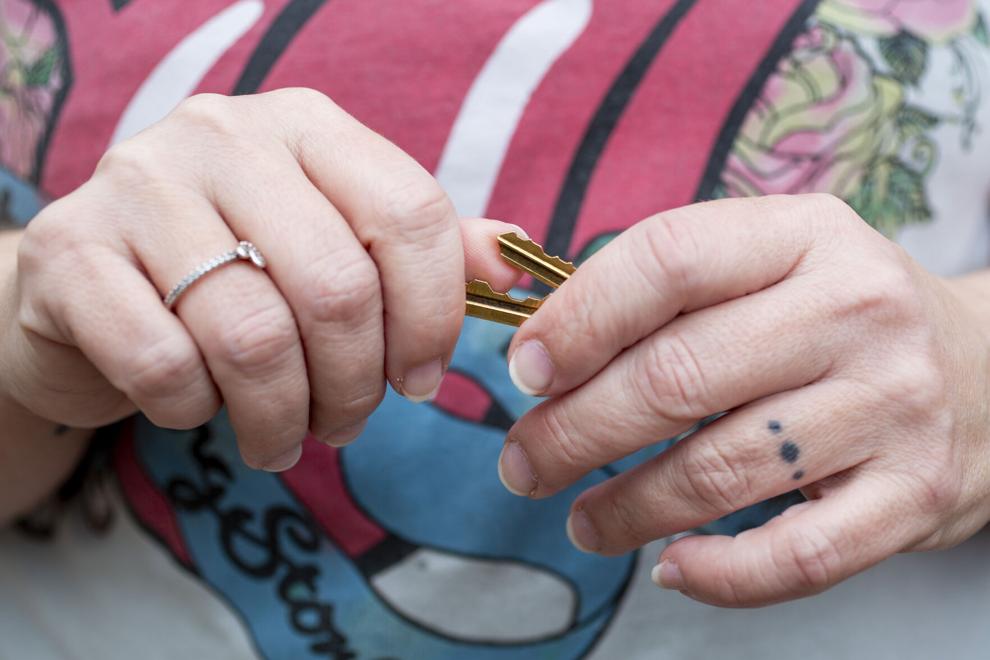 Not wanting to be a burden any longer for the family that took her in, last fall Mills turned to the internet, searching for places that helped people who don't have their own homes.
She came across one and left a voice message. She then got a call from Shelters to Shutters, a new Charleston nonprofit. It helps people such as Mills who are experiencing situational homelessness.
The agency, in partnership with the Charleston Apartment Association, tries to find jobs for people with skills in leasing, maintenance or groundskeeping through the Lowcountry's multifamily community of more than 65,000 units, Susan Burke, president of the apartment group, said.
Those who qualify can earn a salary and live on site at a discounted rate. Leasing agents also can earn a commission on new rental contracts.
Mills filled out an application for help through Shelters to Shutters in October, went through the interview process and landed a leasing job in December at a 216-unit North Charleston apartment complex.
"We like to put them in something that's sustainable," Daniel Stern, executive director of Shelters to Shutters, said.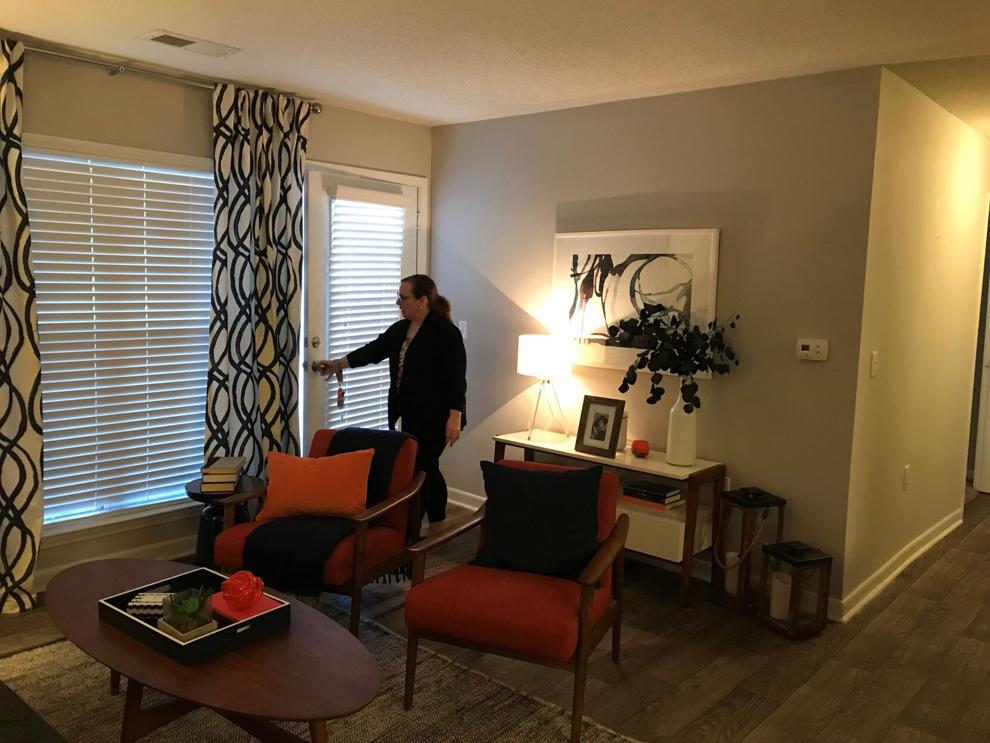 The nonprofit soon will offer a pilot training program for qualified applicants to boost their skill level. It lasts about three weeks for prospective maintenance technicians and seven to 10 days for potential leasing agents.
Mills enjoys her new job.
The new chapter in Mills' life also comes with a past burden. The debt from her former unit still existed, and a repayment arrangement had to be made before she could land the new job or move. 
Mills believes she is capable of meeting her obligations and is thankful to Shelters to Shutters, the Charleston Apartment Association and Virginia-based Kettler, which owns the Jamison Park Apartments in North Charleston where she works, for helping to provide work and a place to live for herself and her children.
"I'm happy and nervous at the same time about whether I can handle it," she said of the apartment and past obligations as she placed bins inside the carpeted bedroom of her new apartment. "But this opportunity has helped me see the light at the end of the tunnel."
Apartment complex owner Kettler said the company is happy to be working with Shelters to Shutters to provide opportunities for individuals to succeed.
Shelters to Shutters, which has other programs in Atlanta, Charlotte, Houston, Nashville, Orlando, Phoenix and Washington, D.C., launched in Charleston this past June.
So far, the nonprofit has placed three people in apartment jobs with more than a dozen others in training programs, though one of the placements did not work out.
"We don't bat a thousand," Stern said. "It's up to the applicants to want to make it work. Ninety percent of participants don't go back to homeless services."