A Charleston delegation soon will travel to an even lower-lying coastal region to absorb lessons about dealing with floodwaters.
Mayor John Tecklenburg and 10 others from his staff and the private sector will spend six days in the Netherlands to tour some of the creative solutions the water-threatened nation has used to address flooding from coastal storms, swollen rivers and rising seas.
The trip will cost taxpayers about $14,000 and should provide key insights as the city grapples with what Tecklenburg has called its No. 1 issue, said Mark Wilbert, the city's chief resilience officer, who helped organize the trip.
The need for a more thorough approach to flooding only has been underscored by the damage that Hurricane Florence has done further north, he added.
"We have to do something," Wilbert said. "The whole coast has to do something. It's not just the city of Charleston."
Laura Cabiness, Jason Krosnberg and Jacob Lindsey, heads of the city's public services, parks and planning departments, respectively, also are going. Council members Mike Seekings and William Dudley Gregorie are going and paying their own way, as are four others.
Their itinerary includes visits to the Waal Room for the River project, the Deltares-Netherlands Centre for Coastal Research, the Noordwaard polder project, the Maeslant Storm Surge Barrier and sites around Rotterdam.
In March, a Dutch delegation, led by Ambassador Hendrik Jan Jurriaan Schuwer, visited Charleston for two days to begin exploring whether its experience and innovations can translate into meaningful change here.
That visit was seen as a first step toward a more formal planning session — known as a Dutch Dialogue — that would help the region brace for rising seas, heavier rains, future hurricanes and still more coastal development. Similar sessions have been held in New Orleans and Norfolk, Va.
Winslow Hastie, CEO of Historic Charleston Foundation, also is going. The city's preservation community has zeroed in on the flooding issue in the wake of repeated damage to historic homes during recent storms.
Hastie said he was impressed how the Dutch helped New Orleans re-imagine its approach to flooding. Its new initiative, Living With Water, is changing that city's strategy from pumping rain out as quickly as possible to storing it where it falls.
"I believe that Charleston would greatly benefit from innovative approaches to stormwater management and flooding," he said, "and the Dutch are certainly the international experts in this arena."
Wilbert said next week's visit will help the city finalize a plan for a Dutch Dialogue here in the near future. The key question is what specifically such a planning session would focus on.
"I look at this as a small investment to look through all of the work they're doing. We're going to ask, 'Does this fit (Charleston) or not?' " he said.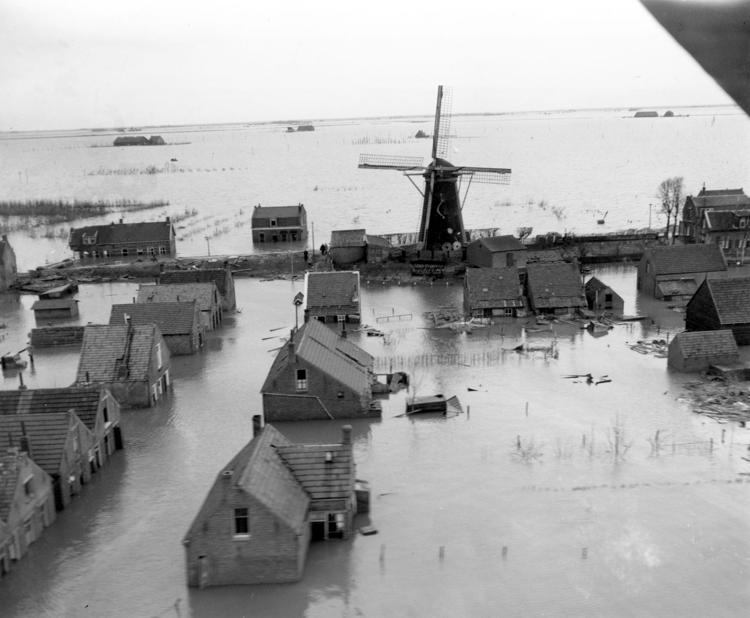 About 26 percent of the Netherlands lies below sea level, while 60 percent is prone to flooding from either its rivers or the sea. The country is only half the size of South Carolina but has more than three times the population. More than half of its 17 million citizens live below sea level.
In 1953, the Netherlands suffered catastrophic flooding that killed more than 1,800 people and began a series of ambitious public works and policies to keep that from ever happening again, and it hasn't. It recently embarked on a $3 billion program to reduce its flooding risk.
In his State of the City address earlier this year, Tecklenburg called flooding the city's No. 1 issue, and the U.S. Army Corps of Engineers soon will detail a $3 million study effort to improve the peninsula's protections from storm surge and rising seas. The city has estimated it will take more than $2 billion to address the flooding issue.
While overseas, Tecklenburg also will visit Flers, France,  a city in Normandy that Charleston residents helped in the wake of World War II.