In three minutes, the Coast Guard Cutter Tampa sank into the Bristol Channel along with the 130 men aboard.
Among the dead were three South Carolinians, two of them Charleston natives.
The tragedy on Sept. 28, 1918, caused by a German submarine's torpedo attack, was the single largest loss of life for the Coast Guard during World War I. At the time, the Purple Heart didn't exist, and it didn't include Coast Guard members until 1942. 
But in a nearly 20-year-long long effort to recognize the crew of the Tampa, several families, including the descendants of the lone African-American member from South Carolina, will be handed the Purple Heart next month in Washington, D.C., to honor the fallen.
"We owe it to our shipmates (from the) USS TAMPA and their descendants to ensure their heroism and sacrifice are recognized and remembered," said Melissa Bert, director of Governmental and Public Affairs. 
Of the 130 men aboard the Tampa, 111 of them were members of the Coast Guard. Some were as young as 15 years old, while others were as old as 43. Their homes were as far north as Michigan and as far away as Sweden.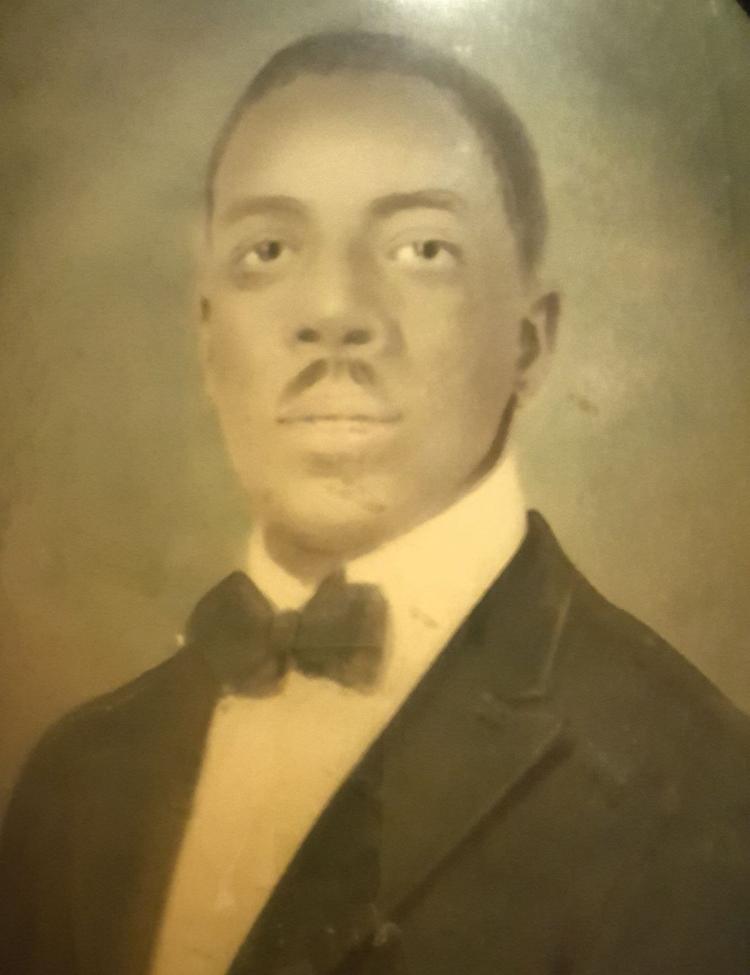 On Veterans Day in 1999, then Secretary of Transportation Rodney Slater posthumously awarded the Purple Heart to all 111 Coast Guard members. Locating many of their families to hand them the award was another challenge.
Nora Chidlow, a Coast Guard archivist, has researched the legacies and histories of the Tampa crew. To show the impact the project could have, she cut out newspaper clippings and photos of as many crewmen as she could find. It covered a table. 
"We tried to tell the story of the Tampa from the perspective of the crew," Chidlow said. "I've learned a lot, and even more about the Purple Heart."
On board the Tampa was 20-year-old Louis Avery Thomas and 29-year-old James Cristoper Wilkie, both from Charleston. There was also Jacob Darling Nix, 30, from Hampton. 
Wilkie was a hotel waiter in Charleston. In his picture, he stared piercingly at the camera. His thin, black mustache matched the color of his bow tie and tuxedo. He was a "steerage cook" aboard the Tampa, according to the Coast Guard.
Wallace Bonaparte will be receiving the award on his grandfather's behalf. He will be joined by his wife, Joan Bonaparte. They're one of seven families expected to be honored on May 24, at the U.S. Coast Guard Headquarters. 
"I'm kind of overwhelmed and honored to be a recipient," Wallace Bonaparte said. 
For his wife, Joan, it will be personal. She had promised her husband's mother, Wilkie's daughter, that she'd remember and honor the fallen Coast Guardsman. She died before the Purple Heart was awarded.
"It is exciting, but the real reward is keeping a promise to my husband's mother," Joan Bonaparte said. "If she were here, she'd be bursting at the seams. I'm bringing something home for her." 
Chidlow's research provides a glimpse in to the lives of all the crewmen. 
Little is known from the Coast Guard archives about Thomas. He was born in Charleston on Oct. 27, 1897, to Lewis Thomas and Sarah Elizabeth Hoats. His dad was a policeman. There was no photo of him provided by the Coast Guard. 
Thomas' family has been found, but no paperwork has been submitted by his descendants to begin the process of receiving the award. 
Nix's family has already received the Purple Heart. 
Prior to enlistment, Nix was a bookkeeper at Exchange National Bank and was considered an "old and valued employee," according to Coast Guard archives.
Nix was a "ship writer" on the Tampa. He was tall, he had dark hair and gray eyes. He was "liked by all, manner was affable" and he "always strove to please."
In a letter sent to the Tampa Daily Times while he was at sea, he wrote, "Remember me kindly to any friends who may be interested in my welfare. Give them my best regards."
The Purple Heart mission is far from over.
So far, 26 Purple Hearts have already been awarded and 18 more are in progress. A full list of Tampa members who are still awaiting recognition is available on the Coast Guard's history website.
Anyone with information or any surviving Tampa family members who wish to submit an application for a Purple Heart can contact Chidlow at nora.l.chidlow@uscg.mil or 202-559-5142.