At least 50 homeowners in Charleston's historic district have inquired about elevating their homes, a practice the city once discouraged but now largely accepts after a spate of recent floods and the growing reality of climate change.
Jacob Lindsey, the city's planning director, said the city is nearly finished with new design guidelines to help homeowners, their architects and others get through the approval process.
"I think at the end of the day, we're going to see hundreds of houses elevated over the years," he said. Of those making inquiries, he said, no one has been turned down flat.
Between 2015 and 2017, several dozen downtown homeowners suffered at least three serious bouts of flooding. 
And that's creating a new line of renovation work. Wolfe House Movers of Pennsylvania has been kept busy here with owners wanting to know more about elevating their homes, said Mike Brovont, a project estimator with the company.
"There seems to definitely be interest because there really isn't a whole lot of other options," he said. "With historic houses, you can't tear them down and rebuild."
'We had a belly full'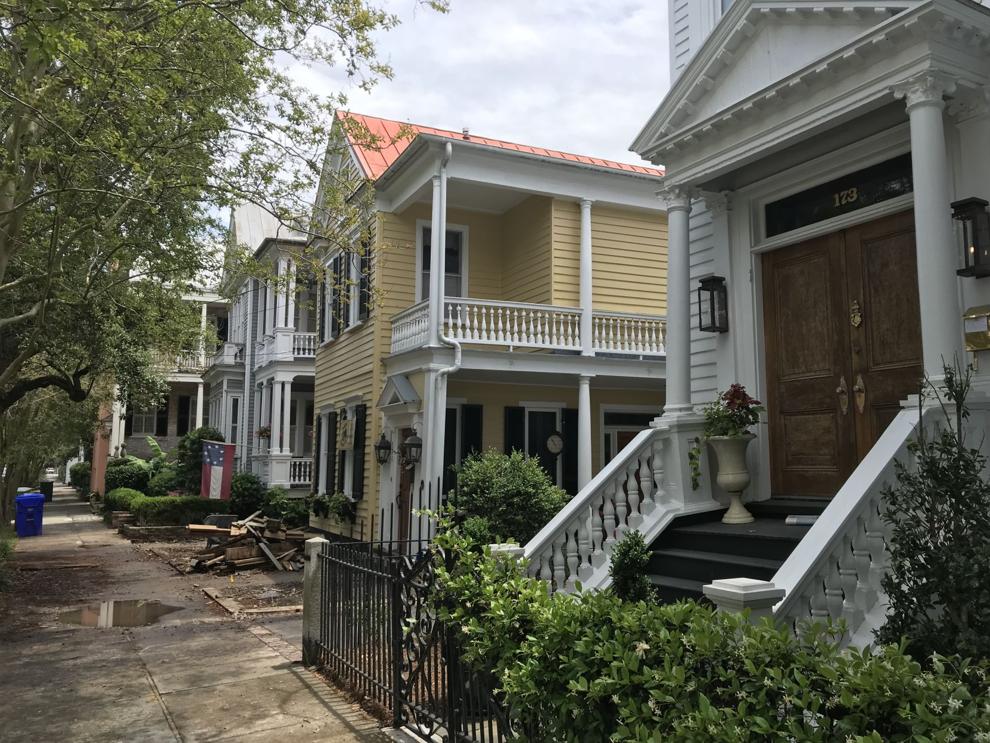 Mark Norton and Linda Palmer, whose late 19th century home at 171 Broad St. has flooded recently, are among those who concluded elevating is the best option.
"For 10 years the rains came and went and the storms came and went and we never saw much more than wet grass," he said. "Then in the last two years, there have been three storms that caused flooding ... flooding enough to put in an inch or two of water on the floor."
The damage was more than soaked floorboards: It also included ductwork that ran underneath them.
"If you have a good rain, you're going to have $10,000 to $15,000 worth of damage to the AC, which is readily fixable, but it takes six months plus for the ground to dry out under the house," Norton added. "We had a belly full of that."
The work on elevating their home is just beginning. They said their biggest challenge has been getting the city permits, which he described as "kind of a laborious, drawn out process."
"It's clear that nobody is rubber stamping anything," he added, "which is good."
Linda Palmer said another challenge is working with neighbors, particularly if the work would require space on their property, as the job at 171 Broad does.
"We love our neighbors, so it's important that we do as well as we can," she said. "How do you have those conversations? When do you have those conversations? Anybody considering a project like this should take that into account."
New guidance
The city is nearing completion on a seven-page set of guidelines with pictures and advice for those seeking to raise their homes.
They address issues such as the foundation design, site and contextual constraints, and many architectural considerations, such as stairs extending from in front of or within piazzas, not from the side.
"Every case is challenging because no two buildings are alike," Lindsey said. "No two streets are alike. Each has to be custom designed to fit into the streetscape and preserve the charm of our city."
While the guidelines are expected to help homeowners and their designers get started, they won't answer all questions.
"We really don't want these to be prescriptive. They're guidelines," said Dennis Dowd, director of Charleston's preservation division. "Every project is unique and should be considered on its individual merits."
One of the more dramatic changes has come at 105 Smith St., where a single house has been raised by 7 feet. Julie O'Connor of American Vernacular said that's how high it needed to go to meet the city's current flood standards.
She said before the project, she would have resisted such a change. "But when we raised up, the whole flooring system was gone. It was rotted out," she said. "The house was a lot closer to falling down than we knew."
While the house looks jarring during construction, O'Conner said a pair of false windows with shutters will be added to the base, and the stairs to the piazza will be both inside and outside the door — both of which should soften its appearance from the street.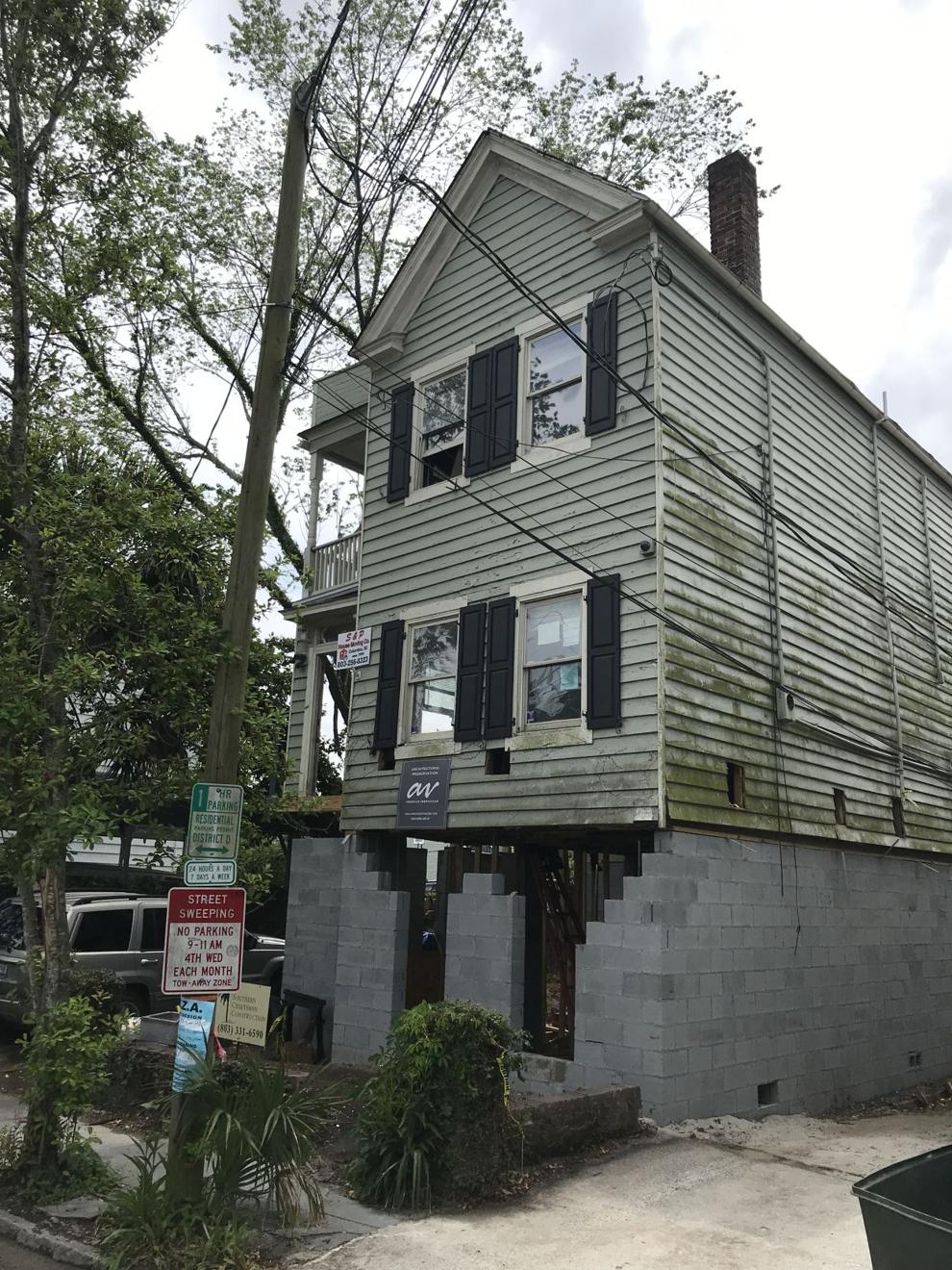 The initial elevations appear to have been well received, said Will Hamilton of the Historic Charleston Foundation. 
"From what I've heard from the public, there hasn't been much negative commentary," he said. "The commentary has to do with educating the public of the importance of doing it. Would you rather have the house destroyed in a flood or lift it and have a little bit of its history fabric compromised at the ground level?"
Rain falling, prices not so much
The First Street Foundation, a nonprofit advocacy group that aims to raise awareness about sea level rise, has analyzed the impact to home values in 17 coastal states on the Atlantic or Gulf of Mexico. It ranked South Carolina as the fourth most vulnerable in terms of dollars at stake, behind Florida, New Jersey and New York.
And among South Carolina cities, the one with the greatest vulnerability is Charleston, the foundation found. 
Again, Charleston ranked as the nation's fourth most vulnerable city in terms of home value loss, behind Ocean City, N.J, Miami Beach and Hollywood, Fla.
In South Carolina, the next most vulnerable cities (in order) are Mount Pleasant, Kiawah Island, Hilton Head Island and North Myrtle Beach.
The vulnerability to flooding and sea level rise has become a factor in the Charleston market, said Helen Geer, a real estate broker with William Means.
"One house just came down in price significantly," she said. "We have under contract some houses that have gotten offers that they've accepted that were lower than what they would have been."
So far, the price drop has been specific to properties with a history of flooding, she added.
"We are having a very good year as far as real estate is concerned. I'm not complaining  about our year," she said. "I'm just concerned about the houses in those areas where they don't reach flood elevation."
The Associated Press recently reported that some research suggests rising sea levels and flooding are harming coastal property values. But some real estate experts say they haven't seen any ebb in demand.
So how much homeowners and communities should worry — and how much they should invest in remedies — remains an open question. Home prices in coastal cities have been rising faster than those of their landlocked counterparts since 2010, according to data provided by the National Association of Realtors.
Pay now or pay later
While those with the low-lying homes might raise them, it's not an inexpensive proposition.
Brovont said Wolfe House Movers' price for simply lifting a home — and not any foundation or other renovation work — ranges from about $30,000-$35,000 on the low end, to hundreds of thousands of dollars.
The exact price hinges on many things: The house's size, type of construction, amount of existing crawl space, access to that crawl space, among other things.
The biggest challenge, which is out of our control, is the cost of the contracting, Lindsey said. "We're doing everything within our power to make sure owners of historic homes can elevate their buildings while still preserving the historic character."
"The burden still falls on the homeowners," said Kristopher King of the Preservation Society of Charleston."
While that added cost can be a big burden, those working to save their homes by elevating them are part of a larger Charleston tradition of owners preserving their home's livability by maintaining them and making them more livable in other ways while still keeping their character intact.
"We both feel a responsibility, too," Linda Palmer said of their Broad Street home. "We could have walked away and it would have broken our hearts, but to save it is a very uplifting thing."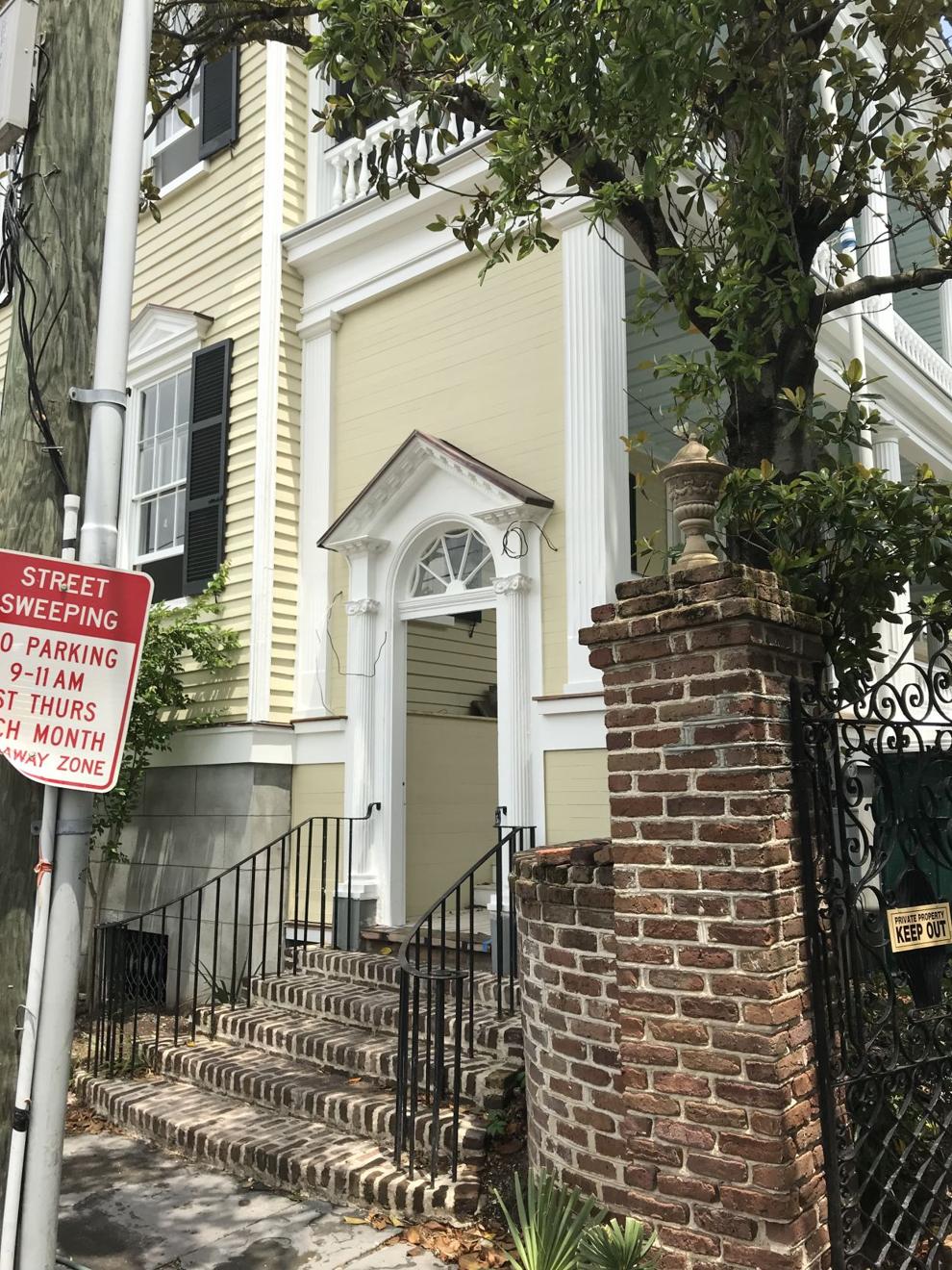 A few blocks away, a banner hanging outside the renovated house at 42 Rutledge proudly proclaims its role in the city's recent history: "1st Historic Home Lift in Charleston."