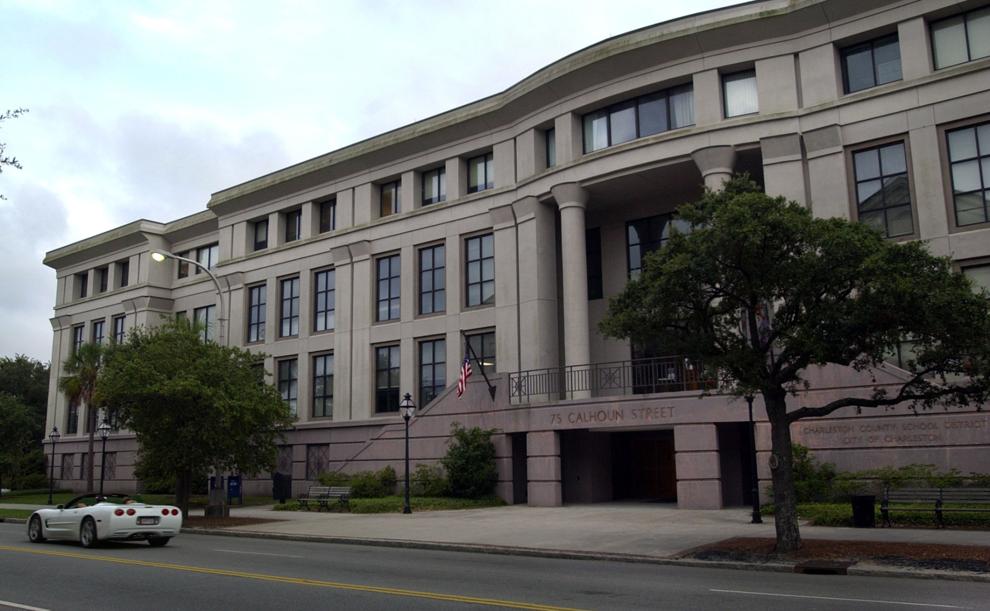 The Charleston County School Board shot down a proposal Monday night that would have allowed seventh and eighth graders to learn pregnancy prevention techniques, including various birth control methods and effective condom use, as long they had their parents' permission.  
Board members unanimously approved middle schools' use of a revised edition of "Making a Difference!," an abstinence-based sex education program that district schools have been using for years. But they nixed an appendix from the curriculum that includes role-playing games on AIDS, HIV and abstinence; describes several types of contraceptives; and mentions bisexuality and a lesbian relationship. 
Board member Tom Ducker called the material in the appendix "offensive."
"This is not 'games.' This is serious stuff that we should be teaching our kids about," Ducker said. "I believe when we do that, in order to gain or keep their interest, you're also increasing their interest in sex. And I don't think most middle schoolers are even thinking about sex."
Under the 1988 Comprehensive Health Education Act, public schools in South Carolina are required to teach sexual and reproductive health education. The curriculum must emphasize abstinence until marriage, and for high school students, explain various methods of contraception. Schools are expressly forbidden from distributing condoms and contraceptives, and teachers are barred from mentioning "alternate sexual lifestyles" except in the context of sexually transmitted infections. 
According to state law, volunteer-run health advisory committees — made up of students, teachers, clergy and medical professionals — are charged with reviewing sex education curricula and making curriculum recommendations to district school boards. But the Charleston County school board has often rejected the advice of its committee.
Last year, for instance, despite a unanimous thumbs-up from the health advisory committee, board members tabled a controversial comprehensive sex education curriculum that critics assailed for supposedly promoting sexual activity among minors. "Making Proud Choices!" — not to be confused with "Making a Difference!" — is an evidence-based program that would have taught students contraceptive use in addition to abstinence. 
April Borkman, a member of the district's health advisory committee, said she was disappointed in the board's most recent decision to ignore her committee's advice. According to a statewide Youth Risk Behavior Survey of high school students in 2015, 40 percent reported having had sexual intercourse and 6 percent said they had sex for the first time before age 13. 
"I think that the fear is that middle school is too young to educate teens on birth control, but the fear is completely misguided," Borkman said. "This decision by the school board denies middle schools an opportunity to provide their young people with an option to receive vital reproductive health information in a safe setting. It's a missed opportunity and a disservice to our young people."
"Making a Difference!" is one of a three sex education curricula that middle school parents this year can choose for their children, along with the state-approved health and wellness textbook and a curriculum designed by Heritage Community Services that emphasizes abstinence until marriage. Parents also have the right to exempt their children from sex education class.
In other business, the school board unanimously voted to allow Orange Grove Charter School to continue housing its middle school program at the former Oakland Elementary School in West Ashley. Their decision, applauded by more than 150 Orange Grove teachers and parents who attended Monday's meeting, allows the charter school to stay at the Oakland building until the year 2025, or until the school can secure a permanent facility. At that point, board members said,  West Ashley Middle School will move into the former St. Andrews High School on Wappoo Road, and the charter school will use West Ashley Middle's old space.
Board members also agreed to move forward with a pilot for the district's Early College High School program, starting with ninth graders next school year, and they voted to waive two of the four instructional days that students missed due to Hurricane Matthew. CCSD students will make up just two missed school days on January 2 and June 5, 2017. 
Monday marked the final board meeting for members Ducker and Tripp Wiles, who have served on the board since 2012 and 2013, respectively. Neither are running for re-election this November.