Charleston County's clearinghouse for criminal justice has published its annual report, offering a glimpse of how the local courts and jail rebounded from the coronavirus pandemic.
The global health crisis, which descended on the Lowcountry in March 2020, prompted the release of people jailed in the county detention center and shuttered courtrooms, exacerbating a stubborn case backlog in criminal courts.
A 75-page report released May 10 by the Charleston County Criminal Justice Coordinating Council found the county's average daily jail population increased by roughly 15 percent in 2022, still falling short of pre-pandemic levels.
Meanwhile, cases continued to crawl through the court system. The typical case in General Sessions Court lasted 625 days — more than 1½ years — marking a 51 percent increase from 2014 and a 5 percent increase from 2021.
CJCC Director Ellen Steinberg called the post-pandemic criminal justice system "a completely new frontier."
"People call it a reset or return to normal," she said. "Where we were before COVID is not where we are today."
Steinberg assumed the helm of the CJCC last summer after serving stints as a local public defender, solicitor and magistrate. She succeeded Kristy Danford, who founded the reform group in 2015 and helped secure nearly $7 million in funding from the MacArthur Foundation, which finances efforts throughout the country to reduce mass incarceration. The CJCC partners with local law enforcement, court officials and community organizations to implement data-driven reforms that improve public safety and community well-being.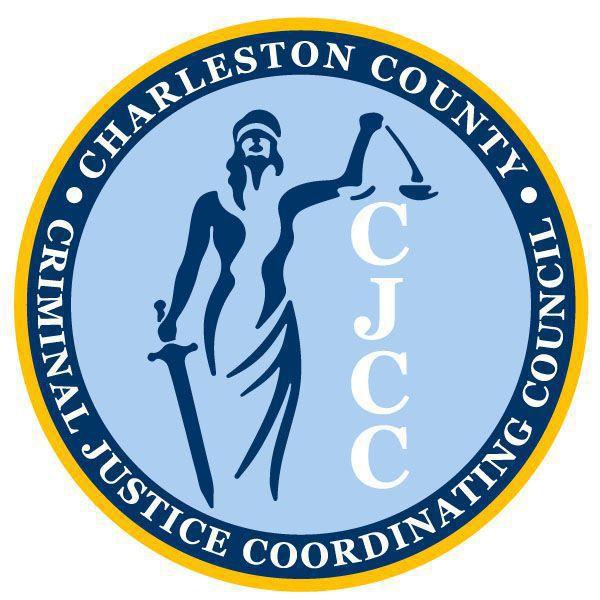 Since the CJCC's founding, Charleston County has seen a sustained decrease in its jail population. The number of people booked since 2014 into the Sheriff Al Cannon Detention Center has decreased 60 percent from roughly 19,000 people that year to 7,800 people in 2022. The average daily number of defendants jailed on local charges also declined in that period from 1,189 people to 791 people. 
Nearly everyone lodged in the Charleston County jail, which is the largest jail in the state, is awaiting trial and considered innocent. 
The decline in bookings is thanks in part to efforts by CJCC and its policing partners to divert people from jail who are booked with lower-level charges that disproportionately impact people of color. 
Simple possession of marijuana led jail bookings in 2014. Last year, in contrast, marijuana possession dropped to the 13th most booked charge. Firearm possession violations were the most frequently booked charge for the second consecutive year, followed by driving under the influence and trespassing charges, respectively.
For the first time since 2017, slightly more cases — 5 percent — were disposed in the 9th Circuit's General Sessions Court than filed — a modest chop at the backlog. Still, more than 14,000 cases remain pending.  
South Carolina's criminal courts have been clogged with cases for years amid a tug of war over which court officials control the court calendar. The backlog has its roots in a 2012 S.C. Supreme Court decision that found solicitors' control of the docket was unconstitutional. The decision vested control of the schedule to the courts, but no statewide docket management system has yet to take over.
The longer defendants wait in line for their day in court, the greater the chance they miss a hearing, face rearrest or languish in jail before trial. Victims and witnesses, likewise, may lose touch with the court system or experience loss of memory.
Steinberg said there are no quick fixes to reducing the backlog, which is the upshot of years of inertia. 
The 9th Circuit Solicitor's Office continues to dismiss cases to try to free up courtrooms. Prosecutors tossed out nearly 2,600 cases in 2022 and dismissed another 1,500 cases that were already indicted.
"We are continuing to focus on serious, violent cases and develop ways to divert less serious cases that do not have a significant impact on the community," 9th Circuit Solicitor Scarlett Wilson said.
Still, the solicitor said she remains concerned that pending cases are "getting older and older."
Also in 2022, the CJCC gathered further data on pretrial releases — a political lightning rod debated this past legislative session. The state Senate passed a bond reform bill last month that would make it more difficult for defendants repeatedly charged with violent crimes or felonies involving firearms from getting out of jail pretrial. Leaders in law enforcement have long bemoaned a catch-and-release bond system for repeat offenders.
Charleston County is the only county in the state that provides magistrates who preside over bond hearings with pretrial service reports. The reports categorize a defendant's risk of rearrest and failure to appear using information including the defendant's criminal history, probation or parole status and previous failures to comply with bond.
The tool has proved effective at predicting defendants' risk level. More than 91 percent of all defendants in Charleston County were released pretrial, according to the report. Twenty-two percent of defendants released pretrial whom the CJCC identified as level one — the lowest risk — got into trouble while out on bail, while 60 percent of defendants identified as level four — the highest risk —violated their bail conditions.
The report found that within each risk level, defendants released on a financial bond violated the terms of their bail at a higher rate than those released on their own recognizance.
"Notably, rates of success on pretrial release decrease as risk level increases," according to the report. "Further, releases on financial bonds consistently have worse outcomes."
Data on pretrial release success rates does not exist at the state level, despite the flurry of legislative activity on bail reform.
"We don't want to make decisions based on anecdotes," Steinberg said. "The numbers are real people."