North Charleston's tallest building is expected to ring in the new year much like it began this year — vacant, with Charleston County making plans to tear it down or possibly sell it after an expensive and fruitless renovation effort.
The county has been working since September on a master plan for the former Charleston Naval Hospital and its 23-acre property at Rivers and McMillan avenues.
The former hospital became the county's property in 2017 after it paid $33 million to settle a lawsuit filed by the bankrupt development company Chicora Life Center. The Utah-based company, whose investors included Donald Trump Jr., bought the property from the city of North Charleston for $5 million, then contracted with the county to renovate the building and lease space there for public offices.
At a meeting Thursday, County Councilman Elliott Summey said if the county gets any offers for the property, he'd like the staff to make sure the potential buyers are "not from Utah or New York City, or a reality TV star."
After acquiring the property, Charleston County evaluated the building and concluded another $66 million would be needed to renovate the 400,000-square-foot building for use as county offices.
"That would be crazy," Councilman Herb Sass said at the time.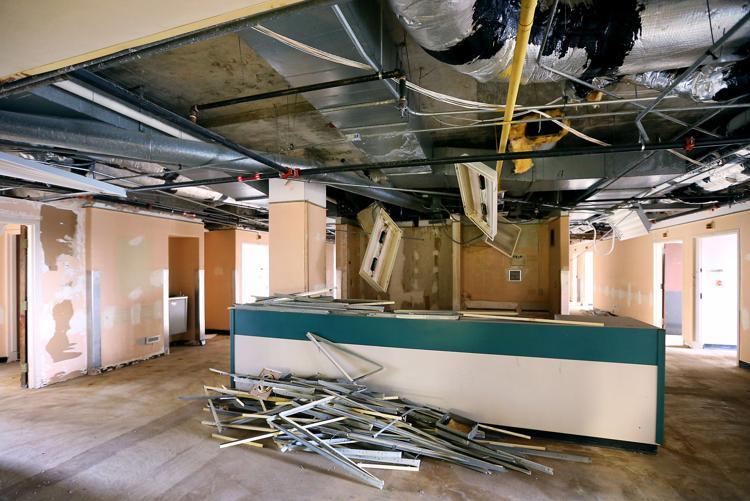 Efforts to sell the property and the former 175-bed hospital went nowhere earlier this year: The highest bid was $4.5 million.
"As everyone knows, the Naval Hospital, the structure, is enormous," Councilman Dickie Schweers said Thursday. "We did put it out for bids, and we didn't get anything we considered viable."
The renovation estimate for the hospital building increased to $100 million earlier this year, and County Council decided the best way forward would be to construct a new county office building on the same property.
However, the county still will entertain purchase offers, if the price is right.
"How do we decide what is a reasonable offer?" Councilwoman Anna Johnson asked Thursday.
"$33 million," replied Councilman Teddie Pryor, citing the price the county paid in 2017.
The site includes a 900-space parking lot, long-unused tennis and basketball courts, and a 71-room former military barracks.
"We've been approached by an individual, representing a group of investors, who would like to entertain purchasing the (hospital) building," County Attorney Joe Dawson told council members. Dawson and the legal staff were directed to get more details.
"I think if it's the right number we should look at that," Summey said.
As long at the developers aren't from Utah or New York City, said Council Chairman Vic Rawl, repeating Summey's reference to Donald Trump Jr. and the Chicora Life group.