Jason Patno, who has managed Charleston County's Emergency Management Department since 2007, has been arrested on three serious charges.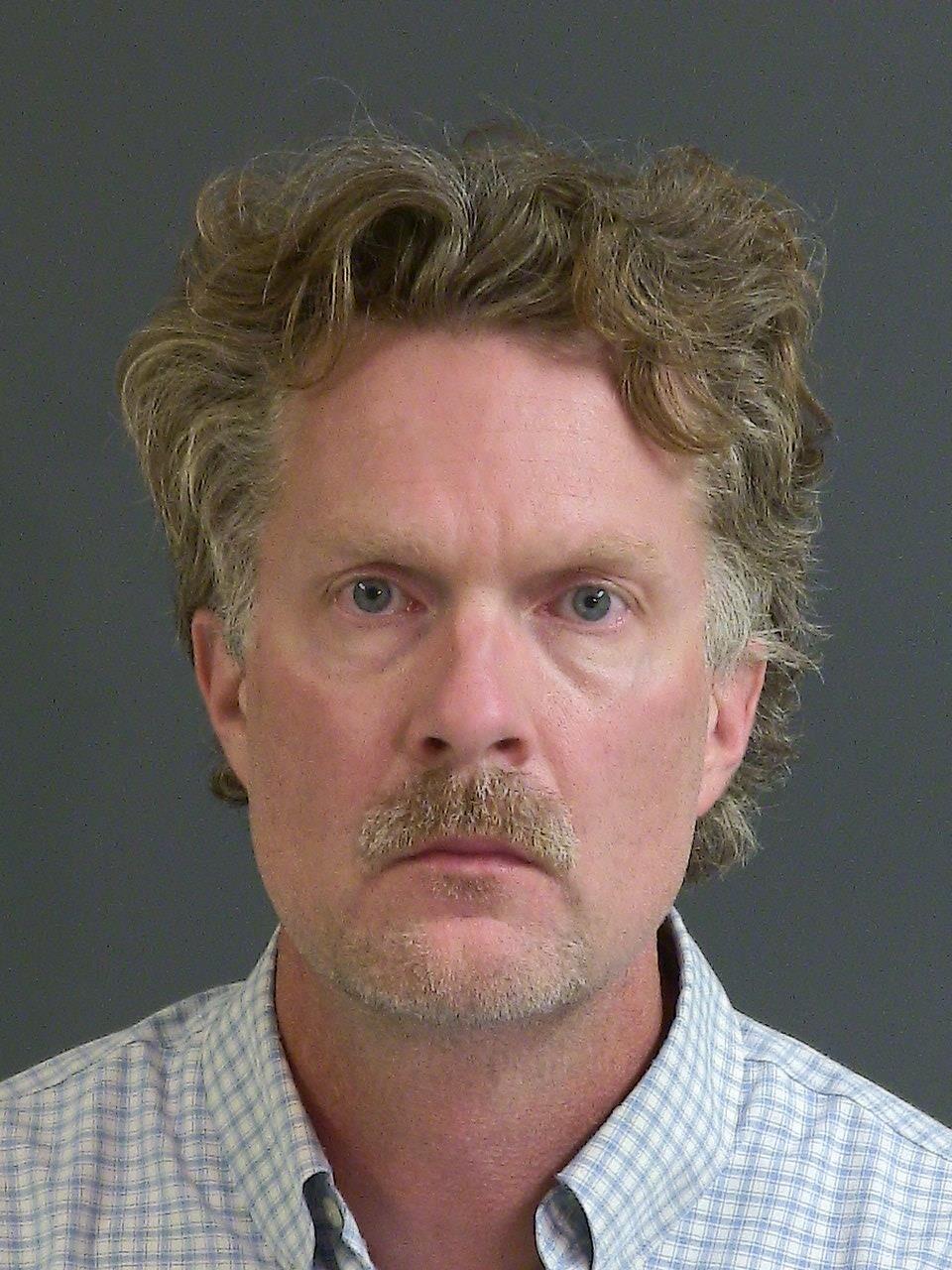 Patno, 46, is charged with kidnapping, first-degree assault and battery and first-degree burglary, all felonies.
He was arrested by the Charleston Police Department and booked into the Charleston County jail the afternoon of June 24, jail records show.
"Patno has been placed on unpaid leave while the County investigates this matter," County Administrator Bill Tuten said in a prepared statement. "I have the utmost confidence that law enforcement and the Solicitor's Office will handle this professionally and appropriately."
Kelsey Barlow, a county spokeswoman, said Joe Coates, Emergency Management's chief of operations, will be acting director.
"This is a personnel matter and there will be no further statements," she said.
Patno joined the department in January 2007, after serving three years in a similar role with Berkeley County.
A Charleston police incident report and arrest affidavits released June 24 shed further light on what the victim described as an abusive and tumultuous relationship. 
Officers were called at 11:45 a.m. May 19 to meet with a woman at a James Island home about an assault, according to the documents.
The woman told police she met Patno in 2017 and they started dating, documents said. They started seeing each other exclusively a few months later but did not live together or have children together. 
Around July 2017, his behavior started becoming abusive, she told police. He started harassing her on social media and sent her friends disparaging messages about her. 
That September, she hired an attorney, who sent Patno a cease and desist letter, according to the documents. 
But Patno didn't break off contact and she continued to see him, the woman told police.  
On Nov. 18, 2018, she spent the night at Patno's home and got a call from a number he wasn't familiar with, according to the documents. He got angry, took her telephone away and threw it in the toilet before grabbing her.
A physical struggle ensued and he ended up on top of her, according to the documents. 
On Dec. 15 that year, the two attended a Christmas party in Mount Pleasant before heading to downtown Charleston, according to the documents. At some point during the night out, Patno got angry and left his girlfriend downtown without a ride home. She called a taxi to take her home.
Around midnight, she woke up to a loud noise on her deck, according to the documents. Patno was outside slamming a wood bench and screaming to get inside, but she wouldn't let him in. 
Patno forced his way inside and attacked her, the documents said. She woke up around 7 a.m. Dec. 16 and stayed at her home with Patno for two days before he took her to his home. 
The victim pleaded for Patno to take her to a hospital, which he did on Dec. 21, according to the documents. He told emergency room staff she fell in the shower. 
The victim suffered a bleed and a concussion, stayed overnight and was discharged the following day, documents said. 
On April 21, 2019, which was Easter Sunday, the victim and Patno were together at his home and started to argue after Patno's dog escaped into the neighborhood, according to the documents. He blamed her for not shutting the door properly.
The argument escalated while they were out looking for the dog, documents said. She got in her car and started to leave when he threw a bicycle at the vehicle.
A video showing the encounter was provided to investigators, documents said.  
She was at her home later that day when he showed up and came to her front door, documents said. She opened the door slightly and told him to leave. He told her he was there to get his belongings from her home but suddenly forced his way inside. 
The victim fled to her bedroom, the documents said. He followed her, pushed her onto the bed, climbed on top of her, and covered her mouth and nose with his hand. 
Patno then told her he saw her record him on her phone and demanded she delete it, documents said. 
"I've got nothing to lose," an arrest affidavit says he told her. "I'll kill you right now." 
The victim couldn't breathe so she deleted the recording, documents said. He got off her and left. 
She was able to recover the recording and provided a copy to detectives, documents said. 
Though their relationship ended in 2019, the victim told police he continued to send her harassing and derogatory messages, documents said. He last contacted her April 1. 
If convicted, Patno faces up to 10 years in prison on the assault charge, 30 years on the kidnapping charge and 15 year to life in prison on the 1st-degree burglary charge.