Charleston County Councilman Teddie Pryor suggested Tuesday that the $66 million estimated cost of renovating the former Charleston Naval Hospital could be reduced by not upgrading the 10-story building's ability to withstand earthquakes.
"We were fixing to move into the building," he told fellow County Council members. "It's kind of hard to explain now why we have to do a $12 million seismic upgrade."
Councilman Elliott Summey said it would be a bad idea, as the building's owner, for the county to save money by not bringing it up to modern building codes, when there would be inpatient drug treatment clients staying on the top floor.
Instead, Summey suggested a different way to avoid the cost of seismic upgrades. He said it might make sense for the county to keep the largest and mostly renovated ground floor of the building and tear down the rest, avoiding the cost of fixing all the major systems in the upper floors of North Charleston's tallest building.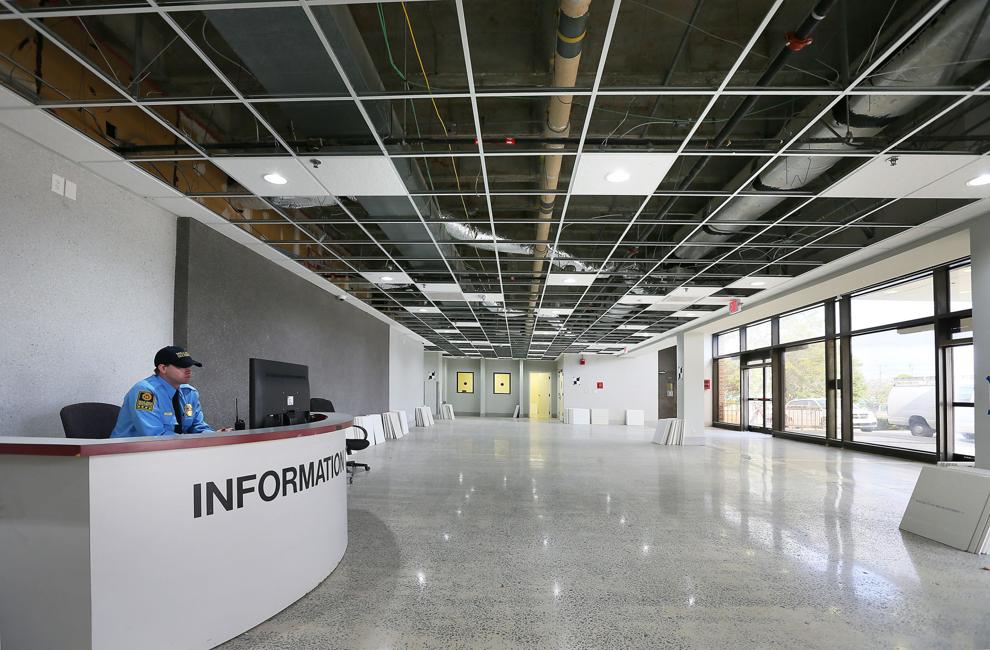 "To me, if we could stay at the site, and renovate the space we need on one floor, then we'd be okay," he said. "It's a good location, it's the right place for the services, but how do we do it without breaking the bank?"
There's also the option of constructing a new building on the large property at Rivers and McMillan avenues, for an estimated $42 million. Or the county could sell it to a developer who would renovate the building and lease part of it back to the county — the county's original plan in 2014, before it all went wrong.
So many choices, and no decisions have been made.
The county acquired the property for $33 million last year as part of a legal settlement with a development group whose investors included Donald Trump Jr., which had bought the property for $5 million from the city of North Charleston. The Chicora Life group was was supposed to renovate three floors of the building for county use, originally by the start of 2015, but declared bankruptcy and sued the county after County Council voted in 2016 to end the lease agreement — improperly, a judge later ruled.
Most council members said they still need more information before deciding to renovate, sell, or demolish part or all of the building. Councilman Henry Darby said they wouldn't be in this mess if they had just given the developers even more time, and hadn't ended the lease agreement.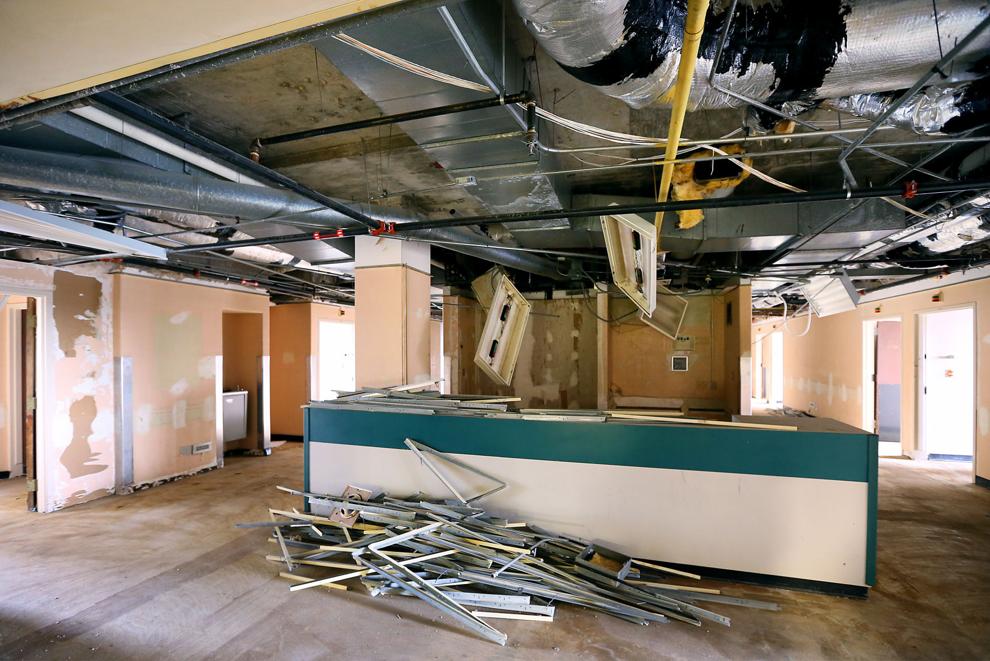 Some council members, led by Pryor and Darby, remain determined to move county services into the former 175-bed hospital, built in 1973 to serve the nearby Charleston Naval Base. They believe putting county services in the building, which has been vacant since 2010, would help both the impoverished surrounding neighborhood  and those residents who now must travel to downtown Charleston for services such as residential drug treatment.
"I don't see why we can't go forward with it," said Darby. "Why would we want to prevent this from happening?"
Others, particularly Joe Qualey, see no option but to sell the property as quickly as possibly, likely at a substantial loss. Some remain undecided.
"As far as I'm concerned, everything is on the table," said Councilman Herb Sass.
A months-long study by the county concluded earlier this month that it would cost $66 million to complete renovations and make the entire building usable. Now, the county staff has been asked to do more analysis, and prepare requests for proposals to buy or renovate the building, to get a more solid idea about costs.
"My concern is to make certain that we, as a council, thoroughly vet the property that we were forced to buy," said Council Chairman Vic Rawl.
Renovating the building could be funded with a series of long-term bond issues — borrowing money, with payments that would not require a property tax increase — council members were told Tuesday. Some county projects, such as improving a public works facility, would be delayed as a result.
"No tax increase, and the only downside is, something will be delayed until 2028," said Darby.
Pryor repeated his allegation that some council members don't hesitate to spend large amounts of money on a jail, but "when it comes to basic services, like health care, people squawk about it."
The only thing the County Council ended up deciding about the hospital property on Tuesday night was that they would gather more information and revisit the issue on Aug. 16. On that, they were unanimous.