The Charleston Chronicle newspaper, which provided African Americans in the Lowcountry with news and community information for 50 years, has ceased operating in the wake of its founder's death.
James French, 94, died July 31, leaving his journalistic legacy to his family. The Chronicle has been run for several years by French's grandsons Tolbert and Damion Smalls.
At the onset of the COVID pandemic in March 2020, The Chronicle's office on upper King Street was vacated. In January, the newspaper produced its last edition, in conjunction with the Martin Luther King Jr. holiday. The website was disabled about the time of French's death. It is not clear if the family intends to resurrect the newspaper, sell it, let it remain idle or shut it down permanently.
Telephone and email queries for publisher Tolbert Smalls were not answered. 
Barney Blakeney, a longtime contributor to The Chronicle, said the newspaper had been printed only intermittently in recent months, and copies sat in storage, undistributed.
Rep. Wendell Gilliard, who knew James French well and valued The Chronicle as an essential news source for the Black community, said he could not confirm that the paper was defunct but was unsurprised by that prospect.
French ran the paper almost singlehandedly for 45 years, until he became too ill to continue, Blakeney said. Circulation, which always had been a challenge, deteriorated, and there was no apparent strategy for maintaining the business, he said.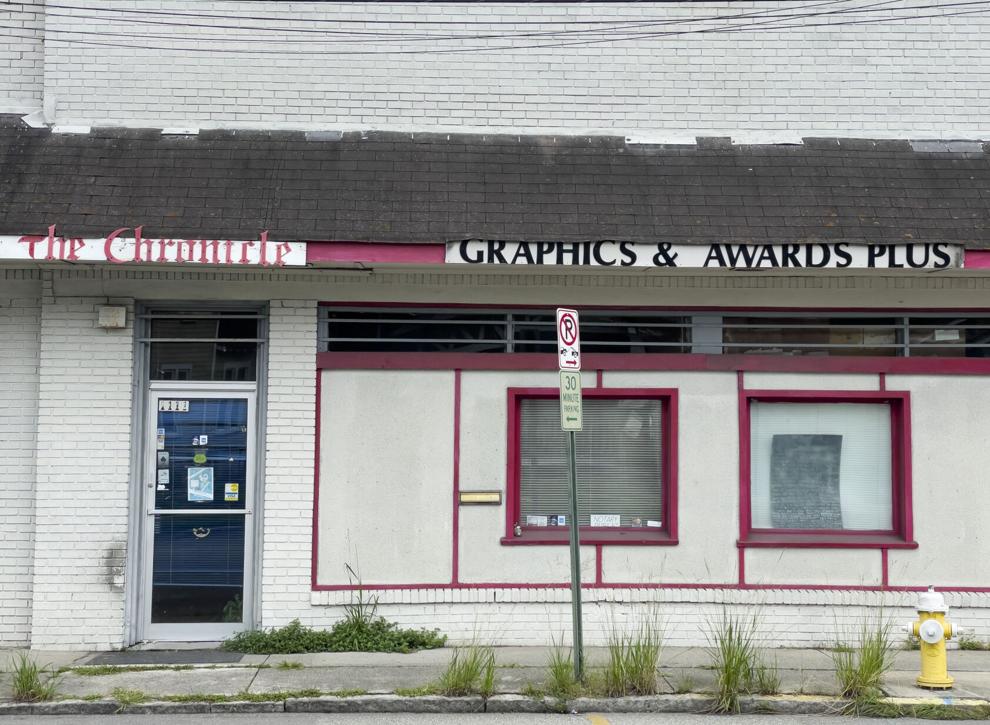 The Chronicle is among numerous small-circulation newspapers to close in recent years, and one of the last survivors of its kind in South Carolina. Newspapers generally have been transitioning from a print to a digital environment, adjusting their business models and revenue projections accordingly. It has been challenging to all, damaging to many and fatal to some.
The first regular Black publication was Freedom's Journal, introduced in 1827 in Boston by Samuel Cornish and John Brown Russwurm in response to traditional newspapers that defended slavery and to abolitionist newspapers that often spoke of Blacks in paternalistic tones. "Too long have others spoken for us," the publishers of Freedom's Journal argued.
Eventually, other Black newspapers emerged offering a variety of content, from news stories and commentary to religious instruction and cultural engagement. Many of these papers, such as The Pittsburgh Courier, which reached a circulation of 200,000 nationally, were produced in the North and surreptitiously distributed to people in the Deep South. They often were consumed collectively, in church or at the barbershop.
By the time French started The Chronicle in 1971, Black newspapers and magazines had become essential additions to homes across the country. African Americans relied on The Pittsburgh Courier, Jet magazine, The Lighthouse and Informer and other publications to keep them informed about issues that impacted Black communities.
These publications often challenged Jim Crow and American politics, held elected officials accountable and highlighted injustice. They gave a voice to the voiceless.
French's Chronicle followed in this tradition, reaching residents of Charleston, Berkeley and Dorchester counties, and featuring prominent local voices such as Dot Scott, Robert Ford and Margaret Rush. It provided more than news content. It was an institution in Charleston that contributed to the economy and, for Black residents, symbolized autonomy and pride.
As the public debates the issue of representation, and as traditional newsrooms seek to diversify their staffs, some in the community argue there is still a need for Black-run media that provides a platform for historically marginalized people. A survey of social media reveals that, to a degree, this is happening. Black Lives Matter Charleston and Geechee Experience, for example, have developed prominent voices online. Tamika Gadsden hosts a daily podcast called "Mic'd Up."
Nevertheless, the demise of a traditional weekly Black newspaper leaves a void, Blakeney said.
It was a publication that simultaneously kept African American readers informed and asserted their interests, Blakeney told The Post and Courier earlier this year.
"Not only was I obligated to report good stories, but I also had to be an advocate, a proponent for the black community," he said.