Muhiyidin Elamin Moye, a key leader of the Charleston Black Lives Matter movement who played a role in the emergence of video in Walter Scott's death, was shot and killed Tuesday in New Orleans.
The 32-year-old activist, who went by the last name d'Baha, was shot in the thigh on Bienville Street before 1:30 a.m., New Orleans police said.
Officers found him bleeding on the ground near a mountain bike, a report stated. They followed a trail of blood over several blocks until they found a bullet fragment elsewhere on Bienville Street.
Moye was taken to an area hospital, where he died later that morning. Authorities have not named any suspects or a motive in his killing. 
Camille Weaver, Moye's niece, said he was in New Orleans on a personal trip. 
Moye rose to local prominence after Scott's 2015 shooting death by a North Charleston police officer and more recently made headlines for snatching a protester's Confederate battle flag on live television. People nationwide mourned his death Wednesday and had contributed about $20,000 to an online fundraising effort for his family.
Born in Poughkeepsie, N.Y., Moye grew up in Hollywood, just west of Charleston, Weaver said.
"He loved Charleston and loved fighting for what's right," she said.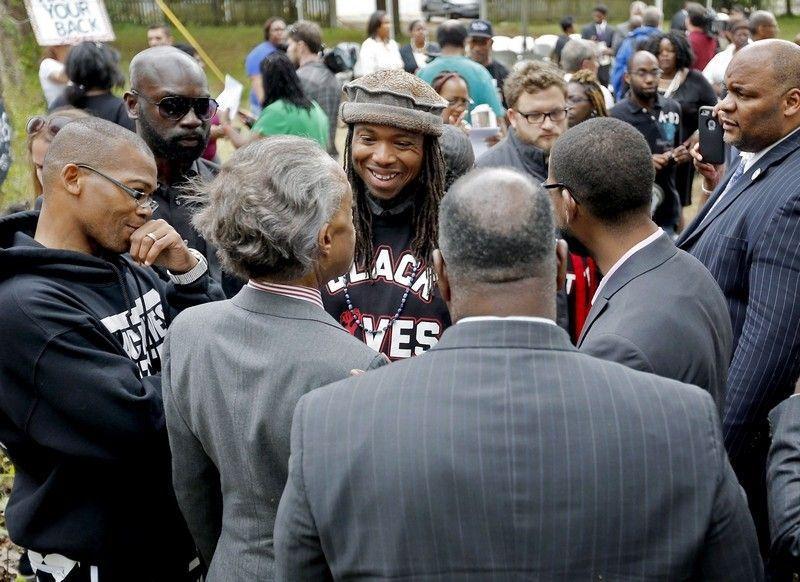 After Scott was killed, Moye arranged a meeting in which Scott's family first viewed eyewitness Feidin Santana's video of the shooting.
Justin Bamberg, a state lawmaker and attorney for Scott's family, met Moye in 2005 as they attended the University of South Carolina as freshmen. After Scott's death, Bamberg said he marveled at Moye's drive to instill change while avoiding the violent protests that beset other cities after police killings.
"He was really passionate about social justice issues, but he never placed those desires above families who had lost someone," Bamberg said. "There's a reason we avoided issues we saw in other places and that's Muhiyidin and the people aligned with him."
His tactics, though, garnered some criticism.
In 2016, officers arrested Moye after he disrupted a North Charleston City Council committee meeting by renewing demands for a citizens board to review police actions. The city later formed the Citizens Advisory Commission on Community-Police Relations, though the panel lacks the subpoena power that Moye had fought for.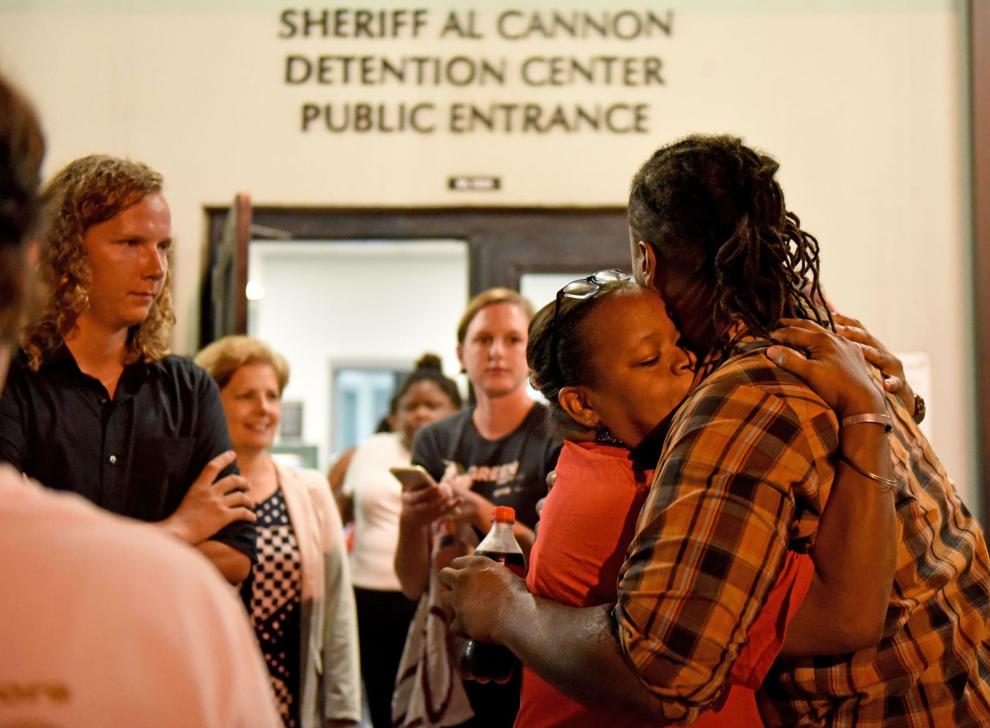 North Charleston Mayor Keith Summey on Wednesday called Moye an articulate young man who contributed profoundly to that discussion. The mayor said he was saddened by Moye's death.
"He had a lot to offer; I didn't always agree with the mode in which he tried to offer it," Summey said. "But at end of the day, he had a chance to have a very good and bright future. I hate to see it wiped out."
Moye gained broader internet fame after his arrest in February 2017, when a video of him leaping over police tape to grab a protester's Confederate flag went viral. He was on the College of Charleston campus for a talk by Bree Newsome, an activist known for taking down the battle flag at the S.C. Statehouse after the 2015 mass shooting at Charleston's Emanuel AME Church.
Pastor Thomas Dixon, a Charleston activist and co-founder of The Coalition: People United to Take Back Our Community, remembered Moye as a passionate man committed to righting the wrongs he saw. 
While Dixon occasionally disagreed with Moye's methods, he said the young man's legacy shows that people can work together to achieve a greater goal.
"I've never met anybody with the spirit that he brought to the table," Dixon said. "The driving force behind him was his sense of community."