Charleston County Councilman and North Charleston city employee Teddie Pryor has been fined $28,100 for violating environmental regulations involving underground storage tanks at his shuttered towing and repair business on Rivers Avenue.
The S.C. Department of Health and Environmental Control issued the fine in May, along with a demand that Pryor also pay $7,260 to get up to date on annual underground storage tank registration fees, and late fees for three years of unpaid registrations. Those fines and fees have not been paid.
"Regarding next steps, we have issued a complaint, which should be filed shortly with the circuit court and served on Pryor's Towing and Radiator," said DHEC spokeswoman Laura Renwick, in an email.
Pryor said Friday that the state agency has been unwilling to work with him to resolve the issue, which he said involves locked, empty tanks that haven't been used for at least five years.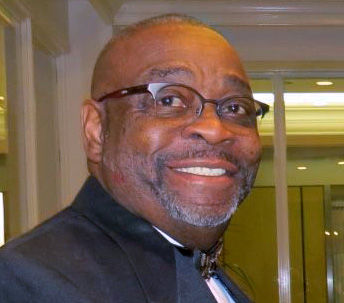 "I wrote DHEC back and let them know the tanks are empty, there's nothing in the tanks, and I'm not in business any more," he said. "If they want to go to court, I will see them in court."
According to a DHEC summary of the enforcement action, it was taken because the tanks had been out of service for more than a year "and did not meet corrosion protection standards; there was no current financial responsibility documentation on file; and the annual tank registration fees for fiscal years 2016, 2017, and 2018 had not been paid."
Underground tanks, such as those at gas stations, are regulated at the state and national level because they can contaminate soil and groundwater if they leak, prompting costly cleanups.
Pryor said there's nothing left in the tanks at his former repair shop and towing business, where the gas pumps were removed years ago.
"They are just sitting there in the ground," he said. "It would cost about $20,000 to remove the tanks."
Removing underground tanks is what DHEC requires, if they don't meet corrosion protection standards.
"If these corrosion protection systems are not functioning for an extended amount of time, it is possible the tank structure could be weakened and possibly leak," Renwick said. "As a result, the department requires that tanks without proper corrosion protection devices be permanently closed and removed from service."
She said there would also be a report, after tanks are removed, "which would contain the results of an investigation into whether environmental contamination exists as a result of these tanks."
The business is at the south end of Rivers Avenue, just before the overpass where Rivers Avenue flows into the King Street Extension.
It's a part of the city that Pryor, in his North Charleston job, is tasked with helping to revitalize.
"My property is sitting there," he said. "If someone wants to buy it and revitalize it, they can do that."