Scaffolding is rising once again around a Charleston building where water intrusion required some tenants to move as construction crews tear down and replace sections of the relatively new exterior.
The scene at East Central Lofts on Huger Street is not unique. Similar work is in progress on multi-family buildings in Mount Pleasant at East Bridge Town Lofts and downtown at the 33 Calhoun condos, and was recently seen at Mixson apartments in North Charleston and at condos on Daniel Island. 
One of the most basic things a building is supposed to do is keep out the elements, such as water, but that's proved to be a surprising and expensive challenge in the Charleston area. There have been construction defect lawsuits involving thousands of residences in more than 40 condo and apartment buildings.
"It appears that a vast majority of condos have either gone through litigation for construction defects or are in litigation," said Owen Tyler, broker-in-charge at The Cassina Group.
Typically, the problem is water intrusion, which can damage structures and cause mold and termite problems.
For owners of condominiums and townhouses, ongoing litigation can reduce the chances of being able to sell the home and reduce the potential selling price because buyers have trouble getting loans with lawsuits in progress.
"For the most part, lending comes to a halt until the litigation is resolved," Tyler said. "The values don't stay steady because the pool of people who can buy them shrinks."
'A massive hit'
Brian Beatty, a top Charleston-area real estate agent with a weekend radio show on WTMA-AM, said the first property he bought in the area was a condo that turned out to have construction defects.
"We had flashing issues. We had grading issues. Sometimes during heavy rain water would flow into some of the units," he said. "By the time we got a check from the developer and paid the attorney we were still assessed thousands of dollars.
"Because that happened to so many developments, the condo community took a massive hit," Beatty said.
Beatty bought his condo at Point James on James Island for $140,000 near the height of the housing price bubble in 2009 and said he watched its value dropped about 70 percent due to the defects, the litigation and the recession. He said that a decade later, the condo's value has rebounded but is still worth less than he paid.
"I can't imagine developers are making decisions that would cause this to happen so often," Beatty said. "I would guess it's the tradesmen or the products they are using."
Residents displaced
Palmer Stowe was among a small number of area residents to secure a "workforce housing" apartment on the Charleston peninsula, where the rent is reduced as part of a zoning agreement with the city. Such agreements allow developers to construct more apartments than they would otherwise be allowed, and East Central Lofts was one of those places.
Now, she's among 13 tenants who have been given a month to move out, to make way for repairs of construction defects. The problems were apparent while she lived there during the past two years, Stowe said.
"I've had water leaking through my windows," she said.
But Stowe said her real problem is that relocating within that apartment complex would raise her rent by about $500, because she would no longer get the "workforce housing" rate for a studio apartment.
"I would love to stay there, and not have to move my furniture and cats and all my stuff on a month's notice," Stowe said. "I'm having to move in with my boyfriend and his roommate."
There doesn't appear to be a complete list of residential buildings in the area that are, or were, involved in such litigation. Potential condominium buyers may see mentions of litigation being resolved in listings or of ongoing litigation in seller disclosures. Renters and owners may only learn of serious problems when they are forced to leave on short notice, which has happened at several apartment and condo buildings.
"We've had several condos that had water intrusion problems and then they had termites," said Edye Graves, chief building official for the city of Charleston. "We've had to force the evacuation of two condominiums."
Those two condo complexes on James Island — The Peninsula and Pelican Pointe Villas — were subsequently repaired, Graves said.
Numerous lawsuits
Compiled by The Post and Courier from published reports, court filings and real estate listings, a partial list of residential multi-family buildings where there is, or was, construction-related litigation includes:
21 George
33 Calhoun
130 River Landing Drive
700 Daniel Ellis Drive
Bee Street Lofts
Brigadier
Bristol
Cambridge Lakes
Charles Towne Place
Concord West of the Ashley
Concord & Cumberland
Ellington Woods
Folly Creek Point
Lord Anson Arms
Kensington at Park West
Madison at Park West
Marais
Mepkin Place
Mira Vista at James Island
Montclair
Ocean Palms
One Belle Hall
One Hamlin Place
Palmetto Pointe at Peas Island
Pelican Pointe Villas
Point James
Renaissance On Charleston Harbor
Shipwatch
Six Fifty Six
The Highlands of Legend Oaks
The Peninsula
Villas of West Ashley
Willow Oaks
In most cases, multimillion-dollar settlements were reached. Large jury awards — such as the $55 million award in 2014 for East Bridge Town Lofts in Mount Pleasant — are often appealed and then settled for less. Construction work at East Bridge that followed the litigation has been going on for about two years.
In some cases, condo owner associations that sued over construction defects have gone on to sue the companies hired to repair the damage, alleging the repairs were also defective.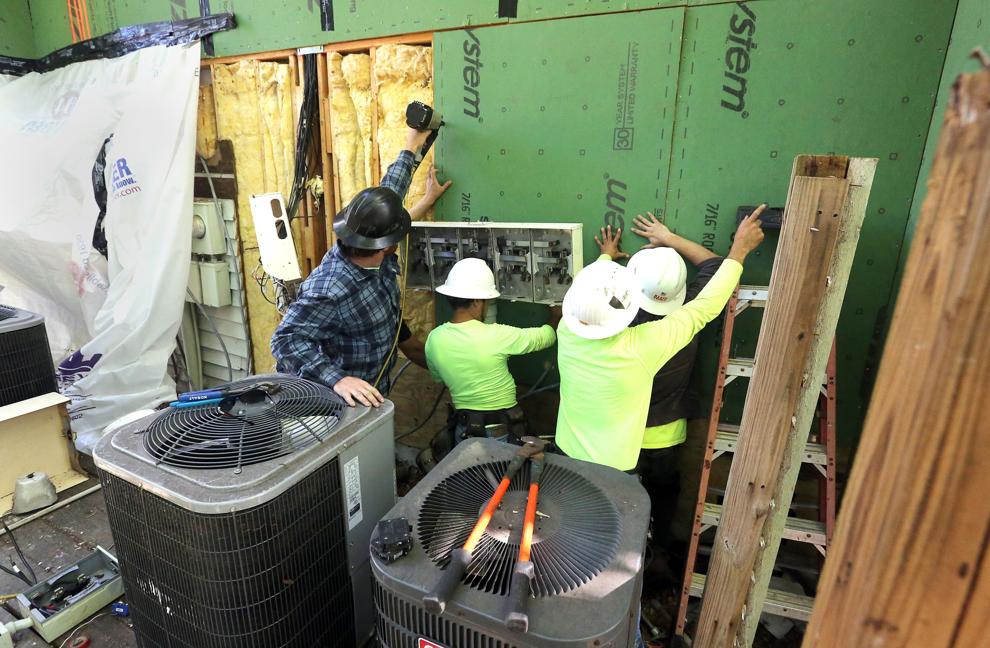 Water-related construction problems aren't limited to multi-family homes.
Charleston County's $48 million Judicial Center had water intrusion problems that prompted replacing 210,000 bricks, reflashing 115 windows and coating or replacing 56,000 square feet of stucco, among other repairs. The county eventually won a $3.5 million settlement.
Charleston's Reuben M. Greenberg Municipal Building also had problems, and litigation, as did several office buildings. 
Harsh climate
"Generally speaking, we're in one of the harshest climates in the country," said Jesse A. Kirchner, the lead civil litigation and construction attorney at Thurmond Kirchner & Timbes in Charleston, whose website lists more than $150 million in construction-related settlements.
In addition to salt air and frequent thunderstorms, Charleston-area buildings regularly must withstand tropical storm-strength winds — South Carolina has been affected by 11 named storms since 2010 — and an increasing number of "extreme weather" events such as the more than 20 inches of rain that fell over five days in 2015. And then there's the humidity.
"Your building will get wet, whether it rains or not, just from humidity," Kirchner said. "Integrating the water management system with the flashing is critical here."
Flashing is a barrier around openings such as a window or chimney that's supposed to keep water out.
In December, the South Carolina Bar's Legal Education Division held a conference about construction law where a top-10 list of construction defects was among the information presented. On that top-10 list of defects, the first six involved "water intrusion" and the seventh was "water management."  
And yet, despite the known problems and the many large settlements, the construction defect problem continues even in relatively new buildings.
East Central Lofts, the Charleston apartment building on Huger Street, was built in 2013, sold in 2015 and was in litigation by 2018. This month, some tenants are being required to move out due to repairs.
In North Charleston, the 268-unit Flats at Mixon apartment complex was barely a year old when one building was declared uninhabitable in mid-2015. In the spring of 2016, engineers told the owner of the complex that the nine still-occupied apartment buildings were "structurally unsound and unsafe," the tenants had to move and litigation ensued.
The complex has since been repaired, reoccupied and renamed Link Apartments Mixon. The restoration effort cost an estimated $23 million. Meanwhile, the company that built the Flats at Mixon plans to construct three more apartment buildings there.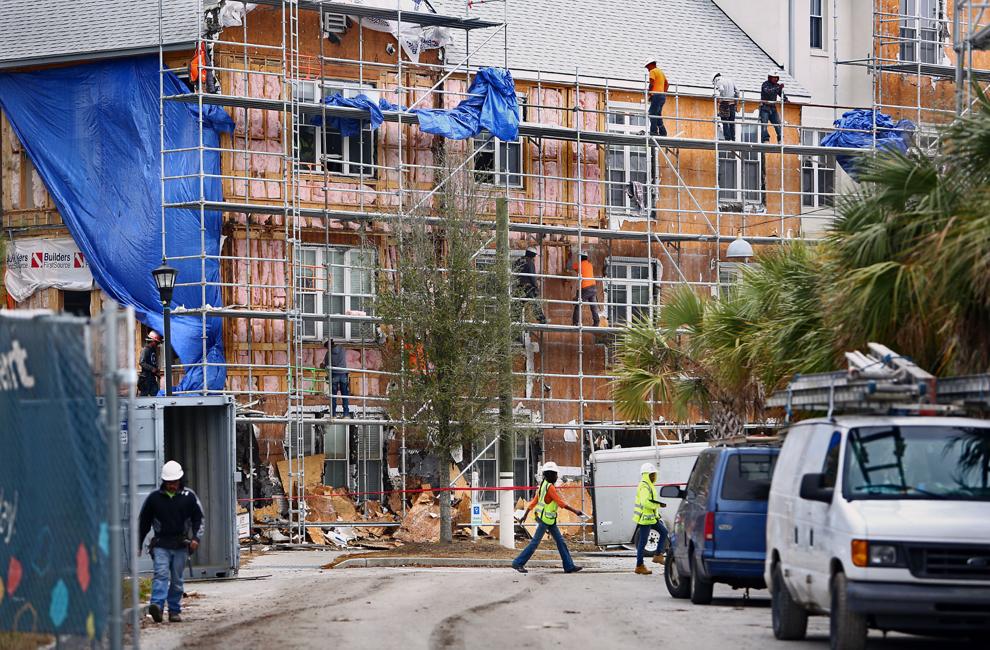 "I wish I did have something encouraging to say about it," Kirchner said. "You would think folks would learn from their mistakes, but then again, they aren't the same players that we had 10 years ago."
Price pressure
While high-end condos can be very expensive, Tyler said that in many cases condos and townhouses are attracting buyers because they generally cost less than single-family homes. Like many, he is puzzled by continuing construction defect problems.
"I wonder, as a real estate agent, how some of this gets through building inspections," Tyler said.
Graves, the city's chief building official, said buildings are inspected based on building codes, with a focus of safety issues. 
"We're visually inspecting and things look fine, but over the years there can be issues with water intrusion that start out small and get big," she said. "Whether the flashing is done right is really up to the contractor, and we don't see every place that's caulked."
The silver lining, if it can be called that, is that sales and home values tend to strongly rebound once litigation and repairs are concluded, Tyler said. He cited Concord West of the Ashley, an apartment complex that became condominiums in 2005, as an example.
The condo association was involved in several years of litigation over construction defects and water damage.
"Once they came out of litigation the values soared overnight," Tyler said.