For years, Hanahan appeared to be a growth hot spot in South Carolina, with the Census Bureau estimating the city had the most rapid population gains in the Charleston metropolitan area.
Then the 2020 census results came out, and local officials were stunned.
Instead of the estimated 28,280 residents in Hanahan, the 2020 census found just 20,325. The difference — as if more than a quarter of the city's residents suddenly vanished — will impact Hanahan's state funding and budget for years to come.

Across South Carolina, the decennial census found that a number of towns and cities had populations much smaller, or larger, than had been thought. Charleston, for example, turned out to have 150,227 residents in 2020, not 139,714 as the Census Bureau had estimated.
The Census Bureau says, in cases where that happens, it's the estimates that were wrong, but Hanahan City Administrator Mike Cochran is among those who disagree.
"When we first saw the number a few weeks ago, I said there's no way that could be correct," Cochran said. "We didn't saw off half the city."
Cochran looks at all the new homes and apartments, the building permits issued, the record number of children in the fall sports program and other statistics, and believes the 2020 census number is far too low.
Located between North Charleston and Goose Creek, Hanahan's population jumped by 39 percent from 2000 to 2010. In the following decade, it grew 12.9 percent, according to the 2020 census, which is faster than the state's total population grew but much less than roughly 50 percent growth that had been estimated.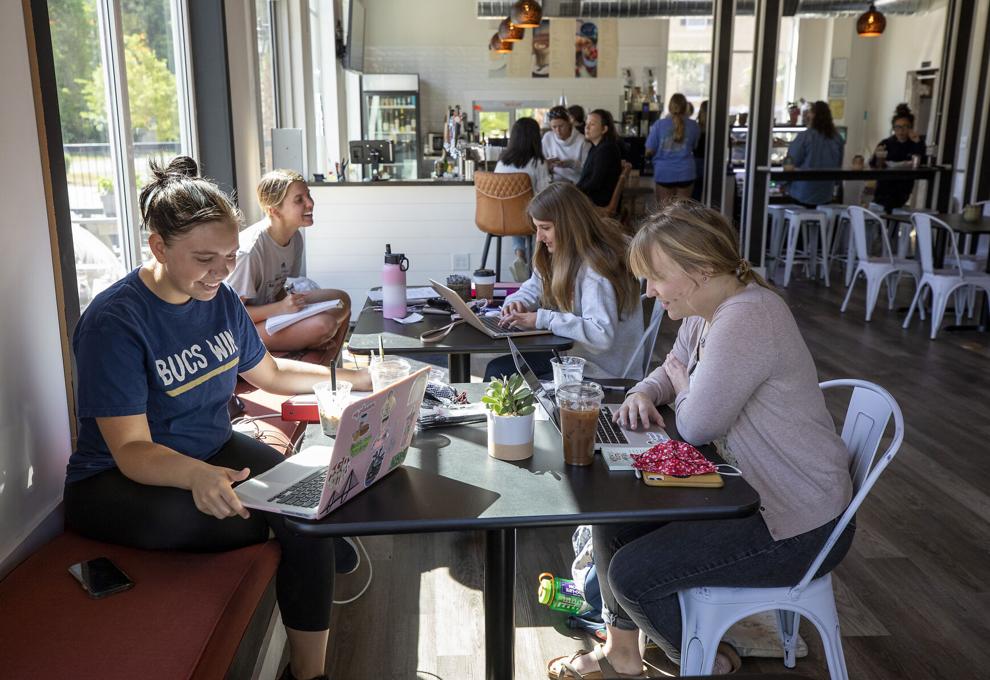 One result is that Hanahan will get a considerably smaller share of state funding, which is based on population, starting this month. Another will be constraints on the city's taxing and borrowing ability, which are also linked to population growth.
"We've grown exponentially over the last decade, but the things we get that are tied to the census have not," Cochran said. 
Growing populations come with demands for more public services, and the census counts are tied to a number of state and federal streams of revenue. State aid is directly tied to population growth rates, with towns and cities that grow most quickly getting more help paying for the costs of growth.
Winners, losers
Financially, the gap between estimates and the 2020 census has cut both ways, because towns and cities received American Rescue Plan Act money based on estimated population, but will receive state aid to subdivisions for the next decade based on the 2020 census.
So, Hanahan got far more ARPA money than the official census count would have supported but will get less state aid than expected for years to come.
In the small town of Lincolnville, near Summerville, Mayor Charles Duberry said he first learned of the official census number from a Post and Courier reporter in October, and he was shocked. The town had been estimated to have about 2,500 residents, but the official count was 1,147 — just eight more than in 2010.
"We've had so many people move in," said Duberry, ticking off a list of new housing and apartment developments. "Since I took office in 2014, Lincolnville has grown tremendously."
He said it's possible that many residents did not fill out their census forms, amid the pandemic. 
The town of Edisto Beach has fewer full-time residents than Lincolnville, but turned out to have 157 percent more than the Census Bureau had estimated; 1,033 instead of 402.
Town Administrator Iris Hill was pleasantly surprised. Not because the official number seems too high — the town does have more than 900 registered voters — but because the estimate had been so low. 
"I wonder why we didn't get ARPA money based on the 1,033," she said.
The answer to that is, the ARPA money went out before the official census numbers were available. The town's jump in population, 619 more residents than in 2010, will mean more state aid through 2030.
Hill said Edisto Beach received $212,000 in ARPA funds, but would have received far more if the towns' estimated population had been on target.
As in Edisto Beach, Charleston officials weren't surprised by the official census count, because it was closer to what they expected than were the estimates.
"Most of that estimate is based on housing unit counts," said Phillip Overcash, the city's senior planner. "Obviously, we know a good bit about that, because we are the ones permitting them."
The city had estimated it would have 156,000 residents in 2020. The Census Bureau estimated 139,714, and the 2020 census found 150,227.
The official count cements Charleston's title as South Carolina's largest city. Charleston's population narrowly overtook Columbia's in 2016, by 213 residents, and now the gap is 13,595.
"There's lots of residential (growth) downtown, but West Ashley has also continued to develop, James Island has seen some infill, and Johns Island and Cainhoy are, of course, growing," said Christopher Morgan, director of Charleston's Planning Division.
Screaming from rooftops
While a number of towns and cities had sizable differences between the estimated and official population counts, none came close to the gap seen in Hanahan, with 7,955 fewer residents than expected.
Berkeley County Supervisor Johnny Cribb was previously Hanahan's city administrator, and said "there is no way in the world" the 2020 census number could be correct for that city. 
"There are entire communities over there that didn't exist in 2010, with thousands of people," he said. "I'd be screaming from the rooftops if I was there."
Cochran isn't screaming, but he's gathering data and looking at options.
"I don't know the exact method of appeal, but we'll get to that," Cochran said.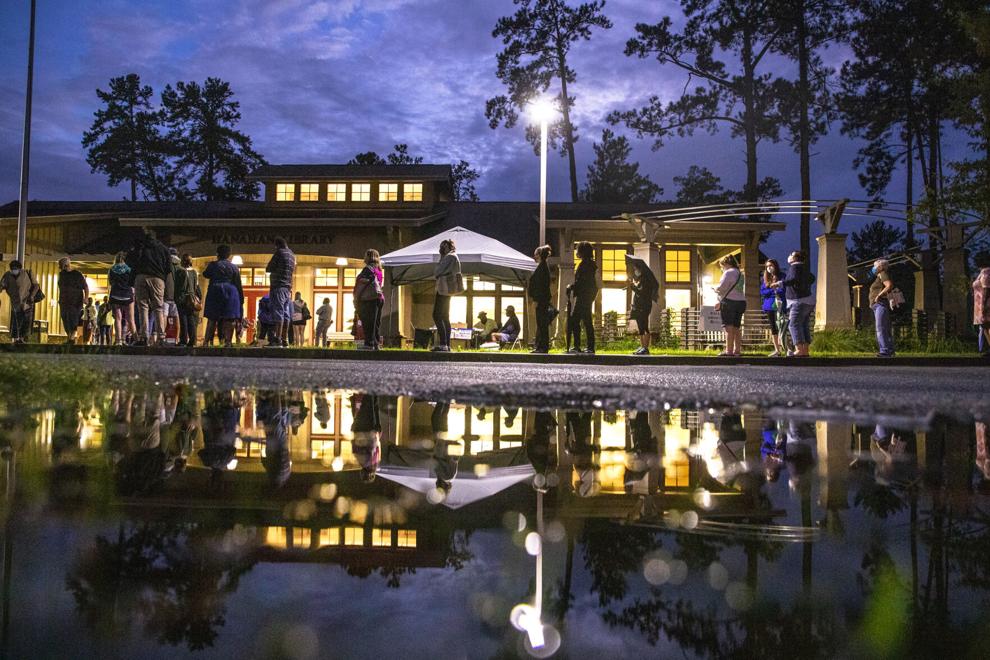 Unfortunately, there are only limited, specific ways to challenge the results of a census. Local governments can request a review of the 2020 census count, through mid-2023, but reviews focus on municipal boundary lines, and whether there were geographic or processing errors.
For example, if a town can show that a subdivision or apartment complex was mistakenly counted as being in a different town or city, that could change the official count.
"As we understand it, there is no mechanism to say, 'Hey, you guys were off by half,'" said Scott Slatton, at the Municipal Association of South Carolina.
What towns and cities can do is wait a few years and request a special census, in 2023 or later. A special census is sometimes done when local officials think there's been significant growth that's not been accounted for, between decennial censuses.
'It wasn't cheap'
A special census isn't a challenge to the decennial census, but a new census limited to a local area. They are conducted by the Census Bureau at the local government's expense, and Mount Pleasant did one in the mid-2000s.
The idea is that having a special census, reflecting a fast-growing population, will trigger more funding and more than offset the cost.
In 2005, during Mount Pleasant's most rapid phase of population growth, the town spent about $750,000 on a special census and expected to get twice that much back in state aid through 2010. Completed in 2006, it found that the town's population had grown from 47,610 in 2000 to 59,104.
"We were pretty sure — this was a town going through tremendous growth — that we were going to get the money back. I think we got it back in two years," said Town Administrator Eric DeMoura, who was directly involved in the count.
"It wasn't cheap, and we had to bring in the Census Bureau," he said. "I do recall having trouble getting enough workers."
So, for Hanahan and other places that believe they were undercounted, a special census in 2023 or later would be the next option to consider.