While Michael Slager's 20-year sentence has been viewed as a warning to other police officers faced with using their firearms in the line of duty, some observers doubt the lasting influence of a particularly stark example of excessive force like Walter Scott's death.
Scott was shot as he ran from a confrontation with the North Charleston policeman in 2015, when South Carolina saw its highest annual level of officer-involved shootings on record. After a dip last year as authorities focused on accountability measures like body-worn cameras, that number has spiked again to at least 47 so far this year — one shy of the record.
While such a trend can be difficult to explain, experts said the concept of a single criminal case influencing it is troublesome.
"The idea that this sentence will discourage officers from engaging in similar conduct is slightly problematic because this was perhaps the most egregious I've seen," said Seth Stoughton, a University of South Carolina law professor and former police officer.
"The value of deterrence is rather low because a vast majority of officers agree this shooting was inappropriate," he added. "We need to look more at the borderline cases."
But even if it discourages just a single officer from using force when it isn't necessary, advocates said the case will have an impact.
Scott family attorney and state legislator Justin Bamberg also heard from officers nationwide who derided the killing as an anomaly, quite different from other shootings that sparked protests elsewhere.
"Does Michael Slager's sentence send a powerful message? Absolutely," Bamberg said. "Is it going to make officers think twice before doing something they shouldn't do? I'm not so sure."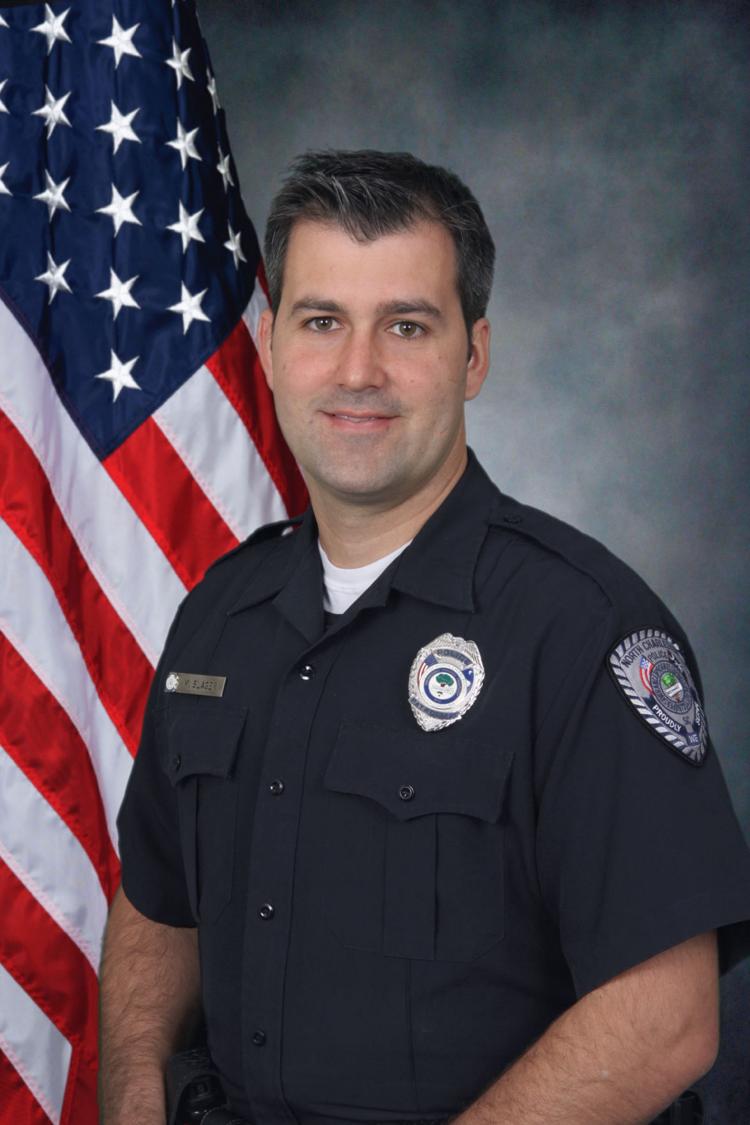 Slager was sentenced Thursday after a four-day hearing in which a federal judge rejected his self-defense claim, ruling that he had committed murder by shooting at Scott eight times as the black motorist ran away. His charge of violating Scott's civil rights carried up to life in prison.
The former lawman's plea agreement barred him from appealing his conviction, but his punishment can be appealed. Lead defense attorney Andy Savage said that decision would not be made until U.S. District Judge David Norton explains the sentence in writing.
But the judge's determination, Savage argued, was contrary to Slager's state trial in which a jury rejected a murder charge and ultimately deadlocked on a lesser manslaughter count, prompting a mistrial.
"We will be looking closely to see if an appeal is appropriate," he said.
'Sends a message'
On a smaller scale, Scott's death has brought change in North Charleston, many say.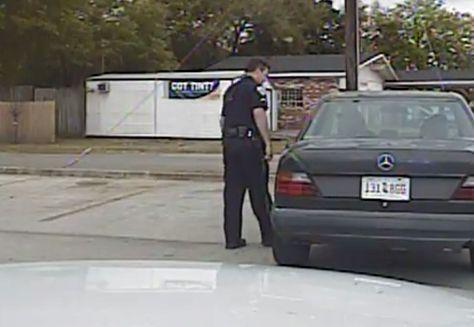 Slager stopped Scott's car on April 4, 2015, for a broken brake light and gave chase after Scott ran. The officer said Scott grabbed Slager's Taser during a struggle, prompting his gunfire, but an eyewitness video showed Slager firing repeatably as Scott started fleeing again.
At the sentencing, Scott's youngest brother, Rodney, hoisted into the air some car light bulbs — the reason Scott encountered the patrolman that day.
Though city officials said the police already had started to scale back on minor traffic stops that long frustrated residents, the shooting made some officers hold back further on enforcement efforts.
That, former Lt. Wade Humphries testified at the sentencing, has contributed to record violence. With 66 killings — 32 in 2016 and 34 so far this year — the past two years are the deadliest in North Charleston's history.
But civil rights advocates rejected the contention that the jump can be attributed to fewer stops, and they cautioned against returning to old tactics.
"It's a good thing that the stops have been cut in half. They used to throw out a broad net whether people were guilty or innocent," said James Johnson, South Carolina president for the National Action Network. "But now we are seeing an increase in police shootings in the rest of the state. ... Hopefully, this sends a message throughout South Carolina that black lives do matter."
After Scott's death, a Post and Courier report titled "Shots Fired" revealed what some called startling common threads in shootings statewide, including a finding that one in four cases involve officers firing into cars. As a result, leaders created new training programs.
Still needed, though, is more thorough officer instruction on whether to shoot under other circumstances, Bamberg said.
State Law Enforcement Division Chief Mark Keel has supported efforts to expand the state's basic police academy course from 12 weeks to 15. But with budget concerns, that change has not been made.
John Blackmon, president of the Tri-county Fraternal Order of Police Lodge No. 3, said "the writing was on the wall" for Slager because the officer's predicament in the encounter with Scott had been ignored by most people who saw the video.
But some good might come of it, Blackmon added.
"He's definitely been made an example of," Blackmon said of Slager. "But I think we'll ultimately see a change in training so officers become smarter in the field."
'Step in the right direction'
Lasting change, advocates said, also hinges on authorities' willingness to prosecute other officers, not just the most severe examples.
U.S. Attorney General Jeff Sessions said after Slager's sentencing that the Department of Justice would continue to step in when any officer "violates the civil rights of our fellow Americans."
Some critics expressed doubt, though, noting that Slager's indictment came during a previous administration in Washington.
But that the current administration followed through is encouraging, they said.
"We are working toward changes in policing ... to make excessive force itself rare," said Shaundra Scott, executive director of the American Civil Liberties Union of South Carolina. "I hope that this is a step in the right direction in the fight for holding police officers accountable."
But Stoughton, the law professor, said more focus should be placed on marginal cases rather than concentrating on outliers like Scott's killing.
He mentioned shootings in which officers were never convicted of crimes. Tamir Rice, a 12-year-old black boy, was gunned down in 2014 as he played with an airsoft gun in Cleveland. Philando Castile, a black man in Minnesota, was killed last year after an officer thought he was pulling out a pistol instead of his driver's license.
Stoughton compared reform efforts to approaches in disciplining schoolchildren. Should teachers focus on stopping students from burning down the school — clearly egregious misbehavior — or should they help students prone to more common misconduct such as cheating and bullying?
"If we can correct poor tactics that officers are more likely to engage in," he said, "we can prevent shootings."