The trailblazers were there, in person and in spirit, to cheer on a group of young students following in a path carved by courage and determination.
The College of Charleston on Aug. 24 honored eight African American alumni who integrated the school in the late 1960s. The tribute was part of an event to welcome the first cohort of 1967 Legacy Scholars, a group of 11 first-year students from across South Carolina.
The 1967 Legacy Program, named for the year the college first desegregated, provides $5,000 scholarships to support Black students on campus and lure others to a school that, in recent years, has been examining its historic role in validating slavery and racial discrimination.
History is a big part of the program. All 1967 Legacy Scholars will participate in the freshman seminar "1967 Legacy and Beyond."
"The course will be an immersive experience as we figure out the history in and around 1967," program director Valerie Frazier said.
Aaisha Haykal, manager of archival services at the Avery Research Center for African American History and Culture, will work with Frazier to develop course assignments and support student research.
The program will include special events, field trips and investigations into restorative justice, Gullah-Geechee foodways and more.
Frazier said the idea to start the program was first offered two years ago to President Andrew Hsu, who wanted to create innovative opportunities for students tied to the 250th anniversary commemorations. She thought the 1967 Legacy Program would help recruit and retain students of color as well as introduce new teaching possibilities that emphasized Gullah culture, community development, business entrepreneurship and African American history.
This first cohort consists of 11 students, but subsequent groups could be larger, depending on levels of donor support, Frazier said.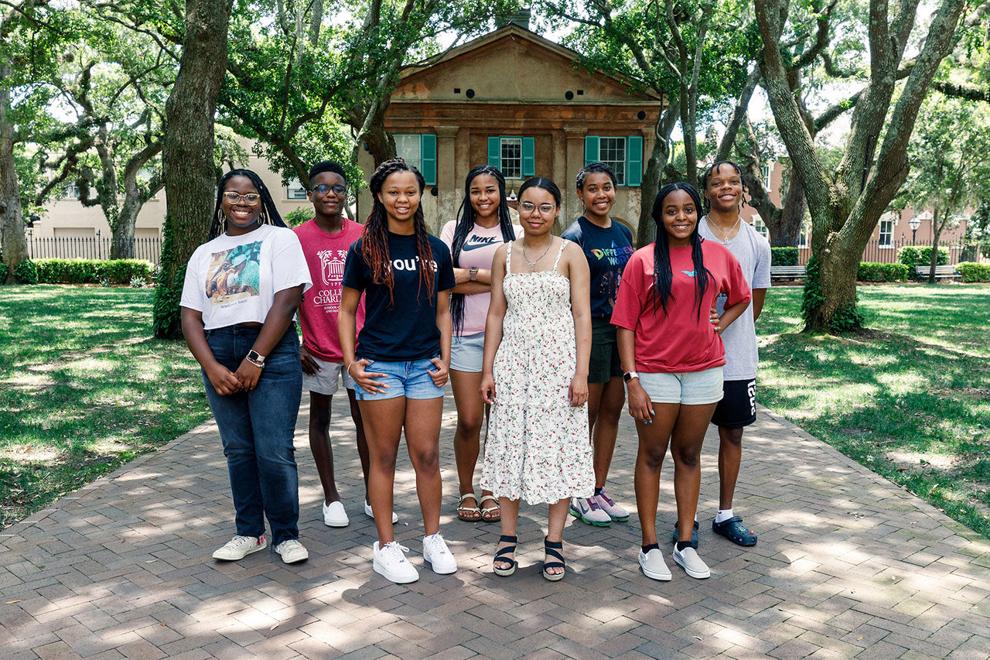 "We'll add five scholars each year, depending on funding," she said. "So next year, if it goes well, we'll have 16 scholars. ... Over the course of seven to eight years, we want to expand the program to 10 per class (level), for a total of 40 each year."
In recent years, the college has made a documentary called "If These Walls Could Talk," examining the use of slave labor to build the original campus; it has invested in its Office of Institutional Diversity; and it has engaged students in the archaeological history of slavery.
"There is a holistic effort afoot that's very transformational, that provides for healing and catharsis," Frazier said.
She hopes the process will help make the school more attractive to Black students, who now represent about 8 percent of the approximately 10,000-student population.
"We want to reach double digits for African Americans," she said.
In 1967, there were only a few.
Eddie Ganaway, class of '71, was the first Black student to graduate from the college. He became a history teacher and then an insurance adjuster. He received an honorary Doctor of Humane Letters Degree from his alma mater in 2007. Ganaway died in January 2013, but not before the college named an alumni award and diversity education center in his honor.
Other early Black students included Linda Dingle Gadson, Carrie Nesbitt Gibbs, Vince Clark, Angela Brown, Gene Washington, Remus Harper and Otto German.
Gadson, class of '72, started at S.C. State College in Orangeburg but wanted to be close to home and family, so she enrolled at the College of Charleston in 1969, "got a piece of car that ran up and down the road," avoided dormitory fees, and devoted herself to her studies.
"They needed me, and I needed them," she said. "It was difficult at first."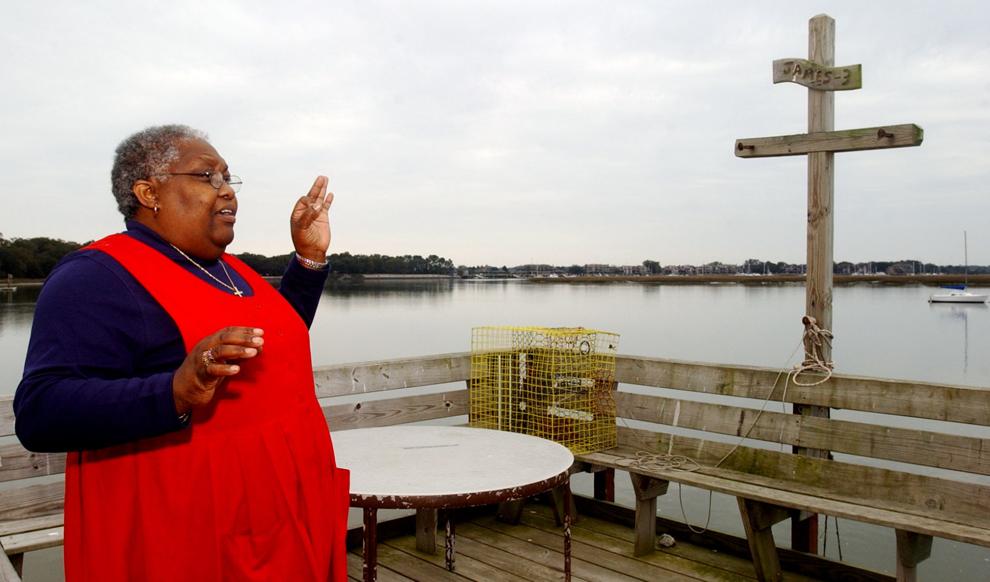 She was isolated, glared at by White students unaccustomed to seeing Black people on campus. But she adjusted, and so did others. She met supportive professors "who wanted to be sure I stayed there," as well as more open-minded students who had come to Charleston from other places.
"A lot of the local kids were protective of the College, felt it should not be touched (integrated)," Gadson said. "But once those kids saw that my mission was to succeed and no one was going to terminate that, then it changed."
She knew that a degree from the College of Charleston would help her career. She was thinking ahead. She was planning to attend law school, but then the United Methodist Church asked her to join a charitable project located on Johns Island.
She did, making Rural Mission her life's work.
German, class of '73, said he benefited from an athletic bubble when he attended the College.
"Student athletes were in their own world," he said. "Remus Harper took me under his wing. He was the first, I was the second."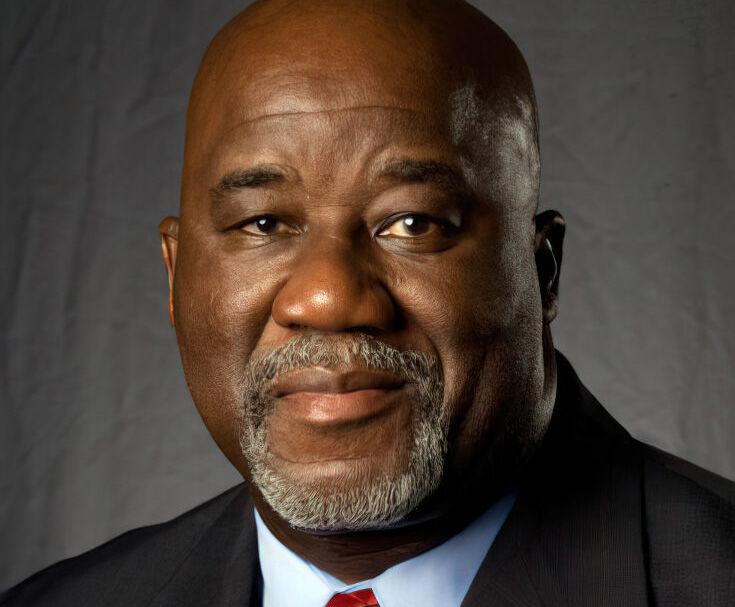 German already had experienced the challenges of racial integration when he decided to leave Laing High School, which was predominantly Black, and attend Moultrie High School instead — which had just 17 Black students among its total population of about 1,500.
"That's really when my journey with integration started," German said. "When I entered the College of Charleston, it wasn't as challenging. Somebody had to help bring down the barriers."
The college wasn't very big back then, he noted. Only around 450 students were enrolled when he attended. In January 1970, the college became a state school. President Ted Stern, just two years into his tenure, utterly transformed the campus. He increased enrollment more than tenfold, to 5,000, and grew the size of the faculty from 27 to 181 over the course of 10 years.
School property grew, too — from one square block to nine that included new facilities.
German and his cohort of early Black students were change agents, helping to push the college into its growth phase.
The first couple of years at Moultrie were treacherous, he recalled. But he was never uncomfortable at the College of Charleston. The leadership was fully invested in diversifying the campus, and some, such as Dean of Admissions and head basketball coach Fred Daniels, made it clear that the Black students could rely on their support.
"I was never fearful on the campus of the College of Charleston," German said. "I experienced that more when I traveled through the South to other campuses, and we were the only people of color in the building."
He said he's thrilled that the 1967 Legacy Program now will offer Black students new opportunities, and that he hopes the administration will double down on its efforts to improve racial diversity.
"It would be nice to see more Black faces at the College of Charleston," German said. "And they need to have Black professors who Black students can identify with."
He has taken note of recent efforts to do just that.
"When I see all the things going on with minorities, I'm just so proud, so pleased to see the College of Charleston is open to all of God's children."