No one in the Charleston area should have the nerve to complain of boredom this weekend. 
Hundreds of thousands of folks will be in town to attend the many events that are planned. 
Here's what you need to know if you want to join — or avoid — the crowds: 
The big race may be the biggest thing going on in town this weekend, but that doesn't rule o…
41st Cooper River Bridge Run and Walk
Lots of room: With the Bridge Run's Expo at the Charleston Area Convention Center in North Charleston on Thursday and Friday, parking is plentiful and traffic manageable for participants to get race packets and sample and buy stuff.
A day for kids: Don't forget the Bridge Run dedicates Friday afternoon to children and their families with Kids Run and "Wonderfest" activities and races at Hampton Park.
Navigating Saturday: Those in the race and walk should know when and where they need to be before the sun rises on Saturday. Those who aren't should simply avoid the race route — Coleman Boulevard, the bridge, Meeting, King and Calhoun streets — basically from 7 a.m. to noon.
In your living room: As in past years, those who want to experience the Bridge Run from the comfort of their couch can watch live coverage from local TV stations and read all about it in the digital, print and social media pages of The Post and Courier.
See something, say something: Ever since the 2013 Boston Marathon bombing, local, state and federal law enforcement agencies have kicked into overdrive to keep participants and spectators safe. All of whom should remember to arrive early, use only clear backpacks, avoid flying drones and report suspicious behavior to authorities.
Flowertown Festival
Who's there: More than 200 jury-selected artists, food, entertainment, kiddie rides and about 250,000 of your closest friends will attend the festival over the three-day weekend.
Avoid the impound lot: Parking spaces are available on a first-come, first-served basis along the town's streets, but be sure you don't block roads or park on someone's property or you may find yourself shelling out cash to get your car back after it's been towed.
Yum yum: Food Truck Friday, new this year, will feature a variety of food offerings on the festival's opening day. You can find them at West 2nd South St. The Taste — samples of local cuisine — will be at the other end, on Main Street between 5th and 6th streets, all weekend.
What not to bring: Leave your golf cart, drones, weapons and pets at home, festival organizers say. None of them are allowed at the festival. 
The road less traveled: Just in time for the festival, part of Nexton Interchange opened Thursday. It includes two frontage roads connecting Highway 17A with Jedburg Road, Holiday Drive and Business Park Road, and North Maple Street Extension. That should help ease the crowd getting into town. But be aware: Drivers are not allowed on the overpass, exit 197 ramps, or Nexton Parkway. 
Volvo Car Open
No mob: More than 90,000 people are attending the Volvo Car Open tennis tournament on Daniel Island. Its championship semi-finals start Saturday morning — just about as the first bridge run finisher busts the tape. Now don't choke, that won't mean gridlock. The 90,000 figure is a total for the tournament, which started last Saturday. Only about 10,000 are expected to turn out for the semis.
Tickets: You're out of luck for the box seats — they were sold out well in advance. Other prices vary, but a terrace seat for an adult for the semi-finals is $80.
No prob: The tournament, now in its 18th year on the island, is an orderly run operation. Traffic back-ups and lines are to be expected but won't make you rant. Refreshments and food are sold onsite and not allowed in. Backpacks and bags will be screened. Nice touches abound, like water taxi service, bike racks near the front gate and the Volvo Car Open app to track play.
Mind your manners: Cellphones must be turned off near matches in progress and spectators must remain in their seats while a match is in play. A polite quiet is de rigueur while the ball is bouncing. Tennis is nothing if not courtly.
Cool stuff: The open is the only professional tennis tournament in the world played on green clay, or rubico. That means the ball hops quicker and spins more than it would on red clay. If you're not up to hopping around, The Tennis Channel covers every volley of the main draw. For more information, go to www.volvocaropen.com.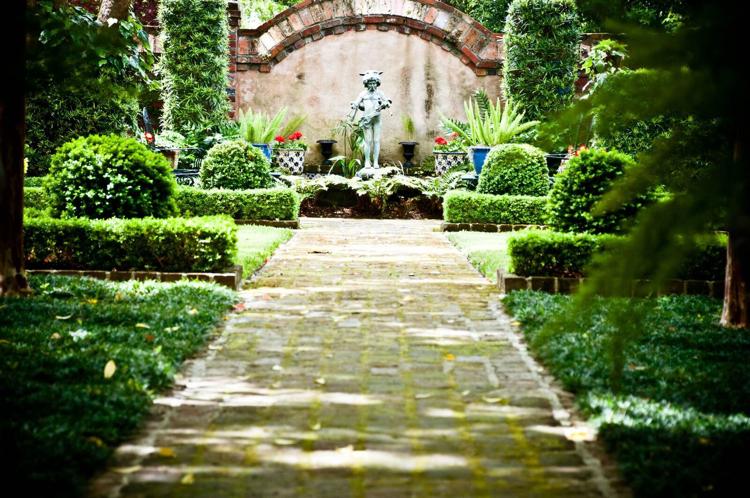 Off the main drag
Tour de decor: If you like home and garden tours, you're in luck. Arts, etc's will hold its annual Kiawah Island Art & House Tour 1-5 p.m. Friday. Admission is $55. The Historic Charleston Foundation's 71st Festival of Houses and Gardens and the Charleston Symphony Orchestra League's 41st annual Designer Showhouse, at 142 Tradd St., will have tours Friday through Sunday. Prices vary.
Go native: Learn more about the flora of the Lowcountry at the Native Plant Festival, to be held 10 a.m. to 4 p.m. Saturday at Old Santee Canal State Park in Moncks Corner. Admission is $5.
Catch a buzz: Immerse yourself in all things honey bee at the family-friendly Charleston Area Beekeepers Association's 7th Charleston Honey & Bee Expo, 11 a.m. to 4 p.m. Sunday in the side parking lot of Cinebarre in Mount Pleasant. The event is free.
Laissez les bons temps rouler!: The sounds of zydeco and smells of jambalaya and crawfish will fill the air of James Island County Park noon to 6 p.m. Sunday for the Charleston County Park and Recreation Commission's 27th Lowcountry Cajun Festival. Admission is $15 for adults and free for children under 12.
Bring a lawn chair: Want to wind down from the busy weekend, away from the masses? Come out the Knightsville Porch Jam, 1-4 p.m. Sunday, at the Knightsville General Store and Coffee House, in Summerville. There is no admission.