Surgery scars on his knees are the legacy of World War II for Julian Snipe.
A mine exploded in Germany, destroying the ammo supply truck he was walking alongside. He woke on the ground in the bitter cold and couldn't feel his legs.
Snipe joined the Army in 1942 as an 18-year-old. He had grown up on a Johns Island family farm. He couldn't wait to see more of the world.
He had been jealous of the soldiers riding by in the buses in their uniforms, including the white ones who would point their rifles at him like they were squeezing the trigger, calling him names and throwing stuff at him.
Sunday is Veterans Day, the annual observance for the men and women who have served our nation, including nearly 3 million who died doing it. And this year is the 100th anniversary of Armistice Day ending World War I.
Of the 16 million who served in the military in the Second World War, about one in 10 was African-American — fighting for their country in the grips of its Jim Crow era of prejudice and discrimination.
They are getting a last days' round of attention from College of Charleston professor Michael Owens with the Voices Speak project. Owens started interviewing the veterans after writing a book, "Burned: Conversations with a Black WWII Veteran," about the late Dorchester County political icon Rollins Edwards.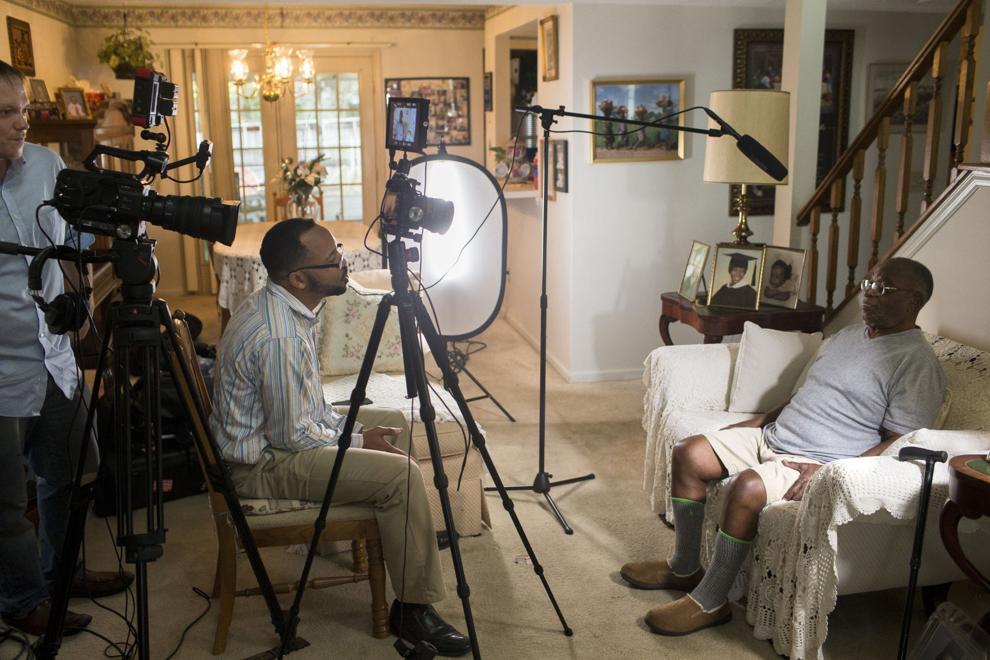 During World War II, Edwards was one of the soldiers subjected to secret tests by the Army using blistering and disfiguring mustard gas. Meeting Edwards made Owens realize he knew little about the sacrifices and contributions blacks made in the war.
"Why didn't I hear this?" he remembered thinking to himself. He launched a Go Fund Me page to support the project and has now videoed the oral histories of more than a half-dozen of the veterans in the area and is looking for more.
"African-Americans were overlooked, not talked about," he said. "World War II veterans are dying 400 to 500 per day. I'm just going to keep going until I get as many as I can."
Boot camp
Most people have heard of the Tuskegee Airmen — the 1,000 pilots, navigators, bombardiers and mechanics who stepped forward to prove to a segregated society that black Americans could fly fighter planes and then did it as well as or better than anyone else.
Fewer people realize that more than 2 million other people of color served in the Army, Navy and Marines during the war. They were among those who stormed the beaches at Normandy, marched through the Alps, fought from foxholes on Iwo Jima or came under fire in any of countless other battles in every theater of the war.
In the 1940s Jim Crow era, the enlistees were often assigned menial jobs. One veteran who Owens interviewed worked as little more than a butler for a white commander.
Snipe loaded ammunition on a truck near the front lines, then unloaded it at the front. He talked to Owens and The Post and Courier recently about his experiences.
Now 94 years old, the North Charleston resident walks with a cane, stiff but with a practiced ease. His eyes can look sad one moment and then crinkle into smile wrinkles the next.
His mother, Maria Snipe, cried when he left for the war. Not him. Like a lot of other young men who went across the world to war, he had never been out of his hometown before. He had little concept of what the military entailed, much less fighting a battle.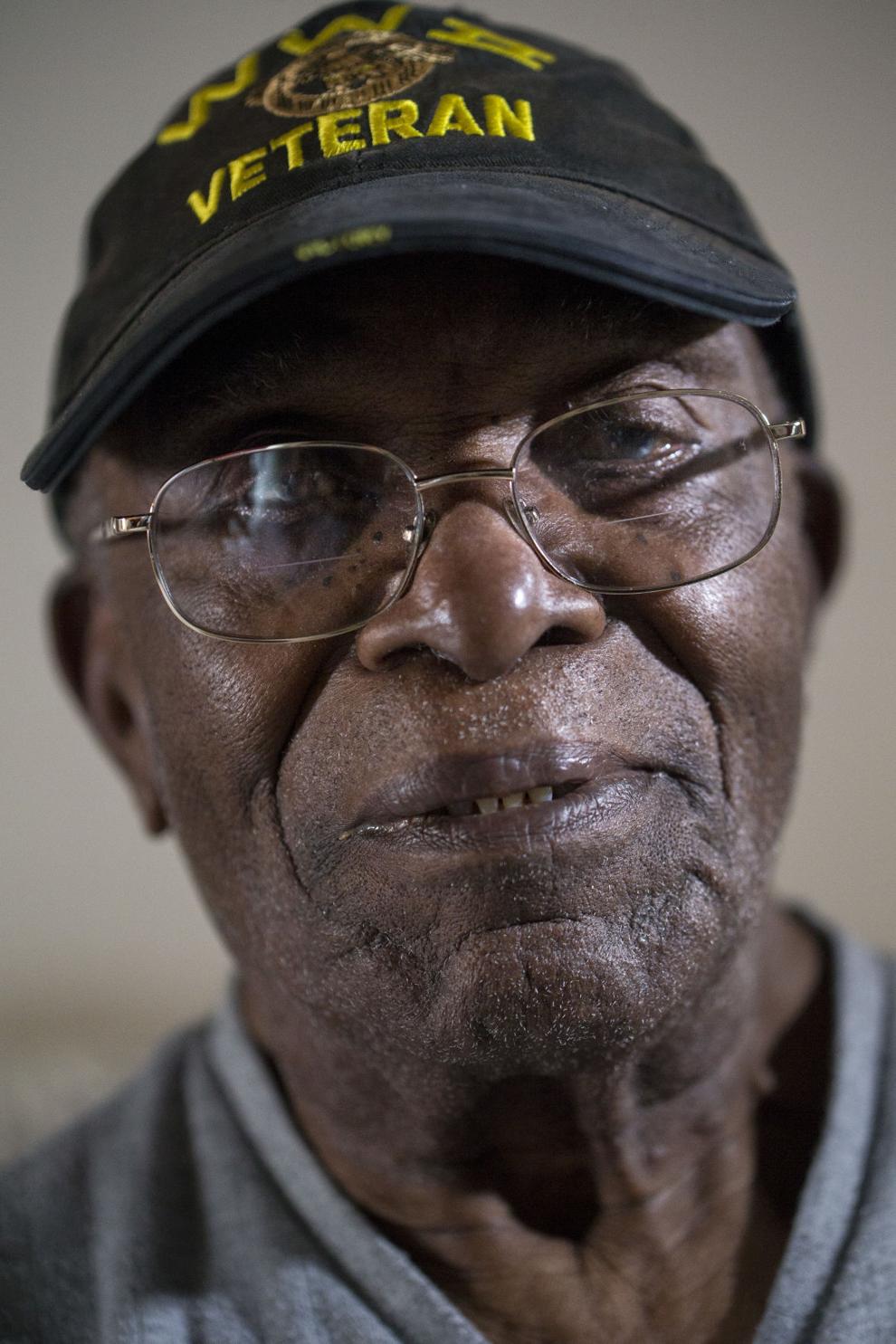 Given a furlough from the forced-march drudgery of boot camp at Fort Jackson near Columbia, he went home. Mom asked him if he were back for good and he said yes. In a tiny country schoolhouse in segregated days, he had been taught only to about fourth-grade level. He could barely sign his name, he said.
He had no idea what furlough meant until the police came for him.
"Do I have to go back to the same training?" he asked.
"Man, you just started," he was told.
The blast
The troop transport ride to Europe on the former Queen Elizabeth luxury liner was otherworldly for Snipe.
"Seeing all the water was a jolt. No land. Just water. I had never seen so much ocean before," he said. Joe Louis and Sugar Ray Robinson, renowned boxers revered by African-American communities, were aboard with him as soldiers. Seventy years later, Snipe still gets a little awed to recall meeting them.
Then the booms started, planes dropping bombs on German submarines around the convoy. That's when the reality of war began setting in.
Even amid the bombing, though, England was vacation-like.
While training in the South, even in uniform, Snipe knew it was a risk to head off base without a white officer. He had few places that would let him in and often slept on the bus during transport.
In England, the prejudice he faced mostly was from other American soldiers, who would pick fistfights if they found black soldiers talking with white women.
"England was beautiful. They treated us wonderful. I didn't know that parts of the other world were so good," he said.
The war came at him hard and loud.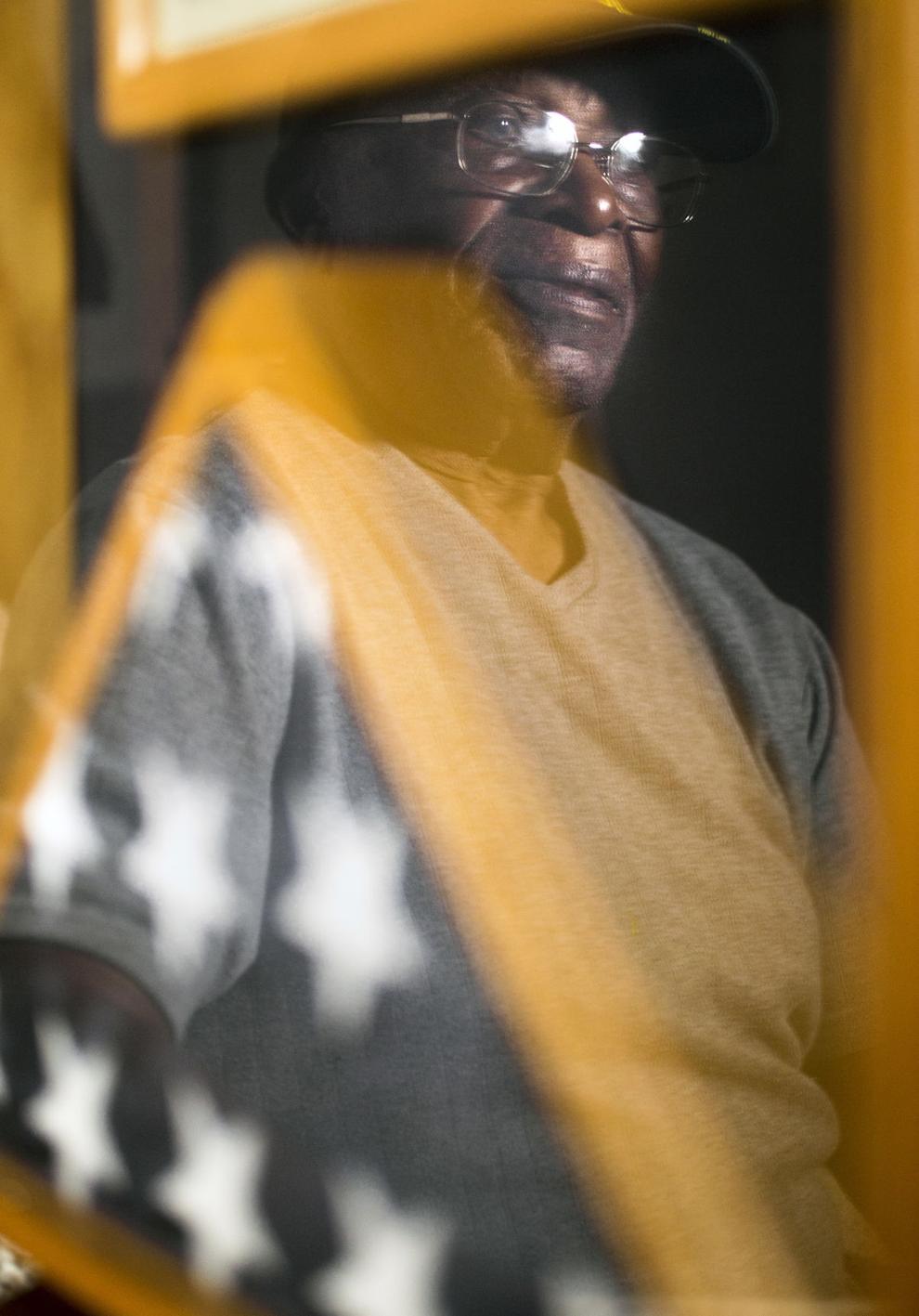 "You'd find a lot of guys dead along the way (convoy runs), mostly Germans," Snipe said. He'd hear the artillery rounds whining overhead, coming in. Somebody would yell, "hit the ditch" and he'd dive for the ground.
"I thought that was the end of the world and the end of life," Snipe said. "I didn't know things would go on like that. You still had to do what you were going to do."
For someone from the balmy South Carolina Lowcountry, the winter cold in Germany was so fierce Snipe shivers to remember it. He slept in a tent without heat, curled up GI blankets. The supply convoy night runs were no better. The convoy traveled so slowly soldiers would step out, walk alongside, just to try to warm up.
That's where he was when the mine blew apart the ammo truck.
"If I didn't have a praying mother, boy, I'd have been on that truck," he said.
Ears ringing
When Snipe woke on the ground, his first thought was that he'd never walk again. Soldiers loaded him up and brought him to the field hospital. From there the Army transported him back to England to another hospital and eventually released him to go home.
He lurched through the door so woodenly his mom thought he had lost his legs.
Snipe came back to a white world that treated him somewhat better because of the service and injury, but he couldn't find a job. He moved to New York City, worked as a meat packer and eventually came back home. A series of operations along the way brought the use of his legs back and left scars.
And to this day his ears ring from the blast.