MONCKS CORNER — Latorie Lloyd Walker, an African American woman, has won a special election runoff to fill the seat of a former Town Council member who resigned for making a racist post on social media.
Walker defeated Mike Doty by collecting 53 percent of the vote to Doty's 47 percent. 
The special election on Tuesday was held after Chadwick Sweatman resigned his seat in August after posting a racist, doctored image on social media depicting former presidential candidate and Secretary of State Hillary Clinton in blackface.
The circumstances of winning Sweatman's old seat were not lost on Walker.
"I try not to think about that because I don't want to be biased, but yes, there is definitely an irony in it," Walker said on Wednesday. "I think Moncks Corner is ready for unity. I think that we want to put the act of division behind us. We want to move forward. There is division within our country, but we don't have to have it in our town. We can still remain family-oriented for our future generations."
Sweatman was not on Tuesday's runoff ballot but did receive 134 write-in votes two weeks earlier during the initial special election, finishing third overall.
The former councilman, who had been in office since July 2015, posted the offensive image on his Facebook page. Sweatman, who is White, issued a statement through the town the day he resigned. Sweatman had easily won reelection in 2019 and his term on Town Council was not up until 2023.
"I recently posted on Facebook an image of Hillary Clinton in black face. This was a mistake. My choice in posting the image was never maliciously intended. It was meant to be a joke. In hindsight, I understand it was a poor joke," Sweatman's statement said.
This was Walker's first run for public office.
"I'm elated and humbled to win, and everyone has been so welcoming so far," said Walker, who grew up in Moncks Corner but went to high school in West Ashley. "My family has always been advocates in the community. I wanted to be active in the community, but I didn't know what I wanted to do. When the seat came open in August, I thought I could serve on a greater scale."
Mayor Michael Lockliear congratulated the councilwoman-elect,  who will be sworn in at the Dec. 15 council meeting.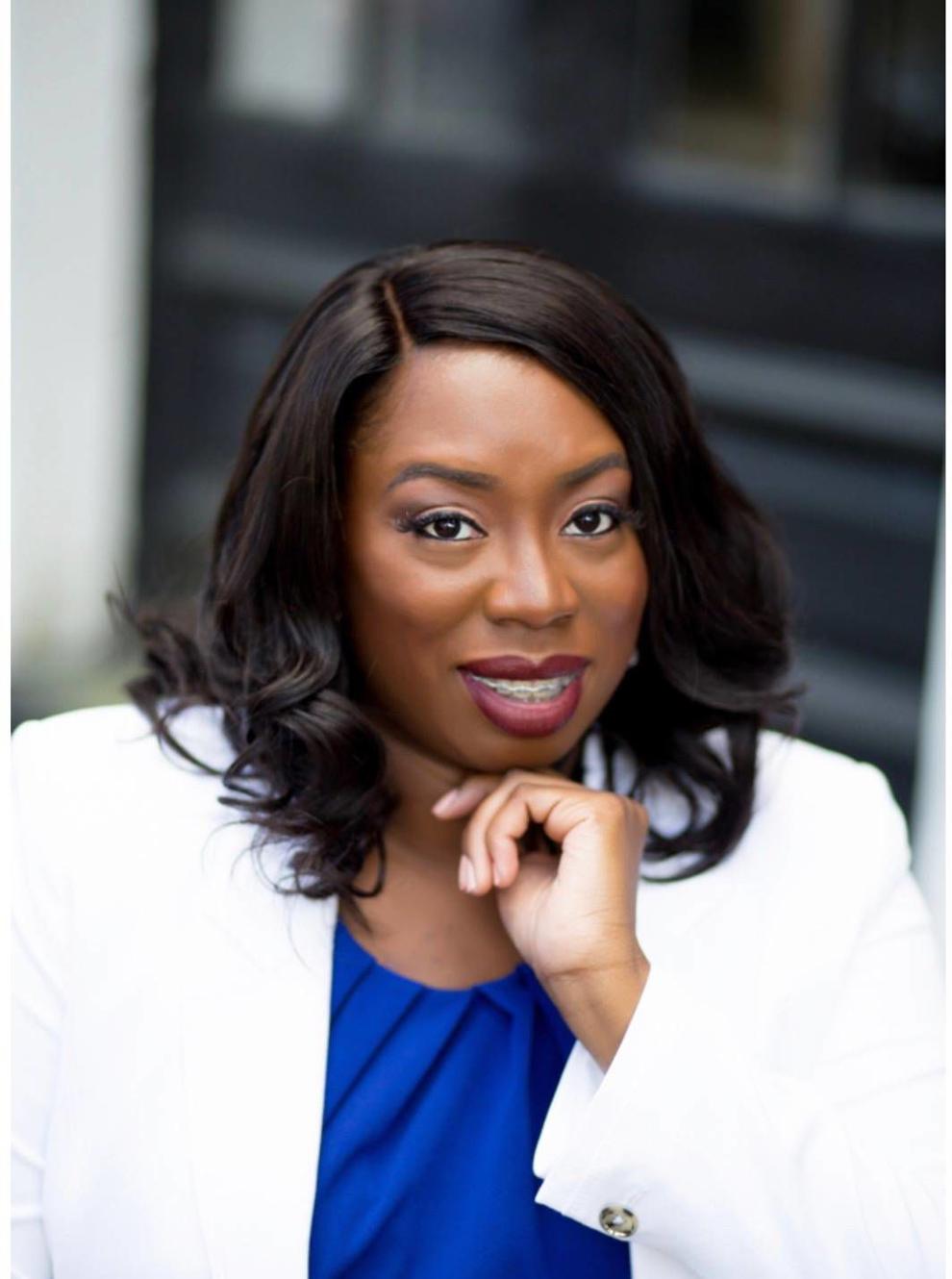 "I look forward to serving with her on Town Council," he said. "Her business experience and passion for small business will be an asset to Moncks Corner Town Council."
Walker is owner and CEO of Aspire Early Learning Academy, which has three locations, and is a real estate agent with AgentOwned Realty in Goose Creek.
She was named one of the 2019 Top Ten Business Women of ABWA, a national program that honors 10 outstanding members for achieving excellence in career, education and community involvement. Walker holds a master's degree in management and leadership, a bachelor's degree in business administration and an associate degree in public service.
Doty is executive pastor at Pointe North Church in Moncks Corner. He worked as a missionary in China for four years and went to Stratford High School.
Walker received 316 votes of the 598 ballots cast on Tuesday. Doty garnered 282 votes.