Some Berkeley County residents may get to decide if they want to pay more in taxes to fund athletic fields and recreation programs in the county.
Or they may not.
Berkeley County Council voted last week to put a question on the Nov. 6 ballot asking residents who live in unincorporated areas of the county if they want to create a special tax district to fund the programs.
But council may reconsider its decision Monday because the resolution was added to the Aug. 13 agenda just seven hours before the meeting, not 24 hours as required by the state Freedom of Information Act.
County Attorney John O. Williams assured council the issue fell within a provision of FOIA that allows public bodies to amend their agenda if exigent  circumstances exist. In this case, the emergency was that the ballot question had to be submitted to the county election commission by Aug. 15.
But Councilman Josh Whitley now plans to ask council to support seeking an opinion from Attorney General Alan Wilson on whether the council violated FOIA. Attorney general's opinions do not carry the weight of law.
"The cynic in me would say an exigent circumstance would not exist if we've known about this for a long time," said Whitley, the lone vote against adding the issue to the agenda and against the resolution.
The council first discussed the referendum on Jan. 6, 2017, when Councilman Steve Davis said he wanted to add the question as an amendment to a referendum on the county's form of government. It has come up several times since.
Davis said he asked for the issue to be on the Aug. 13 agenda but it wasn't, and that's what created the emergency. The issue was on the July 23 meeting agenda but wasn't discussed because Davis was absent.
"I think the citizens should have that voice and asked to have it put on the (Aug. 13) agenda, but that did not occur," Davis said.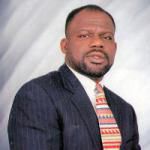 The council's action might not be illegal, but it seems fishy because it denied the public a chance to comment, said Bill Rogers, executive director of the S.C. Press Association. Council passed a one-vote resolution instead of an ordinance, which takes three votes and a public hearing to pass.
"By that logic, they could wait until the last minute on anything," he said.
Jennifer Ort, a Ladson resident who keeps a close eye on Berkeley County government, believes the council broke the law.
"State law is clear," she said. "Council didn't follow it. At this point, the outcome that needs to occur is council needs to take whatever steps are necessary at their Aug. 27 meeting to remove this referendum from the ballot."
Although the deadline for adding items to the ballot has passed, the question can still be removed, said county Elections Director Adam Hammons.
"We will hold off on ballot printing until Sept. 11 to make sure we can accommodate any changes," he said. Military and overseas citizens' ballots have to be mailed by Sept. 21.
"If the AG says our voting was illegal, then it comes off the ballot," said Councilman Tommy Newell, chairman of the Justice and Public Safety committee, which considered the referendum.
If passed, the measure would add about $40 to the annual property tax bill of a $250,000 owner-occupied home.
It would bring in roughly $1.6 million, but some council members questioned how that money would be spent.
"I wasn't there (Aug. 13) because of an illness, but I would have voted against it," Councilman Ken Gunn said Wednesday. "Mr. Davis has been asked twice about where this money was going to be used, but those figures have not been provided. That's a lot of money and I can't sell this to my constituents unless I can tell them where it's going to be spent."
Whitley agreed.
"It's hard for me to be against something that my colleague (Davis) holds as his No. 1 priority," he said. "My concern has been the mechanics of how this would work out. Is it going to be where dollar for dollar it goes back to the district from whence it came?"
Most of the money would stay in the district where it was collected, Newell said, but 20 percent "would go into a pool to refurbish some of these fields that you see that are lying in ruin throughout the county."
Providing recreational opportunities will pay off in the long run by keeping kids out of trouble, he said.
"If private companies wanted to invest in our communities, then I would not feel the need to have a referendum," he added.
Recently, efforts to provide programs have been left to private individuals, such as self-described community activist Willie Powell, who collected donations to build a handful of basketball courts in rural parts of the county.
The recreation referendum is to be the second local question on Berkeley County ballots. Voters county-wide will also be asked if they want to change the county's form of government from an elected supervisor to an appointed administrator and add an additional council member.
Council voted in May to put that question to voters after passing an ordinance that had three readings and a public hearing.