Nearly 18 months after Berkeley County School District discovered it was being robbed by Chief Financial Officer Brantley D. Thomas III, the district continues to feel the effects — to the tune of more than $80 million, according to a district lawyer.
"The Brantley Thomas scheme was greater than $1.2 million confirmed already, and it's likely much more," said district lawyer Josh Whitley. "It affected this district to the tune of tens of millions of dollars."
The allegations represent the largest public embezzlement scheme in recent history and possibly ever in South Carolina, according to the state Attorney General's office.
Thomas faces three state indictments charging him with a total of 29 charges — 27 of embezzlement and two of forgery.
He also pleaded guilty in January in federal court to indictments charging him with one count of fraud and embezzlement from a federally funded program, nine counts of money laundering and 10 counts of "honest services wire fraud," which involved receiving kickbacks for awarding insurance policy contracts to specific companies.
He has admitted guilt and is awaiting sentencing in federal court and a state trial.
"In light of Mr. Thomas' schemes, a $198 million building referendum grew to $279 million and this board had no clue," Whitley said. That includes $53 million in equipment bonds, $12.5 million from the reserve fund for construction overages, $14 million in additional bonds for construction, and $1.5 million in taxes when the district was forced to issue taxable bonds. 
Thomas started taking money from the district as early as 2001, officials have said. He was fired Feb. 7, 2017, a day after district leaders learned of a probe into district finances by Wells Fargo and the FBI.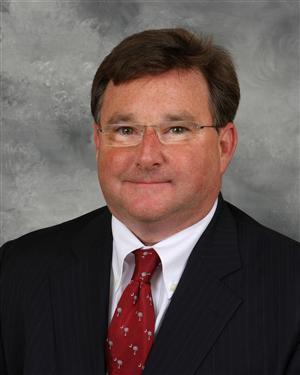 In May 2013, six months after voters approved the $198 million Yes 4 Schools campaign, Thomas convinced the board to pass an additional $53 million in special obligation bonds to fund "furnishings, fixtures, shelving, kitchen equipment, HVAC units, library shelving and smart boards, etc." for the new buildings, a move that was criticized by several members of the public and one board member who said they believed the referendum would cover everything.
Over the next several years, Thomas shuffled money among accounts to cover his transgressions and construction overages, authorities said. Last year, the district had to borrow $12.5 million from its reserve fund to make up for a shortfall in the building program and was forced to issue taxable bonds.
Thomas is also accused of securing unnecessary insurance policies in exchange for kickbacks.
"I want folks to understand how infuriating it is for the board when we discover these things that keep cropping up as a result of Mr. Brantley Thomas putting his fingers in the till," said board member Ann Conder. "I still have nightmares that we're going to uncover more information, more things, and every time something like this comes to the forefront, it just infuriates me because that's money that's taken away from our children."
In the wake of the debacle, Superintendent Brenda Blackburn resigned and in March 2017 the district hired former superintendent Tony Parker, whose firm, Harding Parker & Associates, has since been paid a total of $371,000 for four contracts:
Parker was paid $119,000, including expenses, as a consultant to Interim Superintendent Deon Jackson. In that capacity, he is credited with reorganizing the district office for a $1.3 million annual savings and uncovering the insurance scheme that is part of Thomas' federal indictments and a $45 million lawsuit against Thomas and some insurance companies. He also played a role in the district's firing its auditor, hiring a new one, and hiring a new chief financial officer, internal auditor, bond counsel and forensic auditor.
His firm was paid $25,000 to conduct the search that led to the district hiring Superintendent Eddie Ingram in "one of the most difficult and challenging circumstances imaginable," Whitley said. In 2008 and 2012, the district paid $85,000 for similar searches.
Harding Parker was also paid $77,000 for a district-wide training that was led by one of Parker's partners.
Finally, Parker was paid $9,750 a month plus expenses — a total of $141,320 — to do a comprehensive facility study of the district's 6.3 million square feet of schools and other buildings. "It's not an expenditure, it's an investment," Whitley said. 
On Tuesday, the board voted 5-3 to continue Parker's contract two more years at $7,500 per month, a move that was praised by Hanahan resident and district watchdog Pat Eckstine. 
"You have a gem here who has done so much," she said. "He's worth every penny."
But the district will not continue to hire consultants indefinitely, Chairman Sally Wofford said. 
"The public will never know how far in the ditch this cart went and how hard we've worked to get it out," she said. "It's going to take a couple years because as Mr. Thomas was running schemes and stealing money and doing the things he was doing, he was also breaking our structure, he was breaking our procurement process and he was creating bad policy. And we have to fix all of those things.
"Will we employ Harding Parker & Associates forever? Absolutely not," she said. "We do not want consultants constantly being a cost for this school district, but we will make an investment to get it right and to go where we need to go."
Parker's contract is "a tenth of a percent" of the district's total budget," which she sees as "a commitment to get it right," she said. 
Some questioned Parker's current contract because he was paid $121,000 when he resigned abruptly in January 2011 after three years at the district's helm. Parker said Tuesday he left because of issues with the board.   
Also Tuesday, Tom Fernandez, a critic of Parker's contract, praised the board's "radical transparency" for discussing it in open session. 
"Everyone has witnessed a significant shift in political behavior," he said.
In August, the district is set to open the last two schools that are part of the 2012 referendum campaign that kicked off the state investigation, Bowens Corner and Tanner Plantation elementaries.
"It's amazing that we are opening two schools in light of what this board has faced," Whitley said. "When Mr. Thomas exited, no one could account for the cost of Bowens Corner Elementary. What this board has done ... is nothing short of remarkable."
Parker's master plan, which also includes detailed maintenance projections, shows a need for three new schools in the next five years — two middle schools and an elementary school — and additions to several others.
Funding for any additions or new schools has not been identified, he said.