A shootout on a rural road wounded a Berkeley County sheriff's deputy and another man early Friday after officers responded to a domestic violence call near St. Stephen.
A suspect in the dispute jumped from his car and shot at three deputies after they blocked his escape a short distance from his home, Sheriff Duane Lewis said. At least one round struck 28-year-old Deputy Cody Gooch, but he and his colleagues returned fire, wounding the gunman several times, he said.
Gooch and the suspect, 31-year-old Calvin Lorenzo Middleton III, were rushed to Trident Medical Center in North Charleston, where they were listed in stable condition later in the day, authorities said.
The shooting underscored the risk officers face when responding to domestic disputes, long considered among the most volatile and dangerous calls for law enforcement. It struck an eerie note as well, as Gooch was injured almost two years to the day another Berkeley County deputy was wounded by a volley of gunfire.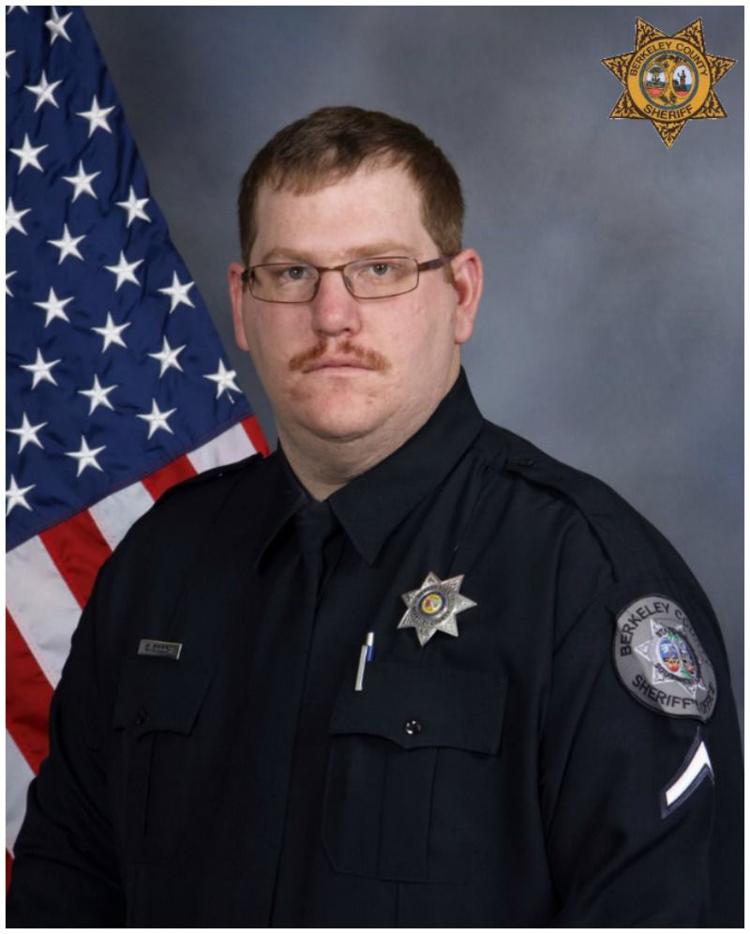 Friday's incident unfolded after Middleton's wife called for help around 5:30 a.m., telling dispatchers he had threatened to harm her at their 1055 Pine Tree Drive home, Lewis said. The home is in a rural residential area north of St. Stephen.
Gooch and two others raced in to help and stopped a car on Imperial Drive trying to leave the area, Lewis said. Before the deputies could figure out what had happened, Middleton emerged from the car with a pistol in his hand and opened fire, he said.
"I don't know if any words were exchanged," Lewis said. "I am being told that the subject exited the vehicle and began shooting at the deputies immediately."
Agents from the State Law Enforcement Division were called in to investigate the incident, the eighth officer-involved shooting in South Carolina this year. A team of sheriff's detectives also were working to determine what prompted the domestic dispute and set the incident in motion.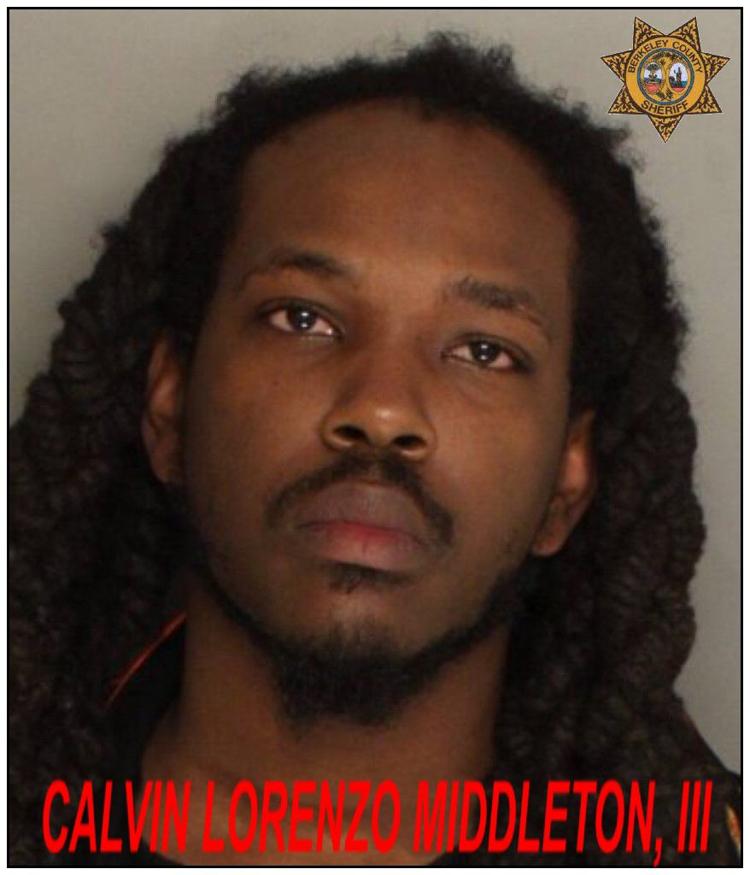 Middleton has a minor arrest history in Berkeley County, according to SLED records.
In March 2004, he was arrested on suspicion of simple possession of marijuana, but the records did not say whether he was convicted. He was convicted of unlawfully carrying a weapon in January 2005 and given six months of probation. That June, he also was convicted of being a minor in possession of alcohol.
The yard of the single-story home on Pine Tree Drive is littered with old shoes, burned trash, bicycles and rusty metal furniture. Animal control officers rounded up several dogs that had been roaming freely around the property.
A neighbor said the home had been quiet in recent years, aside from the barking dogs.
When police pull the trigger in South Carolina, investigators fail to answer key questions about what happened, fail to document the backgroun…
About a quarter-mile away, around a corner on the pine tree-lined roads, SLED investigators at the shooting scene marked evidence near several sheriff's vehicles and lifted a ballistic vest on the ground next to other police gear. The site is outside one of the few homes on that stretch of Imperial Drive.
At the hospital, Dr. John Smear said that both men were in stable condition, but health privacy laws prevented him from discussing the nature of their wounds. Lewis said the suspect was shot several times.
Lewis said Gooch was in good spirits, surrounded by his parents and his girlfriend. Gooch even asked if he could still proceed with his plans to take a promotional exam next week in hopes of becoming a corporal, he said.
The sheriff said he hired Gooch not long after becoming sheriff in 2015. Gooch worked at the county jail before graduating from the state's Criminal Justice Academy and going to work as a patrol deputy.
Friday's incident, Lewis added, illustrated the dangers deputies face daily working to protect Berkeley County residents. No officer wants to be involved in such an incident, he said, but the suspect alone was responsible for how the incident played out. 
"He made that choice," he said. "We didn't make that choice for him."
Domestic disputes are widely considered among the most dangerous calls law enforcement officers respond to and the data backs that up. A 2015 study by the Justice Department and the National Law Enforcement Officers Memorial Fund reviewed 684 line-of-duty deaths over five years and found that domestic violence-related calls accounted for the highest number of fatalities. Domestic incidents represented nearly a quarter of the calls for service that ended in an officer dying. 
Lewis said he had no information on whether deputies had responded to prior incidents at the home where the domestic dispute had occurred.
It was an emotional day for Lewis' department, he said, because the incident occurred close to the two-year anniversary of a shooting that wounded Cpl. Kimber Gist in February 2016. Gist, who was shot five times while checking on a suspicious vehicle, has since returned to work.
"It's kind of bittersweet for us," he said. "We are just thankful that both of those deputies are still alive."
Lewis said he plans to bring in mental health counselors to talk through Friday's shooting with everyone involved.
Gregory Yee and Hannah Alani contributed to this report.