Berkeley County saw a spike in population growth last year, gaining nearly as many residents as Charleston and Dorchester counties combined, newly-released census estimates show.
Few counties in the Carolinas — and not one in the Northeast — saw as many residents moving in as did Berkeley County, which gained more than 8,000 people between mid-2015 and mid-2016.
It's no secret the tri-county Charleston metro area has been growing quickly, adding more than 210,000 residents since 2000. But until last year the largest piece of that growth was usually in Charleston County.
Differences in housing prices, home construction and traffic conditions all could play a role in the apparent shift to Berkeley County.
"I think that what's happening is, some of the areas close by (Charleston) have become so expensive that they have essentially priced themselves out," said Jocelyn Evans, director of the Carter Real Estate Center at College of Charleston.
"If everyone's not making $200,000, then the 'it' place is going to be Berkeley County."
Most of Berkeley County's growth came from what the Census Bureau calls "net domestic migration," which means more people in the U.S. moved into Berkeley County than moved out.
Previous census reports have shown a substantial number of people moving to Berkeley County aren't coming from other states, but are relocating from Charleston and Dorchester counties.
The Charleston metro area gained an estimated 16,552 residents in the 12 months ending July 1, 2016, for a total population of 761,155, the Census Bureau said.
Here's how that growth was shared among the three counties:
Berkeley: Gained 8,122, to 210,898.
Charleston: Gained 7,193, to 396,484
Dorchester: Gained 1,237 to 153,773
The Charleston Trident Association of Realtors' annual report says the swath of Berkeley County from Goose Creek to Moncks Corner saw the area's largest gain in real estate sales in 2016. Also, median homes prices in Berkeley County were about $100,000 less than in Charleston County.
"Affordability is excellent in that area and it is within a reasonable commute to large employment centers like Boeing and Volvo's future home," said Dave Sansom, the trident realtor association president and chief financial officer/chief operating officer at Carolina One Real Estate Services.
"Daniel Island and the Clements Ferry Road corridor are also located inside of Berkeley County and are experiencing significant growth," he added.
Berkeley County includes several enormous residential developments that together are permitted for tens of thousands of new homes. Nexton, Carnes Crossroads and Cane Bay — which was among the nation's top-selling master-planned communities in 2015 — abut one another on the edges of Summerville and Goose Creek and are putting lots of new housing on the market.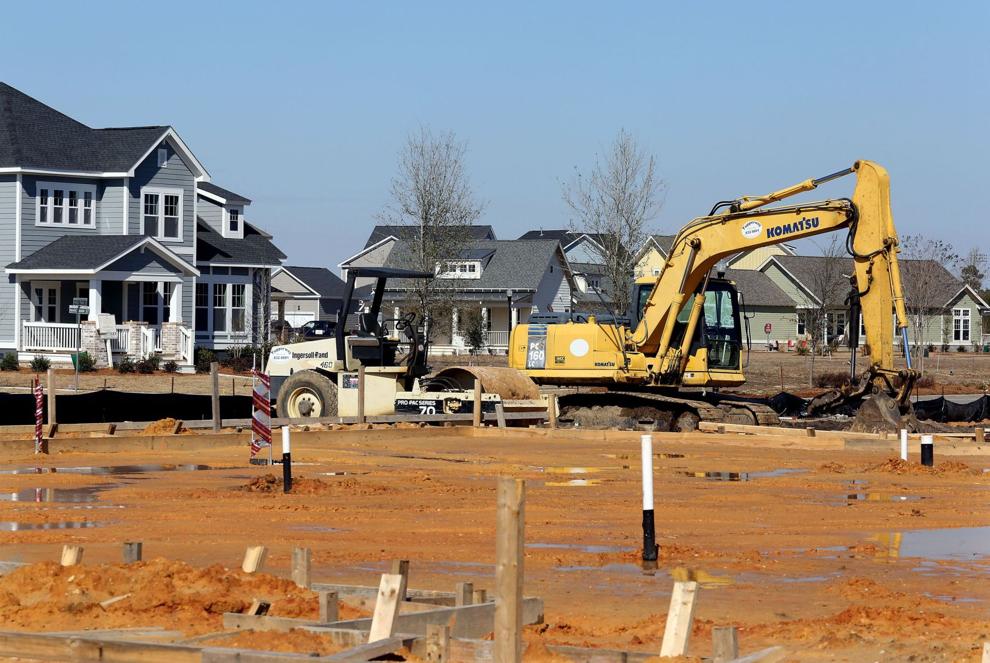 At the other end of Berkeley County, the more than 9,000-acre Cainhoy Plantation development on the Clements Ferry Road corridor could eventually have up to 18,000 homes. 
So, more affordable home prices and lots of housing options are among the things drawing more people to Berkeley County. Others end up there for more personal reasons.
Cathy Cole-Adams became a Goose Creek resident in the fall of 2015 after rekindling a romance with her boyfriend from 1971. She moved from a Massachusetts town on the outskirts of Boston where she spent the first 57 years of her life and raised four children during her first marriage.
"The weather is really hard to get used to (in South Carolina) in the summertime," said Cole-Adams, who married in November and works in a local bookstore. "The driving blows my mind because everything around here is a highway and I see all the new construction going up everywhere.
"You just drive down the road and it's subdivision after subdivision," she said.
Douglas Guerry also moved to Berkeley County in 2015. He's not "from off" but was born in the old Moncks Corner hospital in 1967 and grew up in Jamestown before leaving the area for three decades.
"After my divorce, I moved back to the Lowcountry," Guerry said. "Nothing like home."
Jamestown, a rural crossroads near the Santee River, remains well outside the parts of Berkeley County that have been sprouting subdivisions.
Guerry said the most striking change to him, after a decades-long absence from the area, is driving through Mount Pleasant, which used to end near Bowman Road.
"Beyond that point was only trees," he said.