MONCKS CORNER — While slaves accounted for most of the Berkeley County's population during the antebellum period, black history has been largely overshadowed by the experiences of white residents in the county's main museum.
But that's beginning to change.
In 1790, the area that's now Berkeley County had about 103,000 slaves compared to 30,000 whites, according to the Berkeley County Museum and Heritage Center. By 1820, blacks comprised a 2-1 majority, a ratio that continued throughout the period.
While the enslaved had a direct result on the wealth accumulated throughout the South, their story simply has not been shared enough in local museums and history books, said Mike Coker, outgoing executive director of the museum. 
Current museum exhibits focus on Gen. Francis Marion's efforts during the American Revolution and the area's early planters. An eight-foot monument with the names of 263 deceased Confederate soldiers and a replica of a Confederate torpedo boat greet guests outside.
While the center features some displays on blacks who, under forced labor and extreme hardship, created an economy for white plantation owners, the museum aims to expand its telling of local African Americans.
"We're hoping to tell a clearer story of that here at the museum," Coker said.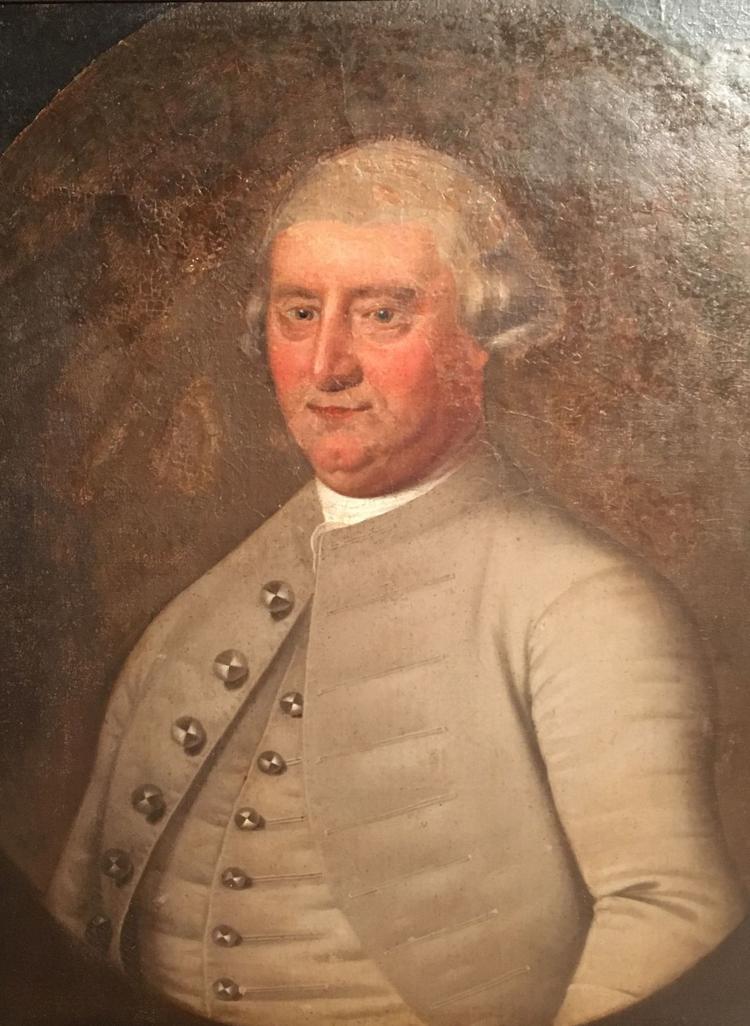 Using county accommodations tax funds, the museum contracted with historian Dr. Edwin Breeden to research on the area's African American residents. The work will also provide labels for existing and new artifacts and interpretive panels at the museum, highlighting African-Americans' historical significance. 
Some include a wooden post used as a 1862 grave marker for Lucia, a female slave who worked the 600-acre Hyde Park Plantation, and slave shackles used either as punishment or to prevent slaves from running away or attacking their owners.
The museum also will soon receive a colonial era painting of Elias Ball II, a wealthy plantation owner. Coker said this will give the museum an opportunity to tell the story of one of Ball's slaves, a 10-year-old named Priscilla who was taken from Sierra Leone and worked at a plantation at Comingtee in Berkeley County.
Priscilla's story already has received international attention. During his work on the 1999 book "Slaves in the Family," historian Ed Ball used records to trace a direct lineage that connected Thomalind Polite to the young slave girl.
In a new exhibit, the museum plans to run "Priscilla's Legacy," a 2002 documentary directed by Polite, a seventh generation descendant of Priscilla. The feature records Polite's 2002 visit to Sierra Leone and the highlights the country's connection to South Carolina.
Polite said she appreciates the museum's desire to share history that previously was overlooked. She said it's important to engage all cultures and share their roots. While slavery is a difficult topic, Polite said she hopes people can draw inspiration from her ancestor who, as a child, was taken in chains from her homeland. 
"It just shows a story of survival and strength and honor," Polite said.
Moving forward in time, historians were struck by how large a role Berkeley County's smaller communities, such as Pineville, played in the Civil Rights movement.
The Summer Community Organization and Political Education arrived in Berkeley County in July 1965. Created by the Southern Christian Leadership Conference, the organization led by Dr. Martin Luther King, Jr., SCOPE  aimed to promote black voter registration and community organizing.
Though the group disbanded in the fall of 1965, almost 600 African Americans were registered to vote for the first time during SCOPE's nine weeks in Berkeley County.
The museum also plans to feature a Civil Rights Era school bell donated by Michael Heitzler, former mayor of Goose Creek. The bell was saved from a school that burned down after it was ordered to integrate.
In addition to expanding black history, the museum also aims to broaden its telling of the Indians who were among the area's original settlers.
Coker said the museum officials are working members of the Etiwan tribe, a local Native American community, to incorporate historic photos and memorabilia at the museum's Native American exhibit.