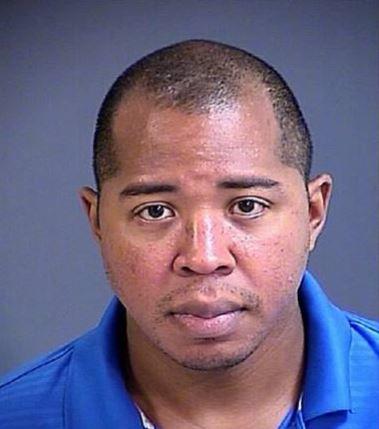 A Berkeley County man who called 911 to report he'd stabbed his wife and pregnant stepdaughter just after 5 a.m. Sunday said he lashed out after finding his wife had texted her ex-boyfriend.
Anthony Lamar Gathers II, 38, called authorities to his home near Goose Creek, saying he'd grabbed a knife and attacked the two women upon finding the texts, according to an arrest warrant affidavit.
By the time deputies arrived, 22-year-old Shanique Hills and 38-year-old Lorice Richards Gathers were both lying unresponsive in the driveway of 130 Clarine Dr., each suffering from several stab wounds. Two relatives, ages 1 and 4, were standing over the bodies.
Lorice Gathers was pronounced dead at the scene while Hills and her unborn child were taken to the hospital, where they too died. She'd been pregnant about 20 weeks, according to the incident report.
According to the report, Anthony Gathers said, "I did it," but that he "would never hurt the children." He'd been upset by texts he found between his wife and her ex-boyfriend, he said, and "never got along" with Hills.
Gathers faces two counts of murder, two counts of possession of a weapon during the commission of a violent crime and one count of death of a child in utero due to commission of a violent crime.