MONCKS CORNER — Berkeley County officials say they have solved a 37-year-old case where two teenage girls from Goose Creek were shot in the back and left for dead in Hanahan.
Sheriff Duane Lewis announced an arrest in the attack on Wednesday.
Bruce Allen Kirkpatrick, 62, of Remount Road in North Charleston was charged Tuesday with two counts of kidnapping, two counts of assault and battery with intent to kill and one count of armed robbery against Goose Creek High students Sandra Snider and Laura Patteson, both 16 at the time. He is being held without bail in the county jail.
Kirkpatrick is a career criminal with an extensive record who spent most of his life behind bars, Lewis said. If convicted in this case — with a combined 130 years in possible prison time — he likely would finish his life in prison as well.
He was convicted of first-degree criminal sexual conduct, assault and battery of a high and aggravated nature, first-degree burglary and larceny for a 1991 attack in North Charleston. He was sentenced to 30 years in prison and released in 2011. He also was labeled a sex offender and is listed on the state registry by his full name and also under the alias Pop Chili.
"He has numerous charges for burglary, larceny, marijuana, obstruction of justice, resisting arrest," Lewis said. "That's just some of the things that he has been convicted of."
The sheriff's cold case unit and the State Law Enforcement Division have been working on the case for nearly a year, Lewis said. The case was solved using the latest forensic technology "and the fact that original evidence collected in this case in 1981 was properly handled," Lewis said.
He would not detail what evidence investigators had to work with or what technology led them to Kirkpatrick.
"It's not easy to go back 37 years and solve a case," he said. "You've got to think about Goose Creek back in 1981. It was a different place. We knew everybody. I went to school with these girls. We all were touched by this and it affected all of us. It never left me, which is why I asked this case to be reopened."
As it turns out, Kirkpatrick lived in Greenview, the same neighborhood where Lewis grew up. 
"I was familiar with him and his family," Lewis said.
Kirkpatrick had little reaction when he was taken into custody Tuesday in Charleston County by deputies and SLED agents, Lewis said.
On Sept. 23, 1981, Snider and Patteson were parked on Goose Creek's Mellard Drive in Sandra's mother's car. It was a warm evening, the first day of fall, and the pair rolled down the windows of the car as they listened to music and chatted. 
"Out of the blue he came walking up and told us to get out of the car," Snider said of their gun-wielding attacker.
"He grabbed me by the hair and yanked me out of the car," Patteson added.
The cul-de-sac in St. James Estates where they were parked had been paved, but no houses were built yet, making it a popular place for teens to hang out. 
"This is a place where a lot of us went as teenagers to park and talk and hang out and meet friends," said Lewis. "I was at that very location with a bunch of my friends three days before this incident occurred."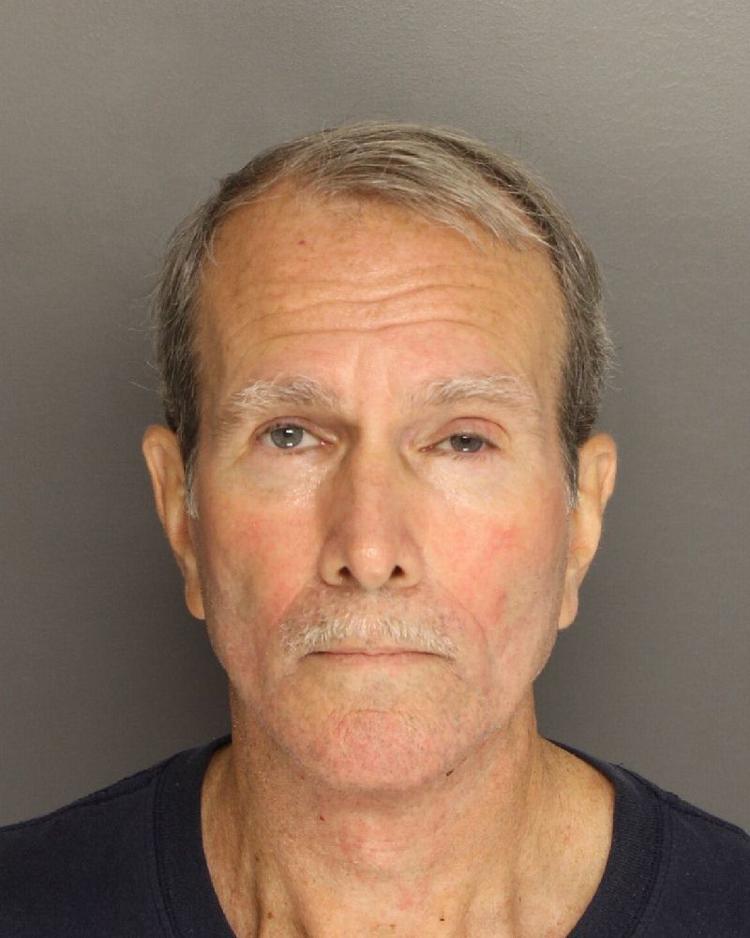 Kirkpatrick pistol-whipped one of the girls and told the pair to go to the back of the car and put their hands on the trunk, the victims said. 
"At some point, we believe his intentions were to commit a criminal sexual act against these young girls," Lewis said. "He became nervous, it appears from the investigation, didn't know what to do and repeatedly shot both of these girls at point blank range."
Snider was hit once; Patteson, three times. Medical University Hospital reported at the time that a small-caliber weapon was used. 
"I remember thinking, 'Is this real?'" Patteson said. 
Kirkpatrick put them in the trunk and became frustrated because it wouldn't close. Patteson remembers holding it closed from the inside to fool their attacker. 
"What is strange to us is he repeatedly kept checking on them, 'Are y'all OK? Are y'all OK?'" Lewis said. "This went on for some time while the two young ladies were laying in the trunk of the car, bleeding and injured severely."
He drove them to a remote area off Foster Creek Road in Hanahan. 
They held their breath, pretending to be dead, the girls said. Eventually, it became quiet and they realized their attacker had left. 
"It seemed like it was a long time," Snider said. "It was scary getting out of that trunk. I got out because Laura was paralyzed once he threw her in there."
Snider crawled through the woods to Foster Creek Road, where she flagged down a driver who called for help.
The News and Courier in Sep. 25, 1981, reported that "the trunk apparently was not locked because Miss Snider escaped and made her way back onto Foster Creek Road. She was discovered by a passing motorist, who called the police and EMS."
Law enforcement searched the area with dogs but didn't find the man. The keys to the car were found in underbrush about 15 feet away.
"Both girls were conscious when South Berkeley Emergency Medical Service technicians arrived at the scene at 9:45 p.m. The girls told ... officials they were shot by an unknown white man about 6 feet tall wearing a red plaid shirt," the report said.
"After all these years, I personally never thought that this would happen," Snider said of the arrest. When Lewis called to tell her he was reopening the case, "I thought nothing would come of it, but go ahead, try."
At the time, Sheriff Dean Powell said SLED agents examined the vehicle for fingerprints and other evidence. There was no apparent motive for the shooting, he said.
Kirkpatrick's fingerprints and palm prints were found on the trunk of the car, according to the arrest affidavits. 
"Their innocence was lost that day because an individual targeted them with a violent crime," Lewis said. "Think about being 16 years old and having this kind of violence thrust upon you. It's something that they live with every day, and I hope in some small way that his arrest will help them move on after 37 years to a place where they can have some comfort."
A few days after the attack, officials released a composite drawing of the man.
"We do have some other witnesses who saw him in the area" just before and after the incident, Powell told The News and Courier. "We're asking that anybody who thinks they saw the man to call their local police department."
Kirkpatrick ended up in police custody within two weeks of the incident. He was charged by Goose Creek police with burglary and grand larceny for an incident six days before the shooting. He was sentenced in 1982 to four years in prison. It was unclear Wednesday whether police at the time considered him a suspect in the shooting of the girls.
"There was a long list of suspects and a lot of work done by SLED agents and deputy sheriffs back then," Lewis said. "That helped us get where we are today, but a lot of the folks that were involved in this case have since passed away and I can't thank them."
Cleve O'Quinn and Glenn Smith contributed to this report.