Evidence in the presumed death of a West Ashley woman hasn't changed much since she went missing six years ago, but authorities said "new information" this month contributed to them charging her husband with murder. 
An arrest affidavit released Wednesday night laid out the Charleston County Sheriff's Office case against Bob McCaffrey.
"In March 2018, Gayle McCaffrey was legally classified as deceased," the affidavit said. "The defendant lied to investigators with (the Sheriff's Office) on numerous occasions, refused to cooperate with search efforts for his wife, and has declined to have any parental relationship with his children."
The document goes on to say that Bob is the only suspect who could have killed Gayle McCaffrey and disposed of her body.
Investigators have a "strong circumstantial case" against him in the death of Gayle McCaffrey, who vanished from the couple's home in March 2012, said Eric Watson, Sheriff's Office chief deputy during a press conference Wednesday. Authorities publicly named Bob as a suspect about two months later.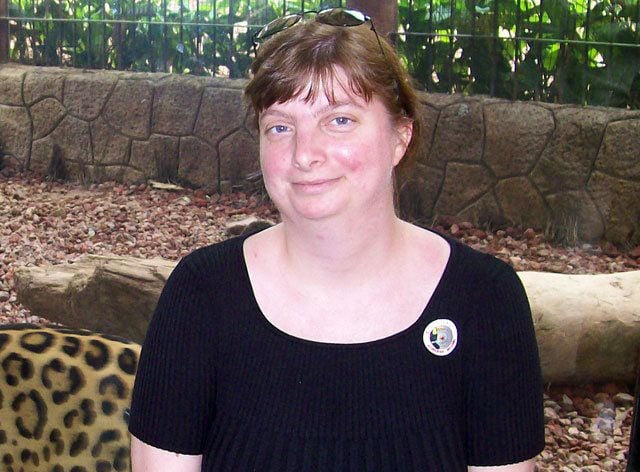 Watson said authorities never doubted their early suspicions of 46-year-old Bob McCaffrey and that the murder charge, announced Tuesday, was the result of recent talks with prosecutors. 
"And in conjunction with them, we determined this was the right time to make the call," he said. 
Gayle McCaffrey was 36 years old when her husband reported her missing from their Limestone Boulevard home on March 18, 2012. Bob McCaffrey told deputies he'd last seen her the previous night before he left on a trip for Easley, where he has ties. He said his wife was gone when he returned the next morning.
Investigators confirmed that he traveled to the Upstate, but found instead that he met with "a paramour" he was having an affair with in Travelers Rest, the affidavit said.  
He said they'd been having trouble in their marriage and also reported finding a wedding band with a typed note saying his wife had gone to live with another man. Sheriff Al Cannon has called the note "bogus."
According to the affidavit, the alleged note from Gayle said she took a locked safe from an upstairs attic that contained $110,000 in cash and other valuables.
The safe also allegedly contained a gun that she threatened to use against Bob if he followed her, the affidavit said.
But the safe weighed 350 pounds and all accounts of Gayle's level of physical strength indicated she couldn't move it on her own, the affidavit said. Further investigation revealed no evidence that the safe ever existed. 
A linguistics expert reviewed the note and found "it was more probable than not that Gayle McCaffrey did not write the letter," the affidavit said.
All people interviewed by investigators said she would not willingly leave her children, and authorities found evidence — a booking for a romantic getaway two days before she went missing — that Gayle was trying to reconcile with her husband, the affidavit said. 
"Furthermore there was no forced entry to the residence implying that no one else was responsible for her disappearance other than (her husband)," the affidavit said. 
Searches for Gayle McCaffrey's remains in Charleston County, the Upstate and out of state have all turned up empty. 
Earlier this year, a probate judge declared Gayle McCaffrey had died and that her husband was responsible for her death, ensuring her children would inherit her possessions, a relative said. 
Bob McCaffrey's attorney, Chris Lizzi, said his client could not defend himself in the probate court matter because of the pending obstruction of justice charge against him.
Deputies arrested him on the obstruction charge in June 2014 "based on inconsistencies in a statement that he provided to detectives during this investigation," according to the Sheriff's Office. That case was expected to be tried this year. 
Lizzi said Bob McCaffrey has been willing to get the investigation behind him because "he's done nothing wrong."
But Helen Banach at the press conference Wednesday pointed out that her sister's husband has refused to talk to investigators after he initially reported her missing. She said he didn't show up for any court hearings to regain custody of the couple's two children, who now live with family members. 
Banach, accompanied by her sister Debbie Pearson, said Gayle McCaffrey was sweet, quiet and smart. She loved her children, her job at The Citadel and her church. 
"We've always known that there was no chance that she just walked away from her life willingly and caused so much pain," Banach said, reading from a statement.