HAMPTON — State police have informed family members they plan to bring criminal charges against disgraced attorney Alex Murdaugh in the June 2021 double murder of his wife and son.
Agents from the State Law Enforcement Division met with the Murdaugh family on the morning of July 12 to deliver the news as a courtesy, John Marvin Murdaugh, Alex's younger brother, told The Post and Courier.
SLED did not disclose any evidence it has on Alex Murdaugh during the 30-minute meeting, his brother said. The law enforcement agency plans to present its evidence to a grand jury this week and did not mention any other suspects, he said. Relatives of Alex Murdaugh's late wife, Maggie, were in the room, he added.
"The entire family has been consistent that regardless of what goes on, we want the truth," John Marvin Murdaugh said July 12.
SLED spokeswoman Renee Wunderlich said the agency's investigation into the slayings remains "active and ongoing." She declined to comment further. So did S.C. Attorney General's Office spokesman Robert Kittle.
Murdaugh defense attorney Jim Griffin, who has long said Alex Murdaugh did not kill his wife and son, also declined to comment.
News that state police were planning to move forward with charges against Alex Murdaugh was first reported July 12 by Fitsnews.com.
The charges would come some 13 months after Paul and Maggie Murdaugh were found shot to death outside the prominent family's hunting lodge.
It is unclear whether state police plan to present their evidence to the state grand jury in Columbia or the Colleton County grand jury in Walterboro. The county grand jury is scheduled to meet July 14, Colleton County Clerk of Court Rebecca Hill confirmed to The Post and Courier. State law requires that grand jury proceedings be kept secret.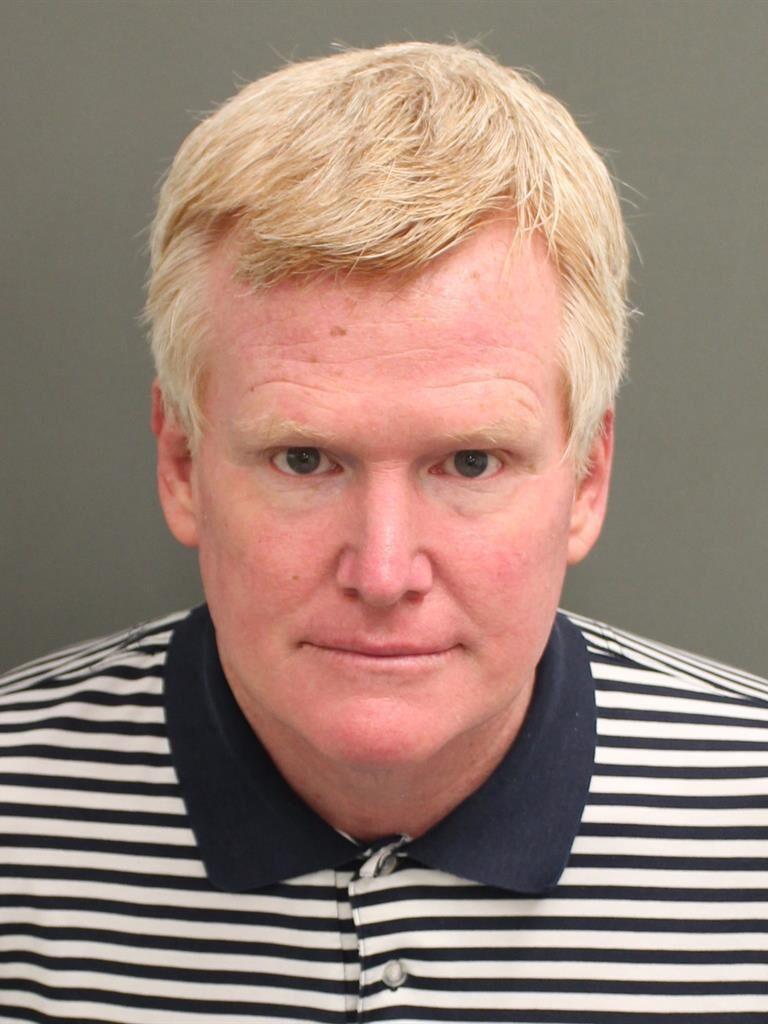 Any indictments brought by either investigative panel would punctuate more than a year of suspense and suspicion that has swirled around Murdaugh as his life systematically collapsed around him amid admissions of drug use and embezzlement. In all, Murdaugh has been accused of stealing almost $8.5 million from former clients and colleagues.
Murdaugh, 53, faces a mountain of criminal indictments related to the thefts and a failed staged-suicide plot on Labor Day — charges that could put him away for decades.
And the state Supreme Court on July 12 officially stripped the longtime attorney of his law license after suspending him from practicing law in September.
But the 2021 murders of his wife, Maggie, 52, and son Paul, 22, have remained a constant source of speculation and intrigue that have spawned podcasts, book contracts, television specials and a growing global army of online sleuths and commentators.
Through it all, Alex Murdaugh, who is currently jailed at the Alvin S. Glenn Detention Center in Columbia, has remained the only known person of interest in SLED's investigation of the killings.
Murdaugh reported finding his wife and son shot to death shortly after 10 p.m. June 7, 2021, near a kennel outside the family's property at 4147 Moselle Road in Islandton. Investigators released scant information on the killings, but word soon surfaced that the pair had been slain with different guns — a rifle and a shotgun. No motive was offered.
SLED tried to reassure the public that no ongoing threat existed. But how could that be, people wondered, if the killer was still on the loose? That has only fueled public speculation that the gunman was already under law enforcement scrutiny, and that the culprit might be Alex Murdaugh himself.
The case had all the trappings of a made-for-TV movie. The Murdaughs symbolized wealth, power and prominence in Hampton County. Three generations of Murdaughs have served as 14th Circuit solicitor, the chief prosecutor for the state's southern tip. Alex Murdaugh also worked part time for the 14th Circuit Solicitor's Office. And the family's powerhouse law firm made a fortune over the years through civil litigation against railroads, multinational companies and other deep-pocket targets.
Still, months passed with no suspects named in the murder case. State investigators soon found more fertile ground exploring Murdaugh's alleged financial improprieties.
Murdaugh's professional downfall began in earnest over Labor Day weekend, when reports surfaced that he had been the victim of a shooting himself, receiving a head wound.
But investigators soon discounted his version of events and charged Murdaugh with trying to orchestrate his own murder as part of a $10 million insurance fraud scheme. Authorities say the former attorney was shot by former client Curtis Smith, who Murdaugh's lawyers have described as his personal drug dealer. Smith has denied that. 
What's more, his own attorneys acknowledged that the episode had followed Murdaugh being pushed out of his family's legacy law firm after money had been discovered missing. His great-father had founded Peters Murdaugh Parker Eltzroth Detrick in 1910 and built it into a dynasty. Alex Murdaugh's legal team blamed his fall from grace on a long-standing, raging opioid addiction.
In the months that followed, charges rained down on Murdaugh. Authorities accused him of fleecing a host of vulnerable clients whose legal settlements from catastrophic injuries were funneled into a bogus bank account that he used as a personal ATM. Among those whose fortunes he plundered was the family of his late housekeeper, Gloria Satterfield, who died after a slip-and-fall accident at the same hunting lodge where the 2021 fatal shootings took place.
In some instances, Murdaugh channeled settlement money to a fake "Forge" bank account he created to mimic an Atlanta-based firm that manages client investments from legal payouts, according to indictments. In other cases, he is accused of having checks sent from a trust account with his family's law firm to Palmetto State Bank in Hampton. He allegedly converted some of those funds into money orders, placed others in conservatorship accounts controlled by people to whom he was indebted and used wire transfers to support other financial needs, the indictments stated.
Those who trusted Murdaugh soon became collateral damage in the case, as well.
Beaufort lawyer Cory Fleming, Murdaugh's longtime friend and college roommate, was indicted by the grand jury on 18 charges in March and five additional counts in May. Fleming, who is out of jail on bond, stands accused of helping Murdaugh steal nearly $3.5 million from wrongful death settlement proceeds meant for the sons of Murdaugh's late housekeeper.
Former Palmetto State Bank CEO Russell Laffitte was indicted in May by the state grand jury. He also is accused of helping Murdaugh siphon money from his legal clients. Among other things, they were accused of conspiring to pilfer nearly $660,000 in settlement proceeds owed to the family of Hakeem Pinckney, a deaf man who was left severely disabled after a 2009 car accident that also injured several of his relatives.
Laffitte also helped Murdaugh steal nearly $1.2 million from accounts he controlled at Palmetto State Bank, including to pay back loans Laffitte had issued him from a client's account, the jury alleged.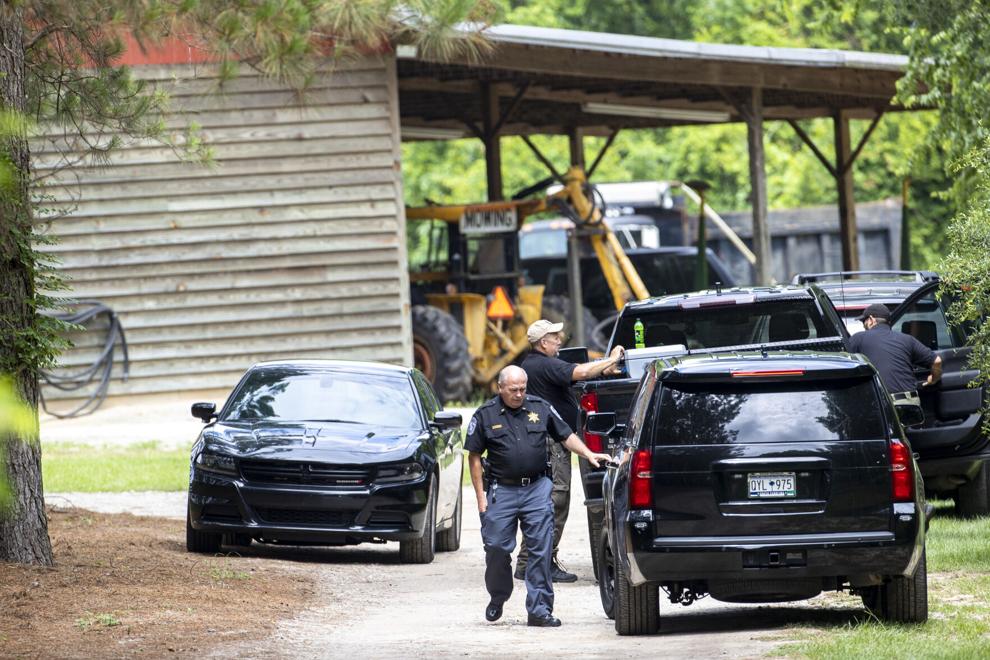 Meantime, officials said little about the murders at the Murdaugh family's hunting lodge, a sprawling property known as Moselle along the Colleton and Hampton county lines.
Rumors became rampant in the void of information. That left Murdaugh family members frustrated that they didn't know more about what led to the deaths. John Marvin Murdaugh in March told The Post and Courier that he worried the investigations of his brother's alleged financial crimes had overshadowed the quest to find out who killed Maggie and Paul Murdaugh.
At the time of the killings, Paul Murdaugh was awaiting trial on boating under the influence charges stemming from a 2019 crash in Beaufort County that killed 19-year-old Mallory Beach, a passenger in the boat. A state grand jury was empaneled last year to investigate how officers investigated the boat crash after records highlighted missteps by law enforcement and questions surfaced about a possible attempt to shift blame away from Paul Murdaugh.
In addition, SLED has opened an investigation into the unsolved death of 19-year-old Stephen Smith, whose body was found with blunt-force head trauma on a Hampton County road in July 2015. The agency has said information gathered as part of the Murdaugh double-murder case prompted the new probe.