WALTERBORO — At a small park in this small South Carolina city, residents streamed in by the dozens in search of hope Thursday evening. 
Area pastors called on the community to come together in memory of 10-year-old Raniya Wright, a fifth-grader who died Wednesday after a fight at her school sent her to the hospital just two days earlier. 
Tonight, the pastors said, they would come together in their faith and begin to heal their community, which calls itself the "front porch of the Lowcountry."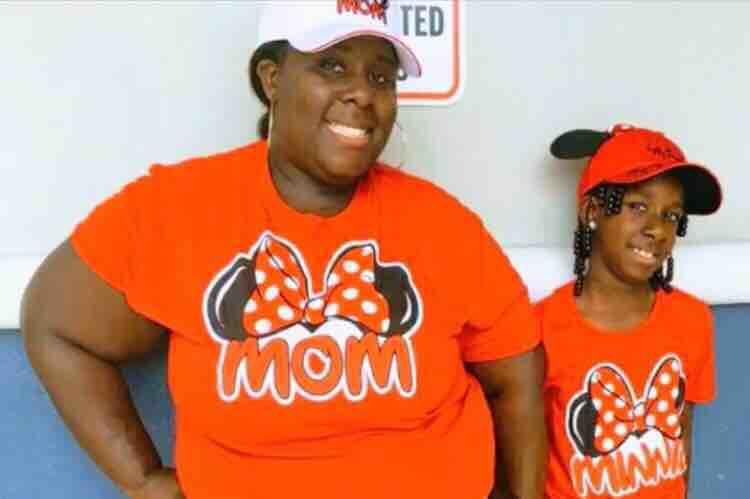 In the center of a crowd of at least 200 people at Pinckney Park, Zane Brown, director of missions at the Colleton Baptist Association of Churches and pastor at Nova Church in Walterboro, took to his knees and led prayers, a playground in the background. 
Brown prayed for Raniya and the other student involved in the Monday incident. He prayed for the sheriff and the county councilmen and the school superintendent. He prayed for change in the community. He prayed for revival. 
"This is our fault," the pastor said.
Social, economic, cultural and other differences drive wedges all too often, he said, but uniting in faith can provide the path toward a better, stronger community. 
"Everything in Colleton County will change through God," Brown said.
Here is a more full view of the crowd #chsnews #scnews pic.twitter.com/x87HJCLLrE

— Gregory Yee (@GregoryYYee) March 28, 2019
For residents in Walterboro, a small city in Colleton County where most everyone knows each other, the news of Raniya's death was devastating and shocking.
News of the fight spread quickly via Facebook on Monday, said Wendell Lyons, a 36-year-old resident of the city.
Raniya's mother, Ashley, wrote in a post on the social media site that bullying had been a factor in the fight that led to her daughter's injuries.
Bullying, Lyons said, has been a growing problem in Colleton County's schools for the last five years.
"Walterboro is a good hometown, but the bullying's everywhere," he said before the vigil. "I am glad that the community is coming together, but it shouldn't take something like this." 
School officials and authorities have not said whether bullying played a role in the fight.
Lyons, like others, said he has been frustrated by a lack of information from authorities.
Raniya was injured following a fight around 1 p.m. Monday at Forest Hills Elementary School. She died on Wednesday. The details are still unknown: How did the girl die? What prompted the fight? Who was the other student in the fight? Will there be charges?
Rumors are rampant in the community, Lyons said, with many left wondering whether the children were supervised and why no adult intervened before it was too late. 
Authorities, who have cited the ongoing investigation, said they plan to release further information after Raniya's autopsy, scheduled for Friday. 
After the vigil Thursday evening, some residents said they had their hope renewed.
"Right now we need peace and healing for the community and the families," said Alyssa Bodison, a 49-year-old resident. "It's going to take a lot of prayer. We've done it before and we're going to do it again. We're claiming all our peace." 
As the event wound down, golden twilight mingling with lengthening shadows as the setting sun cast its rays through the live oaks that surround Pinckney Park, adults took turns singing spirituals and worship songs as children played. 
Walterboro resident Josheen Jenkins, 30, took a microphone and sang as those around him clapped and joined in.
You are my strength,
Strength like no other.
Strength like no other,
Reaches to me.
Still a large crowd at the park. Folks are singing songs. Many say they are filled with hope after the message here tonight pic.twitter.com/v0xzxA4QQV

— Gregory Yee (@GregoryYYee) March 28, 2019