An 86-year-old black man injured after being jolted by a white officer's Taser will get a $900,000 payout — one of the most significant for a stun gun case in South Carolina history — as video emerged Friday of the Kingstree encounter that raised further questions about police use of force.
Albert Chatfield, who has dementia, put his hands in the air after a brief car chase Oct. 16 in the small Williamsburg County community, then jogged backward from officers.
A police report said Chatfield was shocked with the stun gun to stop him from getting hit by passing traffic. But the only car in the video footage is backing away from the action.
A federal court last year declared unconstitutional any Taser use against someone who doesn't present a danger to another person. Agencies statewide sent their officers through training on the law.
Chatfield's lawyer, state Rep. Justin Bamberg, said an elderly man in a bout of confusion posed no threat and the officers' justification for the take-down contradicted the video. Chatfield fell. His head hit the pavement.
That a supervisor had ordered the officer to use the Taser shows a pervasive lack of training on the rules, Bamberg said Friday.
"This is a learning opportunity," he said. "It's very unfortunate that such a learning session has to come at the expense of an 86-year-old grandfather. But it's an opportunity to look at Taser training and try to stop it from happening to somebody else."
A State Law Enforcement Division investigation is being closed without criminal charges against any officers, agency spokesman Thom Berry said — a decision that Chatfield's family respected.
Chief James Barr of the Kingstree Police Department, who had requested the probe, said he still could not talk about it.
The settlement, announced Friday but reached a week earlier, was negotiated with Kingstree's insurer at the Municipal Association of South Carolina.
Bamberg has represented families in other high-profile cases, including the 2015 shooting death of Walter Scott by a North Charleston officer. Chatfield's agreement, he said, amounted to one of the "quickest and most considerable" settlements in a South Carolina Taser injury in which no lawsuit had been filed.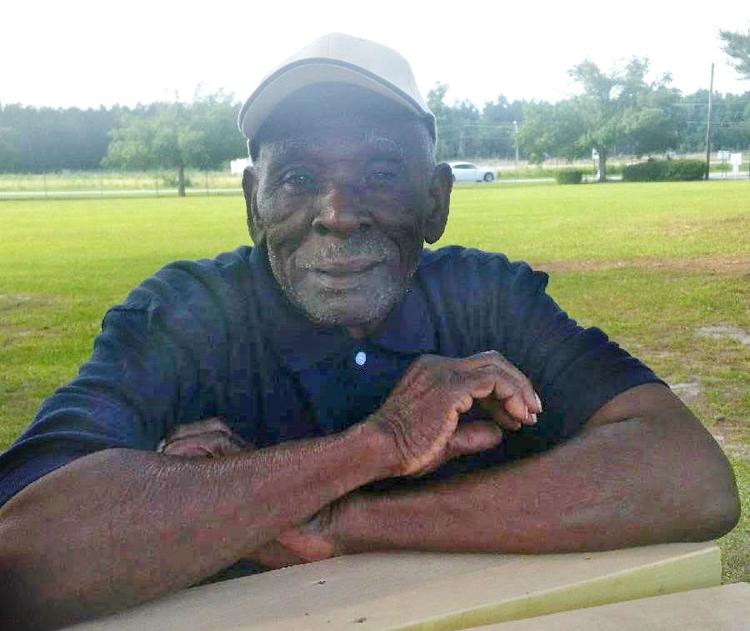 'Tase him'
The dashcamera video, which the lawyer distributed, brought further scrutiny to how the police justified their Taser use. The authorities had denied The Post and Courier's open-records request for the footage.
One foggy morning, someone told police that Chatfield, a retired entrepreneur, was tailgating other cars in his Ford SUV. He drove away from the responding officers and ran two red lights.
He soon stopped at an intersection and got out, raising his arms.
Police said he "took up a fighting stance" against Officer Stephen Sweikata, who is white, and Lt. Carl Scott, a black supervisor.
The video showed Sweikata pulling down Chatfield's arms to handcuff the motorist, but Chatfield pulled away and moved swiftly backward. He walked out of his own shoes.
Portions of what he said to the officers isn't clear from the video.
"Stop!" they told him.
"No," he said, "you ... shoot me."
A nearby car backed away. No other traffic went by.
"Tase me," he said. "Tase me."
He appeared to slap at Scott's arms.
"Tase him," the lieutenant told Sweikata. "Tase him."
A thud is heard as the Taser goes off. Chatfield quickly fell to the ground.
The confrontation lasted less than 45 seconds.
Later in the video clip, as Chatfield breathes heavily and cries out in pain, an officer is heard explaining that the motorist was brought down with the stun gun "rather than fight him in the street."
"He denied verbal commands several times," the officer said. "He's fighting. We've got traffic coming up the street. ... So we had to tase him to get him from being further hurt."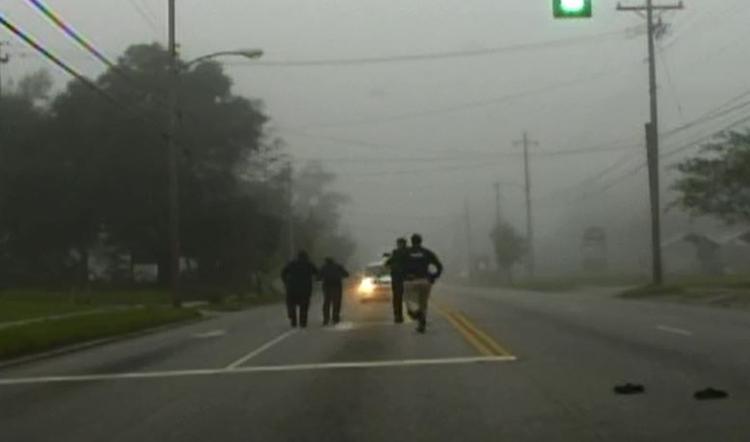 'Long way to go'
While the video doesn't provide a perfect view, University of South Carolina law professor Seth Stoughton said it appears to show that Chatfield posed a threat to neither the officers nor himself.
"Even if he hadn't been trying to get away," said Stoughton, a former police officer, "I haven't met many unarmed 86-year-olds who pose a legitimate danger to a trio of officers."
Chatfield stayed in intensive care for weeks and had bleeding on his brain.
Slowly on the mend, he was transferred Thursday from the hospital to a long-term care facility.
"He still has a long way to go," his daughter, Jodi Mack of North Carolina, said Friday during a news conference. "I don't have the same person I had a month ago."
Chatfield still doesn't talk about his experience, Bamberg said, but he hopes that the Kingstree police will become more active with the community's younger and older folks alike.
The settlement, Bamberg said, also will ensure that Chatfield has the best medical care for the rest of his life.
"Not everyone who doesn't listen to a directive from law enforcement has an intent to hurt somebody," Bamberg said. "You have to talk to these folks. You can't just tase people to gain compliance. That's a change we need to see."