A Clarendon County man was arrested Saturday in connection with the death of a 21-year-old University of South Carolina student who mistakenly got into a car that she thought was an Uber rideshare she ordered.
Nathaniel David Rowland, 24, was captured in the vicinity where Samantha Josephson disappeared around 24 hours earlier, Columbia Police Chief Skip Holbrook said.
Rowland will be charged by the State Law Enforcement Division with murder and kidnapping, Holbrook said.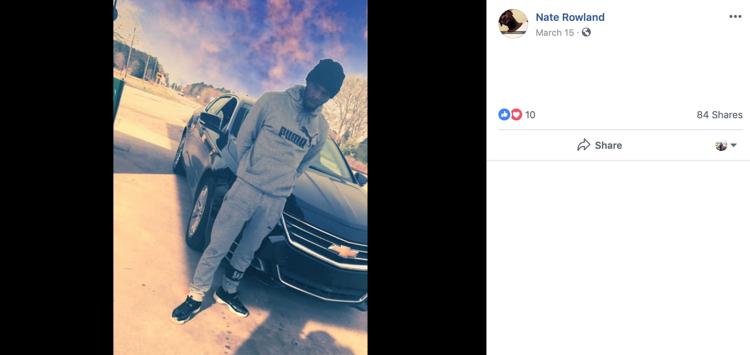 "This was a bad scene," the chief said.
Josephson was out with friends at a bar in Columbia's Five Points when she left around 1:30 a.m. to get an Uber. She was missing and her friends called police at about 1:30 p.m. Friday.
"They had been out with Samantha the night before and got separated during the night," Holbrook said. "They had not heard from her the next morning. They became worried. They continued to look for her and tried to call her."
Over the next couple hours, investigators gathered information, including from surveillance cameras around Five Points, and started distributing photographs and other information, the chief said.
Meantime, the Clarendon County Sheriff's Office responded to a call from turkey hunters who found a body in a wooded area about 40 feet off of a dirt road, said Holbrook, who added it was "an area that would be very difficult to get to unless you knew how to get there."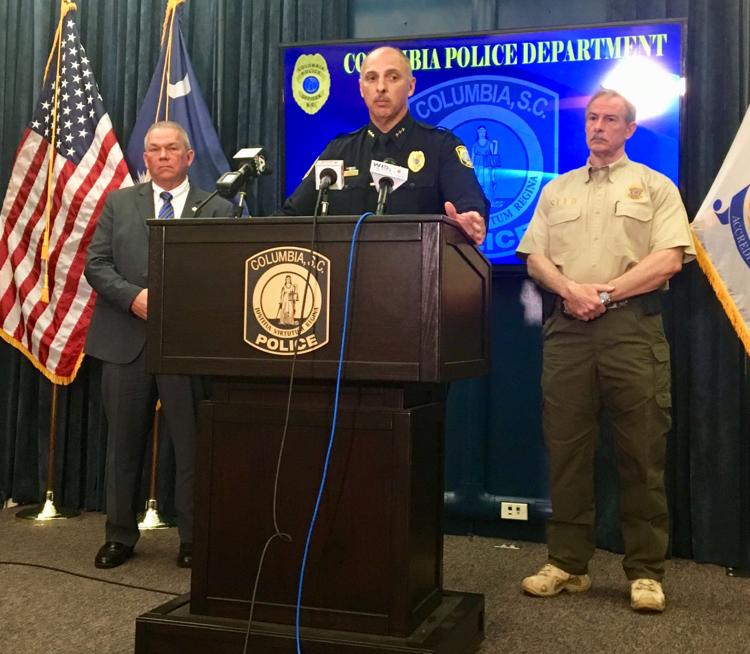 Authorities also began looking for a black Chevrolet Impala that had been identified as the vehicle that picked up Josephson, the chief said. 
Around 3 a.m. Saturday, a Columbia police K-9 officer saw the Impala about two blocks from Five Points, Holbrook said. As the officer approached the vehicle, Rowland fled on foot. The officer apprehended him after a short pursuit.
A passenger was in Rowland's car when he ran from police. She was an acquaintance of Rowland's and is cooperating with police, said Jennifer Timmons, a Columbia police spokeswoman.
"When they returned back to the car, further examination determined there was what appeared to be blood present," Holbrook said. 
Lab tests found the blood in the trunk and passenger compartment matched Josephson, the chief said. Josephson's cell phone also was  found inside the car along with a container of bleach, germicidal wipes and window cleaner, the chief said.
Investigators have determined that Josephson had ordered an Uber and was waiting for the driver to arrive when another car approached her, Holbrook said. She mistakenly got into the vehicle thinking it was her ride. 
"Further investigation of the suspect vehicle determined that a child safety seat was in the back and then the child safety locks were activated on the door that would not allow someone the means of escape from the back of the suspect vehicle," Holbrook said.
Josephson's body was found in an area of Clarendon County in an area known to Rowland, near to where he recently lived, the chief said.
News Conference On Samantha Josephson Investigation https://t.co/PvfVmd74X9

— Columbia Police Dept (@ColumbiaPDSC) March 30, 2019
"I met with the (Josephson) family just before I came back to headquarters," Holbrook said. "Our hearts are broken. … There is nothing tougher than to stand before a family and explain how a loved one was murdered. They have a lot of support here. They have a lot of family that has come into town to support them but it was gut-wrenching. Words can't really describe what they're going through." 
Josephson, a Robbinsville Township, N.J., native who planned to attend law school, was taken from the same block as Dail Dinwiddie, who has never been found since disappearing in 1992 after leaving a bar in the district popular with college students.
Josephson's death shocked her family and the USC campus.
"It is with tremendous sadness and of a broken heart that I post this," Josephson's father, Seymour, posted on Facebook. "I will miss and love my baby girl for the rest of life. Samantha is no longer with us but she will not be forgotten. It is extremely hard to write this and post it but I love her with all my heart. I could continue to write about her but it kills me. I sit here and cry while looking at the picture and write this."
S.C. Gov. Henry McMaster has spoken to Josephson's parents, who have driven down to Columbia, said Brian Symmes, a spokesman for the governor.
USC President Harris Pastides has warned about the dangers Five Points poses late at night, especially after a freshman was paralyzed by a stray bullet in 2015.
"Our prayers are with the family and friends of Samantha Josephson following the devastating news of her death," Pastides said. "Times like these leave me searching for words of wisdom and comfort."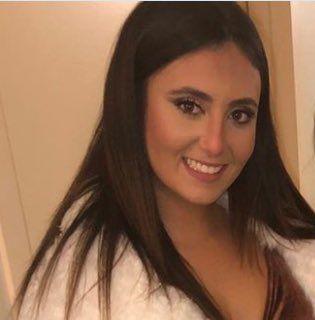 Alex Waelde, a former bar owner in Five Points who runs the Drinking Ticket account on Twitter popular with USC students, said people need to be careful before hopping into a rideshare. Advice includes checking the license tag of the car with the one provided by the service.
"I was in Five Points the other day playing designated driver for some friends and I had at least three different girls come up to my car asking if I was their Uber," Waelde said. "A lot of the students, I feel, have gotten too comfortable with the college bubble and forget there are bad people out there."
A group of USC students strolling Saturday night on the block where Josephson went missing said they understood how someone can get into a bogus rideshare.
They said drivers often don't speak when they get in the car, forcing riders to ask if they are the driver listed on the mobile phone app used to order a ride. Or cars will pull up to them and drivers ask, "Did you call Uber?"
"If you're drinking, you're going to feel like, 'Oh hey this is my car. It's white. It's a Chevy or an Accord or whatever it is, and you just hop in," Halee Enderle said. "Look, I'm not good about asking who is this for."
Enderle and her friends said they pledged to start checking the license tag numbers of rideshare cars to see if they match what's on the app.