COLUMBIA — A man convicted in a high-profile shooting that paralyzed a University of South Carolina student in Columbia in 2013 lost his appeal to the South Carolina Court of Appeals on Wednesday.
Attorneys for Michael Juan Smith pushed to throw out his conviction on state charges of attempted murder and other weapons violations.
He was sentenced in 2015 to 40 years in prison for the shooting that wounded Martha Childress. 
The ruling marks the latest development in a criminal case that captured the city's attention and raised questions at the time about the safety of college students in Five Points, the city's popular bar district. 
Childress, then a freshman, was struck by a stray bullet while waiting for a taxi after going out with friends in 2013. Smith told authorities he was defending himself against an attack from rival gang members.
A year after she was paralyzed, Childress, a Greenville native, returned to classes at USC. She graduated last year with a degree in management.
David Alexander, Smith's attorney, argued the conviction for attempted murder should be discarded because he never intended to kill Childress and was instead shooting at rival gang members in Five Points in self-defense.
Alexander also asked the Court of Appeals to throw out the sentence because of remarks made by the prosecutor in the 2015 trial.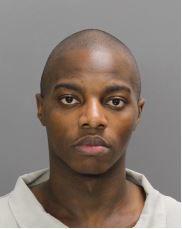 The Court of Appeals disagreed. The judges said there was "ample evidence" that Smith wasn't in "imminent danger" from the other gang members and that he was "unjustified" in firing his weapon. 
Furthermore, they said Smith's attempt to kill three rival gang members doesn't let him off the hook simply because the bullet hit Childress instead. 
Alexander, who works as an appellant defender for the South Carolina Commission on Indigent Defense, said he's still reviewing the order before deciding whether to appeal the conviction to the state Supreme Court. 
Smith is being held at the Lee Correctional Institution outside Bishopville. 
He faces another 10 years for federal firearms violations.