Shirley Berardo has waited more than a decade for a new fire station in Cane Bay Plantation, but soon it will be a reality. 
Berardo led a private fundraising effort to finally get the firehouse necessary supplies that Berkeley County hasn't funded. On Sunday, the Firehouse at Cane Bay Fundraising Committee held a festival that included face painting and snow cones.
With ticket sales and donations, the group raised a little more than $11,000 for the station in one day. So far, it has collected nearly $50,000 of the $75,000 goal. 
"We couldn't get anyone to help," Berardo said. "We all decided this is what we wanted to do, so we made it happen." 
Cane Bay, nestled in Berkeley County, has seen massive population growth over the past 15 years and has become one of the fastest growing areas in South Carolina. But the nearest fire stations are from three to eight miles away, which has caused residents to worry about community safety as well as increased insurance premiums. 

Cane Bay is served by the Whitesville Rural Volunteer Fire Department, which has stations on Gants Road and Sunview Avenue. Response times to the neighborhood is around 10 minutes.
But residents are worried, especially with the rapid growth of the community. Three schools are now in the Cane Bay community and Berardo is worried that so many residents are moving in to the development without a fire station close at hand. 
Tom Fernandez, a lawyer and Cane Bay resident, told The Post and Courier that the lack of a firehouse is an example of how the county can't keep up with how fast the region is expanding. 
"The population growth in Cane Bay is explosive," Fernandez said. "Unfortunately, the infrastructure has not kept up with the population growth. The greatest need is those emergency services in close proximity to thousands of residents." 
Fernandez even donated a drone to the department last week in hopes that they could use it for examining wood fires and for search and rescue missions. 
Cane Bay started taking shape in 2005 on a 4,500-acre tract off U.S. Highway 176. Since then, Berkeley County has seen a surge of population growth.
More than 8,000 people moved to the area between mid-2015 and mid-2016, boosting the total population to more than 210,000, according to census figures. While the houses grew, so did the potential risk of fire.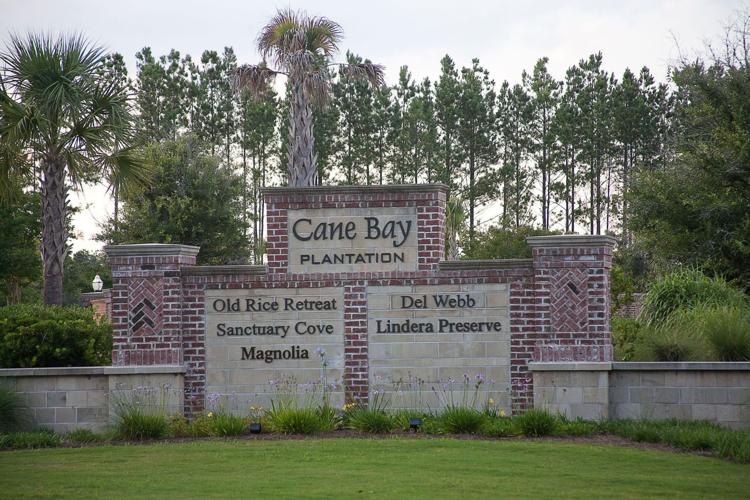 In 2017, panicked residents unsuccessfully attempted to create a special tax district to pay for the fire district. On the petition to create the district it said, "There is insufficient fire protection for the amount of residents who live in the Cane Bay Plantation community."
The Whitesville department eventually secured a $3 million rural development loan in 2017 from the U.S. Department of Agriculture that will require $150,000 annual payments.
But that government loan will also stretch the department thin. The annual budget for Whitesville's fire crew is about $500,000, meaning the loan payment will take up 30 percent of that budget. 
To subsidize the cost, the Firehouse at Cane Bay Fundraising Committee has gotten creative — quilt auctions, chili cook-offs and coupon book sales. The money will go toward fire equipment, gear and uniforms, Berardo said. 
A construction date hasn't been announced but Berardo anticipated they will break ground this year. The station will be located on Cane Bay Boulevard, just north of the Del Webb community. It will also house an EMS office as well as a satellite office for the Berkeley County Sheriff's Office. 
"We've worked on this project a good year and a half or more," Berardo said. "It's nice to do something that will have a positive impact on everyone."